Barely a day into the announcement of Miley Cyrus's latest tour, message boards throughout the Internet are buzzing with complaints about the paperless ticketing...
Barely a day into the announcement of Miley Cyrus's latest tour, message boards throughout the Internet are buzzing with complaints about the paperless ticketing aspect of it, as fans and industry observers lament over the hassles the process might cause.
The reasoning behind the decision to go paperless seems obvious, the organizers of the tour are trying to avoid the problems and criticisms from Cyrus's Hannah Montana tour two years ago. As tickets for that tour sold out quickly, parents of Cyrus's young fans grew angry at seeing brokers and others trying to scalp tickets for sky high amounts. So for this tour, the singer's handlers decided to try something new and try to better control the flow of tickets.

But, what they may have actually accomplished is make the process of buying tickets and attending the show more difficult for many of Cyrus's young fans.

"I'm frankly very surprised that Miley Cyrus has elected to leverage paperless exclusively," Sean Pate, spokesperson for StubHub, told TicketNews. The company is looking into "different options to continue to support a marketplace" for the tour.
"Her fan base does not possess credit cards in the first place, so in order to get to the show a parent will either need to buy and take them to the entrance further congesting admission lines, or accompany them, which when I was 12 or 13 was the last thing I wanted my parents to do," Pate said. "What's worse is this ironically will keep less actual Miley Cyrus fans seeing her shows. Half of the attendees are sure to be parents enduring two hours of a show when they'd rather be someplace else. So if she was really taking her fans interests into consideration she would have made access much easier for them. This really misses that mark."
Ticketing for the tour is being handled by Ticketmaster Entertainment, but company spokesperson Hannah Kampf, and Cyrus's representative Meghan Prophet, did not return requests seeking comment.
Face values for tickets range from $39.50 to 79.50, not including fees, but the tour going paperless has not stopped some people from already trying to capitalize on it eBay by offering to sell the presale ticket codes, and at least one broker offering three premium tickets to a Michigan show for $999. Click on this image to see a larger version.
Economics Professor Marianne Jennings of Arizona State University and an expert on the ticketing industry, believes the move toward paperless ticketing for this tour could end up becoming a public relations problem.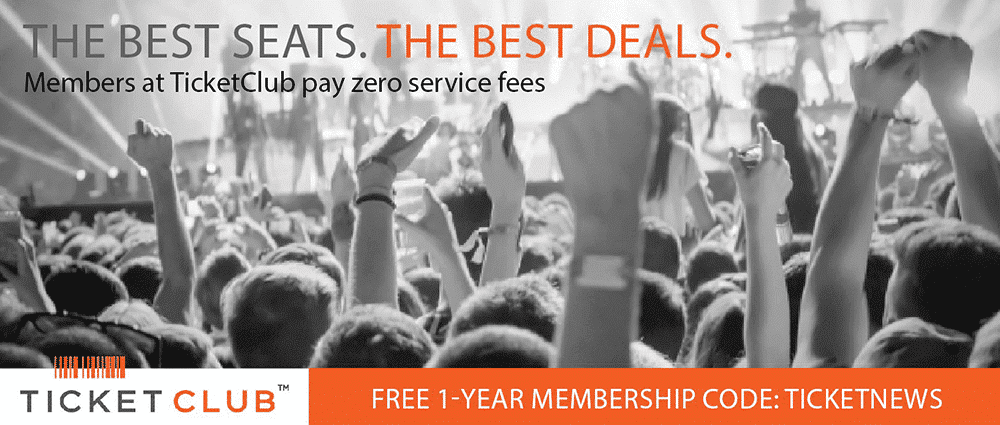 "Yes, they are trying to control the secondary ticket sales, but, as you know, the market does find a way, and I suspect it will find a way [because the organizers] have not thought through the simple issues of free tickets, the need for people to transfer shows, or not go at the last minute, etc.," Jennings said. "Fans may balk at this because there is no opportunity to trade, swap, or resell tickets, and to the extent there is any monkey business in the initial sales, well, fans will really be upset about the availability of better seats after the primary sales have already been out there."
Industry observers believe the tour will likely sell out, due to Cyrus's continued popularity. But, overall demand for the shows will likely go down because of the hoops fans will have to jump through for tickets and access to the venues, but there will still be thousands of fans who will end up being shut out. And, with fewer tickets likely ending up on the secondary market, those shut out fans may end up having to pay even more on the secondary market. Yet, how transferability will be handled on the secondary market is not yet known.
"They must believe that there will be large enough demand to sell out these shows without the help of ticket brokers," said one financial analyst, who requested anonymity because he deals with Ticketmaster. "But, roughly 50 percent of tickets go unsold, so brokers are typically a very important part of the process because they assume a lot of the risk by buying tickets. By going paperless, with the difficulties it presents, this tour runs the risk of not selling out. Anytime you have to put out a video to explain the process to your prospective customers, that's not a good thing."
Pate believes that going paperless could also present some security problems for fans and the venues. "What paperless is going to likely succeed in doing is dramatically reduce the safe and secure methods of ticket resale and promote the old fashioned person-to-person street method that the secondary industry has helped to make obsolete. It's a giant step back in terms of progress and no more satisfactory for fans."
He added, "The bitter irony is all this does is significantly handicap the safe and legitimate avenues for resale like StubHub and put the leverage back to the guy on the street who will now be posting ads on Craigslist with tickets to 'meet you at the arena' with your tickets. That practice opens consumers up to a myriad of safety issues as well as fraud. It of course limits availability to a point where any tickets that are available will be priced exponentially above the face value."
Last Updated on June 5, 2009 by By Alfred Branch Jr.