VIP ticketing details for Miley Cyrus and a blast from the British Invasion are in the mix for the daily tour recap on June...
VIP ticketing details for Miley Cyrus and a blast from the British Invasion are in the mix for the daily tour recap on June 8, as compiled by TicketNews.
More ticketing drama is surfacing for Disney starlet Miley Cyrus. Premium seats in the first 25 rows at each venue will be sold as part of a merchandise VIP package for $295 to members of her official fan club, which requires a paid subscription. Exact seat locations will not be disclosed to purchasers until the evening of the event.

Two bands that helped drive the original British Invasion of the 1960s, The Zombies and The Yardbirds are touring the U.S. and Canada this summer for a brief 13-date itinerary. Meanwhile, one show on the Blink-182 and Fall Out Boy itinerary was postponed prior to weekend onsales for an undisclosed reason. In related news, the new site Livekick.com officially launched today, offering a free option to individuals who need help keeping track of local concerts and ticket sales.
Those are the complete concert and tour announcements for this Monday, but there's plenty more where that came from. Read on for more of the day's itinerary updates in brief:
David Archuleta, supporting Demi Lovato on tour throughout the summer, has confirmed a handful of solo concerts in the U.S. The shows are scattered among his dates with Demi and have been set down for July 28 at Byham Theater in Pittsburgh, PA; August 6 at Coronado Performing Arts Center in Rockford, IL; August 9 at Washington Pavilion in Sioux Falls, SD; and August 10 at The Rave Eagles Club in Milwaukee, WI. Archuleta opens for the young Disney Channel pop-rocker from June 21 at the XL Center in Hartford, CT, through August 24 at Verizon Wireless Arena in Manchester, NH.
Tool will stretch its time on the road with at least two new concert dates in late summer. The rock band's most recent concert dates have been penciled in for August 5 at The Molson Amphitheatre in Toronto, ON, and August 7 at PNC pavilion at Riverbend in Cincinnati, OH. The long-awaited tour has only 10 shows booked earlier in the summer, beginning with a July 18 festival set at the Mile High Music Festival at Dick's Sporting Goods Park in Commerce City, CO, and continuing through an August 1 festival set at All Points West at Liberty State Park in Jersey City, NJ.
Celtic Thunder, the all-male singing sensations out of Ireland, have announced plans for at least two months of U.S. tour dates this fall. The outing runs from October 9 at Warner Theatre in Torrington, CT, and wraps November 21 at Mahaffey Theater in St. Petersburg, FL. The quintet is scheduled for a variety of East and West Coast performances, including October 10 at the Wang Theatre in Boston, MA; October 17 at Hippodrome in Baltimore, MD; October 30 at The State Theater in Minneapolis, MN; November 8 at Nokia Theatre at LA Live in Los Angeles, CA; and November 10-11 at McCaw Hall in Seattle, WA.
Naked Brothers Band, the family friendly Nickelodeon act starring brothers Nat & Alex Wolff, is touring the U.S. this summer with a two-month jaunt stretching from July 10 at the House of Blues in San Diego, CA, through August 29 at The Fillmore at Irving Plaza in New York, NY. Along the way, the youngsters will stop for shows on July 14 at The Fillmore in San Francisco, CA; July 22 at the House of Blues in New Orleans, LA; August 12 at the House of Blues in Chicago, IL; and more dates. After a few weeks on break, the sibling duo will be back for at least one more show on September 20 at Kansas State Fair in Hutcheson, KS.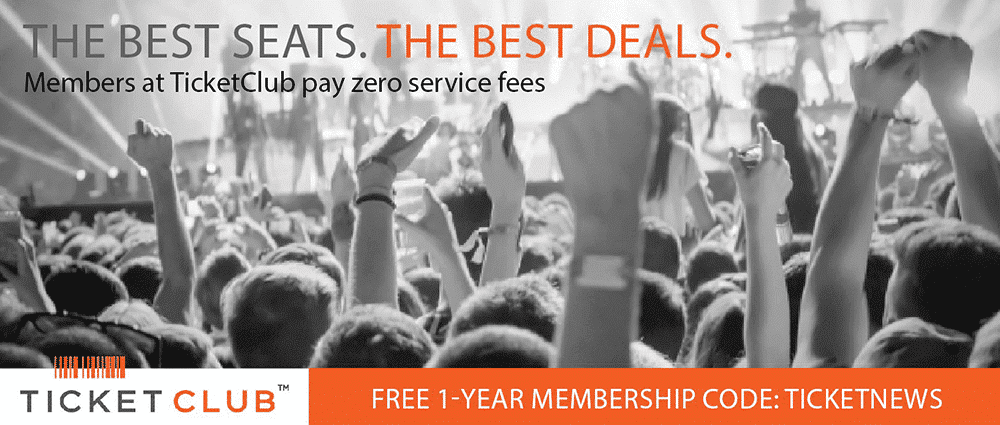 Queensrÿche will make five more stops in the U.S. during its upcoming summer and fall tour legs. The starting date has been pushed up with two new shows on July 22 at Grand Opera House in Wilmington, DE, and July 23 at The National in Richmond, VA, before the previously announced starter on July 24 at Northern Lights in Clifton Park, NY. Other recent additions have been set down for August 15 at Sky City Casino in Pueblo of Acoma, NM; October 28 at Newport Music Hall in Columbus, OH, and November 2 at The Hub Entertainment Destination in Fargo, ND. The tour ends November 13 at Plush in Jacksonville, FL.
Last Updated on June 9, 2009 by By Allison Reitz