From rock veterans to up-and-coming acts, we've got the latest concert details from Steely Dan and Blitzen Trapper in the daily tour recap for...
From rock veterans to up-and-coming acts, we've got the latest concert details from Steely Dan and Blitzen Trapper in the daily tour recap for June 1, as compiled by TicketNews.
This summer, Steely Dan will give three classic albums the cover-to-cover treatment during multi-night performances in four U.S. cities during the Rent Party '09 Tour. While the Dan duo focuses on the old, Blitzen Trapper fans could be in for some new tracks during that band's summer trek, as the group prepares new material for release.

Today's news also has a couple scheduling-related items. Coldplay has rescheduled one show, originally cancelled due to a scheduling conflict, at the expense of another date, which hadn't gone on sale yet. Meanwhile, fans worried about potential changes to Koko Taylor's touring schedule shouldn't have to worry. Despite undergoing surgery recently, the Queen of the Blues's concert plans will go on as planned.
Those are the complete concert and tour reports for this Monday. If you haven't had your fill, you can keep reading for some of the day's other itinerary highlights in brief:
Keith Urban is still adding dates to his summer 2009 Escape Together World Tour, which currently stands at 54 dates. Three more shows have been confirmed for the trek: August 6 at Alltel Arena in North Little Rock, AR; October 7 at Times Union Center in Albany, NY; and October 9 at HSBC Arena in Buffalo, NY, which is now the last concert on the schedule. The next show is June 5 at U.S. Bank Arena in Cincinnati, OH.
Diana Krall, who still has nearly 50 North American concerts left to complete, will now stay on the road through the end of the year with 37 concerts across Europe. The new total of international dates is the result of 20 additional shows cropping up on her calendar recently, extending her overseas run from September 14 at Laeiszhalle in Hamburg, GER, to November 26 at Prague Congress Centre in Prague, CEH. The tour includes two new shows on September 30 and October 1 at Zenith Zrena in Lille, FRA, and a two-night stand on October 28-29 at Royal Albert Hall in London, ENG. Krall's next North American concert is June 5 at Palace Theater in Waterbury, CT.
Placebo, which is on tour across Europe this summer, has plans for a late 2009 tour of the British Isles. The six-show outing will begin December 8 at LG Arena in Birmingham, ENG, and ends December 15 at Olympia Theatre in Dublin, IRE. In between, the electronic rock outfit will stop for shows on December 9 at The O2 in London, ENG; December 11 at Bridlington Spa Pavilion in Bridlington, ENG; December 12 at Manchester Central Convention Center in Manchester, ENG; and December 14 at S.E.C.C. in Glasgow, SCO. Placebo's 2009 plans continue tomorrow (June 2) at Cirque Royal in Brussels, BEL, and wrap after various festial appearances on August 30 at Leeds Festival in Leeds, ENG.
Paolo Nutini has confirmed plans for a fall tour of the UK after he completes his international summer plans. The new outing is set at 13 dates, beginning September 27 at Empress Ballroom in Blackpool, ENG, and ending October 14-15 at O2 Academy in Glasgow, SCO. Nutini's summer schedule is set to take him from mainland Europe to Japan with at least 14 North American concerts in the middle. That outing opens July 17 at Cisco Ottawa Bluesfest in Ottawa, ON, and wraps August 3 at Minnesota Zoo Amphitheater in Apple Valley, MN. Nutini's next show is on June 11 at 53 Degrees in Preston, ENG.
Les Claypool's solo touring efforts this summer will now keep him on the road through mid-July. Three new concerts are confirmed for this summer on July 1 at Parc De La Francophine in Quebec City, QC; July 18 at The Town Ballroom in Buffalo, NY; and July 19 at Hamton Beach Casino Ballroom in Hamton Beach, NY. Claypool's schedule is clear for the next two months before he's set to appear on September 19 at the Symbiosis Gathering in Yosemite, CA. The musician has already begun a headline tour, which includes co-billed dates with Matisyahu. The two performers will hit the stage again tonight, June 1, at Jannus Landing in St. Petersburg, FL.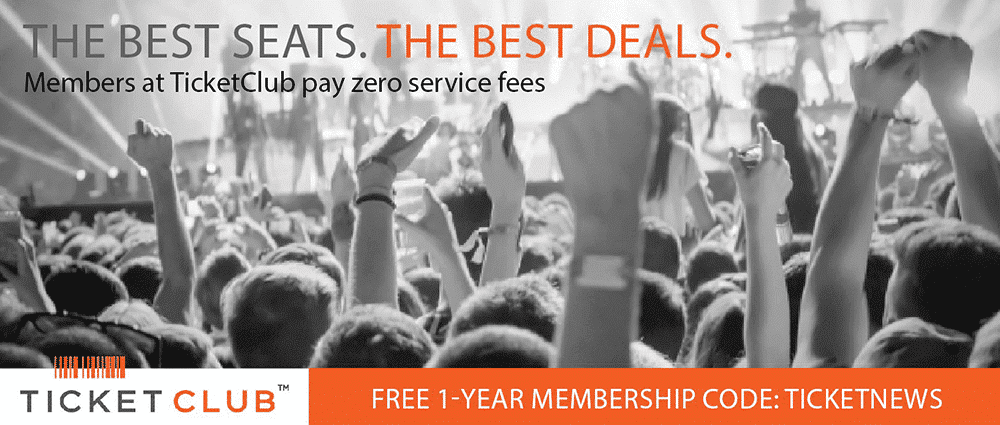 Rehab has announced plans for a 17-date tour of the Southern States this summer. The trek launches June 20 at Cowboy Jim's in Pittsburg, TX, and ends July 10-11 at Capt'n Fun Downtown in Pensacola, FL. Along the way, the rock-rap group will perform on June 23 at Dos Amigos in Odessa, TX; June 29 at Varsity Theatre in Baton Rouge, LA; July 5 at Respectable Street in West Palm Beach, FL; and July 9 at The Coliseum in Daytona Beach, FL.
Owl City has announced an extensive fall headline tour, which will visit small clubs and theaters across the U.S. and Canada. The trek is set for 32 dates, beginning September 9 at Rocketown in Nashville, TN, and ending October 31 at The JavaJazz Event Center in Houston, TX. Gig stops for the North American trek include September 11 at Cat's Cradle in Carrboro, NC; September 15 at Bowery Ballroom in New York, NY; September 25 at Metro/Smart Bar in Chicago, IL; October 9 at The Waiting Room in Omaha, NE; October 15 at Biltmore Cabaret in Vancouver, BC; October 22 at Chain Reaction in Anaheim, CA; and October 29 at the House of Blues in Dallas, TX, among other dates.
Last Updated on November 23, 2011 by By Allison Reitz