While many fans are still struggling with the shock of Michael Jackson's untimely death on June 25, many in the industry are scrambling to...
While many fans are still struggling with the shock of Michael Jackson's untimely death on June 25, many in the industry are scrambling to address the repercussions. While an official statement from concert promoter AEG Live is forthcoming, companies within the ticketing industry are stepping forward individually to address the issue of ticket refunds.

About 750,000 tickets were purchased for the performer's London residency, totaling $85 million in sales. Ticketmaster UK, which processed most primary sales, has stated that it has "no official information" but will contact customers who booked tickets for any of the planned 2009-2010 concerts. Meanwhile, the O2 Arena has advised fans to hold on to their tickets pending an official announcement.
However, secondary ticketing companies and fan-to-fan marketplaces are putting their own policies into effect for fans worried about a refund.
The official premium ticketing and resale site for the This Is It concert series, viagogo, listed about 50,000 tickets in all for the 50-date engagement, though Forbes estimated only half of those premium-priced ducats had sold so far. The company has stated that its tickets are completely guaranteed and fans can expect timely refunds for their orders.

"All Michael Jackson tickets purchased through viagogo will be refunded directly to fans. No forms, no fuss, just refunded," said the viagogo statement, in part. "We will be in touch with everyone in due course."
Seatwave, which drove about three percent of sales for Jackson's residency, will be refunding $3-4 million, according to a report from Forbes. However, the refund package is covered in full by cancellation insurance, minimizing expenses for the company while assuring complete compensation for its customers.
"At this time, we would like to reassure you that your Michael Jackson ticket purchase is fully covered by our TicketCover guarantee," read Seatwave's statement in part. The company is asking ticketholders to complete a reimbursement claim form, available on its Michael Jackson information page.
Ticketholders have received similar assurances for a full refund from TicketNetwork and its partner sites. "TicketNetwork is issuing full refunds, including shipping fees, to all customers that purchased through TicketNetwork.com and our TicketNetwork Direct partner sites," a company representative told TicketNews. He noted that the refund is standard for permanently cancelled events, as outlined in TicketNetwork's policies.
StubHub is also offering complete refunds to customers who purchased Jackson's concert tickets through the site, though the secondary ticketing company processed few transactions for the performer. Sean Pate, head of corporate communications for StubHub, told TicketNews, "A very small number of tickets sold for [Michael Jackson's] shows via StubHub. Those buyers have been notified and will be refunded by our traditional cancelled event policy which includes all fees and shipping charges" in addition to the ticket price.
The news of Jackson's death has also affected business for Internet marketplace and auction site, eBay UK, which listed tickets for Jackson's UK concerts. Following the news of Jackson's death, the company immediately began removing listings for his concerts, including tickets listed as memorabilia.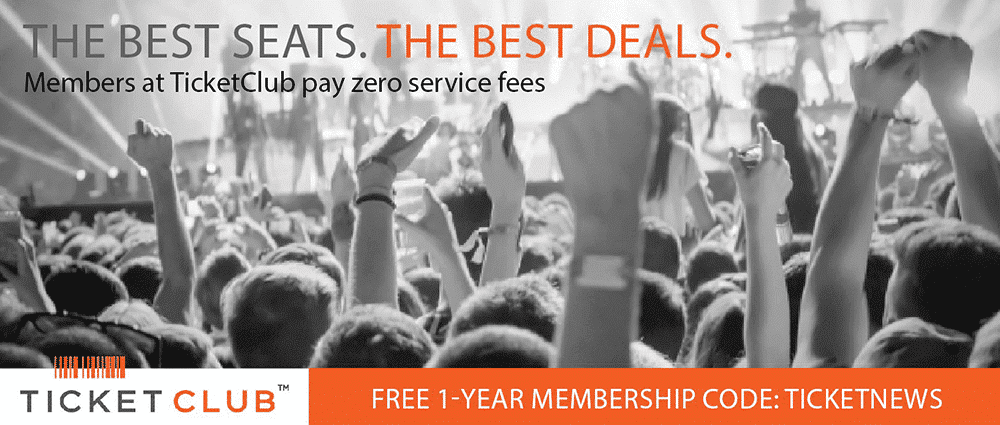 "We understand that buyers are keen to receive a refund due to the cancellation of the concerts. We recommend that in the first instance buyers contact sellers to request refunds," said eBay in its statement. "We strongly recommend to sellers that they refund the full purchase price of all tickets they have sold. We would also ask buyers to be patient and allow sellers time to process refund requests."
eBay is also working to address issues of refunds for those who made recent Jackson purchases through PayPal. Sales made within the past 45 days will be covered by Pay Pal Protection, while the company is looking into options for those who made purchases before May 13, eBay said.
While all Jackson tickets are expected to be refunded, consumers should contact the company they purchased tickets through for specific refund terms and details. Stay tuned to TicketNews for more information as it becomes available.
Jackson's This Is It concert series was schedule to launch July 13 and was booked through March 2010. The opening night of the residency would have marked Jackson's first live performance in about a dozen years.
Jackson was rushed to Ronald Regan UCLA Medical Center in Los Angeles, CA, on June 25 after he was found unresponsive and not breathing at his rented estate in nearby Bel Air. Doctors attempted to revive Jackson for over an hour before declaring him dead at 2:26 p.m. (PT). According to a statement from the hospital, Jackson is believed to have suffered cardiac arrest, though the exact cause of death will be investigated during an autopsy scheduled for sometime today, June 26.
Story last updated at 4:30 p.m. on June 26.
Last Updated on July 8, 2009 by By Allison Reitz