AEG Live's ticket refund plan for its 50 cancelled Michael Jackson concerts are just part of the daily tour recap for June 29, as...
AEG Live's ticket refund plan for its 50 cancelled Michael Jackson concerts are just part of the daily tour recap for June 29, as compiled by TicketNews.
After a weekend of planning, AEG Live has announced its plans to offer full ticket refunds, plus service charges, for late pop legend Michael Jackson's ill-fated 50-show residency in London. The concert promoter will also give fans the option to receive their concert tickets, specially imagined and designed by Jackson, as a keepsake.

In festival and fair news, the 11th annual Voodoo Experience will return to New Orleans for a three-day festival over Halloween weekend. Further north, the State Fair Meadowlands announced its decision to offer free rain insurance for its ticket buyers due to the record rainfall in the region this season.
Those are the complete reports for this Monday. But if you had your heart set on more concert and tour itineraries, read on for some highlights of the day's other updates in brief:
The Answer, the up-and-coming hard rock band currently opening for AC/DC, will take regular breaks from those arena dates to complete 10 solo shows in the U.S. and Canada this summer. The Answer's first headline gig is July 30 at the Rock and Roll Hotel in Washington, DC. The band continues on with gigs booked for August 1 at The Khyber in Philadelphia, PA; August 4 at Grog Shop in Cleveland Heights, OH; August 11 at The Legendary Horseshoe Tavern in Toronto, ON; August 15 at Beat Kitchen in Chicago, IL; August 20 at Triple Rock Social Club in Minneapolis, MN; August 28 at Media Club in Vancouver, BC; August 30 at El Corazon in Vancouver, BC; September 3 at Red Devil Lounge in San Francisco, CA; and September 9 at Spaceland in Los Angeles, CA. The next leg of AC/DC's North American tour runs from July 28 at Gillette Stadium in Foxborough, MA, through September 8 at Honda Center in Anaheim, CA.
The Dandy Warhols have outlined the beginnings of a September tour for their upcoming album, "The Dandy Warhols Are Sound." The trek currently runs from September 1 at the Vogue Theatre in Indianapolis, IN, through September 13 at the Monolith Festival at Red Rocks Amphitheatre in Morrison, CO. Just ten dates are on the calendar so far, including September 3 at Beaumont Club in Kansas City, MO; September 4 at Pops in Sauget, IL; September 5 at Diamond Ballroom in Oklahoma City, OK; September 7 at Warehouse Live in Houston, TX; September 8 at Granada Theatre in Dallas, TX; September 9 at Emo's in Austin, TX; September 11 at Sunshine Theatre in Albuquerque, NM; and September 12 at Belly Up in Aspen, CO.
Skillet's summer is filled with special events and festivals, followed by a lengthy fall tour that will stretch through the end of the year. Well over 30 concerts have been set down through December 31 at Liberty University in Lynchburg, VA. The Christian rock band's tour bus will pull over regularly, including gigs on September 5 at San Angelo Coliseum in San Angelo, TX; September 27 at The Tabernacle in Atlanta, GA; October 2 at Manhattan Center in New York, NY; October 15 at SpiritBank Event Center in Tulsa, OK; October 31 at SPU in Seattle, WA; November 5 at Qwest Arena in Boise, ID; November 15 at the House of Blues in Chicago, IL; November 20 at the Palladium Ballroom in Dallas TX; and December 5 at Agora Ballroom in Cleveland, OH.
Built to Spill will spend a few scattered weeks on the road this summer. The band's brief U.S. tour itinerary picks up first with a block of four shows from June 17 at the Pitchfork Music Festival in Chicago, IL, through July 25 at the Capitol Hill Block Party in Seattle, WA. After a short rest, Built to Spill will be back for six more shows from August 20 at Edge Field in Troutdale, OR, through August 28 at Outside Lands Music & Arts Festival in San Francisco, CA. Other dates include a July 19 concert at Maxwell's in Hoboken, NJ, an August 23 gig at Sunset Junction in Los Angeles, CA, and an August 26 performance at Belly Up Tavern in Solana Beach, CA.
Matt & Kim have added a fresh round of late summer concert dates to their 2009 itinerary to follow a variety of July and August shows. In all, Matt & Kim's road planner stands at nearly 30 dates, of which more than 10 are recent additions. The newest batch of performances picks up August 27 at El Rey Theatre in Los Angeles, CA, and continues through September 29 at Higher Ground in South Burlington, VT. Gigs have been lined up along the way for September 1 at Deport in Arcata, CA, September 3 at Richard's on Richards in Vancouver, BC; September 7 at In The Venue in Salt Lake City, UT; September 10 at Triple Rock Social Club in Minneapolis, MN; September 12 at The Bottom Lounge in Chicago, IL; and September 16 at Black Cat in Washington, DC, among other dates. The duo's next show is July 1 at Emerald Lounge in Asheville, NC.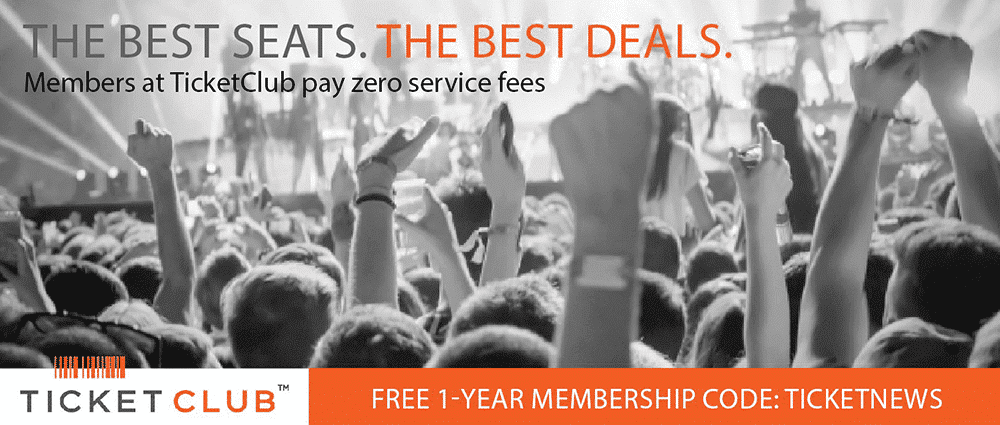 The Weakerthans will follow their upcoming West Coast tour with a fresh round of East Coast concerts. The summer trek begins July 17 at the Vancouver Folk Music Festival in Vancouver, BC, and ends July 26 at Hume Hotel in Nelson, BC. After a concert with Blue Rodeo on August 27 at The Molson Amphitheatre in Toronto, ON, The Weakerthans will hit the road for the second portion of shows from September 15 at The Casbah in Hamilton, ON, through September 28 at Starlight Social Club in Waterloo, ON. Some of the newer dates on the books include a September 19 stop at Paradise Rock Club in Boston, MA, a September 19 gig at 9:30 Club in Washington, DC, and a September 26 event at Triple Rock Social Club in Minneapolis, MN.
Last Updated on July 2, 2009 by By Allison Reitz