Venerable music promoter Seth Hurwitz, who testified before Congress earlier in the year against the proposed Ticketmaster/Live Nation merger, is suing Live Nation for...
Venerable music promoter Seth Hurwitz, who testified before Congress earlier in the year against the proposed Ticketmaster/Live Nation merger, is suing Live Nation for alleged monopolistic behavior and conspiring against his companies It's My Party and It's My Amphitheater (I.M.P., I.M.A.).

Hurwitz filed the lawsuit in early March about a week after appearing before Congress. He owns the Washington, DC-based 9:30 Club and also books major concerts in the nearby Merriweather Post Pavilion amphitheater, and is convinced that he, and other independent promoters, are systematically being squeezed out by Live Nation, the world's largest concert promoter. The matter will only get worse if Live Nation and Ticketmaster are allowed to merge, he believes.
"Live Nation has deliberately and unlawfully acquired monopoly power in the national market for the promotion of live popular music concerts," the lawsuit states. "Live Nation has wielded this power to entice and coerce artists to appear only at amphitheaters and other venues it owns, operates or at which it controls the booking, and to obtain monopoly power within 19 of the top 25 regional markets in the United States for the provision of venues and venue services to major artists. Now that it has gained control of these markets, Live Nation is seeking to expand its empire into the management of artists, the remote sale of concert tickets, the licensing and sale of concert merchandise and other ancillary businesses."
The lawsuit continues, "The ultimate object of Live Nation's scheme is to eliminate and prevent further competition, control all aspects of the music business, lower performance fees paid to artists and to charge super-competitive prices for concert tickets, remote ticket sales, concessions, parking, merchandise and other services."

Click here to read the 53-page lawsuit.
When he testified before Congress, Hurwitz was extremely concerned over the prospect of Live Nation gaining a distinct competitive advantage over it and other promoters. "If this merger is allowed to happen, my biggest competitor will have access to all of my sales records, customer information, on sale dates for tentative shows, my ticket counts, they can control which shows are promoted and much more," Hurwitz said in February. "This will put all independent promoters at an irreparable competitive disadvantage. This would be like Pepsi forcing Coke to use its services as its distributor, and pretend that the intelligence Pepsi gathers won't harm Coke. It just can't happen and maintain a fair and level playing field."
A Live Nation spokesperson said the company may publicly comment on the case at a later time.



In its motion to dismiss the complaint, which is still pending, Live Nation tries to rip apart Hurwitz's argument by essentially saying it is being sued for no valid reason:
This is a case alleging that Live Nation, the nation's leading provider of live music concerts and operator of a number of concert venues, has monopolized the Baltimore market.
The problem, however, is that Live Nation has no concert venue in Baltimore. As the Complaint acknowledges, its nearest location is the Nissan Pavilion, located in Northern Virginia – outside the Baltimore market Plaintiffs allege.
The essence of the Complaint is that Live Nation has prevented Plaintiffs from booking artists – either to perform at IMA's venue in the Baltimore market (the Merriweather Pavilion) or to use IMP's promotional services. But Plaintiffs' allegations are fatally insufficient in multiple respects. Among many other defects: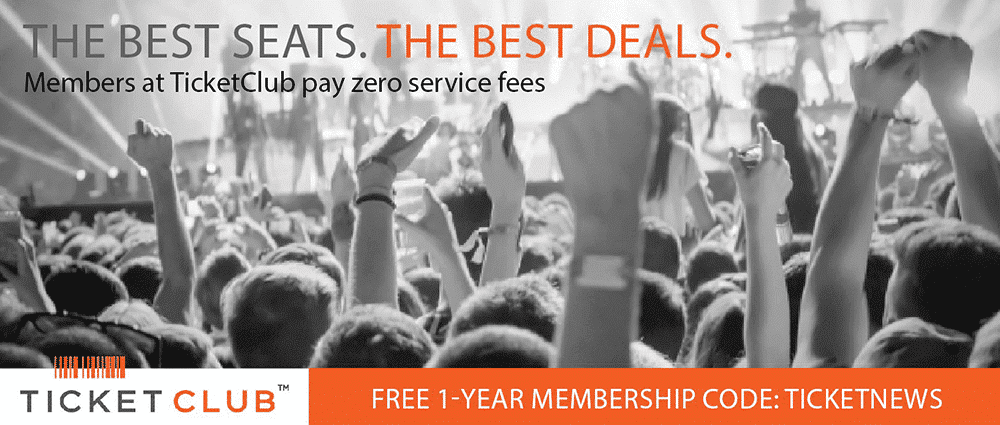 -Plaintiffs do not allege that they ever requested that a Live Nation-promoted artist play at the Merriweather Pavilion and were refused. They fail to allege a single instance where they sought to book an artist for Merriweather and failed because of anything Live Nation is alleged to have done.
-Plaintiffs fail to allege a single fact demonstrating that Live Nation has denied them "access" to artists to promote. Plaintiffs name no artist that wished to contract with Plaintiffs for promotion services but was prevented from doing so by Live Nation.
-The few specific factual allegations that Plaintiffs make controvert their claim. They concede, for example, that the Jonas Brothers – an act promoted by Live Nation – did, in fact, perform at a non-Live Nation venue in the "Baltimore market." And they concede that artists promoted by Live Nation do, in fact, perform at Plaintiffs' Merriweather Pavilion.
Plaintiffs' Complaint defies economic sense. They offer no coherent reason why Live
Nation would want to prevent an artist from playing in a market in which, according to Plaintiffs, Live Nation has no venue. If there is demand for an artist in Baltimore, Live Nation would have no reason to withhold that artist from playing there at the city's best venue. Keeping artists from playing in Baltimore would not exclude IMA/IMP from any market in which both Plaintiffs and Live Nation compete. By Plaintiffs' own allegations, they do not compete in any "national" market and Live Nation does not compete in Baltimore.
Last Updated on June 17, 2009 by By Alfred Branch Jr.