A relatively new player on the ticketing scene is trying to change the face of event ticketing and charitable giving at once. Charity Partners,...
A relatively new player on the ticketing scene is trying to change the face of event ticketing and charitable giving at once. Charity Partners, operating in pilot form since 2005, receives tickets from touring artists and sells them for face value plus a service charge from its Tickets-for-Charity.com Web site, also adding a premium which is typically charged by resellers. The face value amount of the sale is returned to the artist, and the premium is donated to a charity jointly chosen by the artist and the ticket buyer. The for-profit company makes money on the per-ticket service fee, and artists and promoters are able to participate in the program free of charge.
Jord Poster, a co-founder of Priceline.com and CEO of both Charity Partners and Tickets-for-Charity.com, described the genesis of his concept: "I was finishing some work with a couple of companies in which I'd enjoyed a good degree of success. In spending more time with a number of charities, I was struck with two things: first, the people are unbelievably terrific in charity organizations, and second, the other characteristics these organizations had in common was that they were grossly underfunded, and the stakes are really high. There are 25,000 children a day dying of completely preventable causes. At the same time I met some people in the music industry…and it seemed a lot of the constituents were frustrated with the situation [existing in the secondary market]. Artists have been spending time to keep tickets within reach of as many fans as possible and this has made very little difference in the past fifteen years, as scalpers have moved off the street to the internet.

"[Thinking about the need for] funding and the marketing dynamic in the ticketing industry, that's really when it struck me that artists and team owners like everyone else are doing very expensive and time consuming things to help charity," he said.
Further, Poster noted that traditional, labor-intensive fundraising models like benefits and charity auctions come nowhere near meeting society's needs when, for instance, "we have 37 million Americans living under the poverty level. I wondered if there was a way to funnel [donations] to benefit charities that performing artists care a lot about."
Poster and his Boston-based company started doing just that when, in 2005, negotiations with the Rolling Stones led to their first professional partnership during the "A Bigger Bang" tour. The collaboration "was a tremendous success and validated our theory: if you give people a socially positive alternative to the other [ticket] sources, a lot of people will buy tickets this way and distribute the social benefit for free." The company slowly expanded its group of partner artists, working with Barbra Streisand, Lionel Ritchie, James Taylor and others in subsequent years. Since 2005, in its pilot phase alone, the company has generated three million dollars in donations for over thirty-five charities, including the NDRC, Big Brothers/Big Sisters, the Boys and Girls Clubs of America, and Autism Speaks. The average per-ticket donation during this phase has been one hundred and fifty dollars. As it makes its official national debut this month, Tickets-for-Charity has high aspirations, hoping to raise one hundred million dollars per year for charitable causes by the year 2011.
While the company is dedicated to supporting its charities, it also strives to keep the process manageable and to create an environment where relationships, and the work, can flourish. As Poster told TicketNews, "There are over one million 501c3's and we want to focus support on a smaller group. We have a broad selection of groups but want a high level of impact. Our goal is never to have more than a total of two hundred charities. We want to get better at understanding the changing imperatives and mission of each of our partners, and become better partners, and you can do that with a focused group. You can't do anything well if you're trying to help one million."
And reactions from fans? Generally positive, says Poster. "We've had tens of thousands of consumer transactions already. We think there's been a lot of frustration about some of the lack of choice in the industry for a while, and we've found that when you give consumers and fans some of the socially positive alternatives to [other] choices, the reaction is universally positive. They understand what we're doing, they understand the strong value we're giving to our society, and they appreciate being able to help artists with a cause they are passionate about. The fans are naturally aligned with it."
Asked about any concerns he may have regarding recent efforts by state and federal officials to place limits on the secondary market, Poster notes that Tickets-for-Charity is not in the secondary market, as it receives its tickets directly from artists and acts instead as a fundraising platform. "It's a very simple model with very powerful support. We think the potential to create a very big social benefit exists and can be done in a way that doesn't ask anyone to give to charity, but to buy the things that you buy today at a better price. One hundred percent of the face value will go to the artist. No one has to forego revenue. Artists…can sell on our platform and can realize exactly the same revenue. We sell at a price close to where the secondary market is pricing, and we try to price a little lower so we're [offering tickets] at the same price or a little lower than the resellers.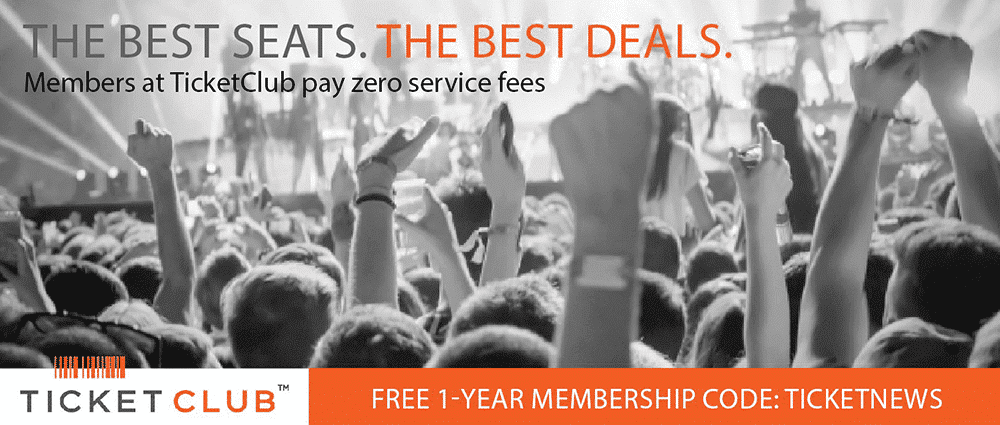 "A good way to describe Tickets-for-Charity is if fans can no longer find [event] tickets at the box office,…they should try Tickets-for-Charity because one hundred percent benefit above the face value goes to save lives. In this economy, charity will need more help than ever before, and this is a way of positively impacting lives that doesn't cost anyone anything."
Last Updated on June 8, 2009 by By Kelly McWilliams