The first day of AEG Live's Michael Jackson ticket refunds and a Pixies tour of Europe top the daily tour recap for July 1,...
The first day of AEG Live's Michael Jackson ticket refunds and a Pixies tour of Europe top the daily tour recap for July 1, as compiled by TicketNews.
AEG Live kicked off its Michael Jackson ticket refund program today, but not all fans were happy. Hundreds launched Internet protests over the full-ticket fee charged by the concert promoter for fans who want to receive their concert ticket as a keepsake.


In other concert and tour news, influential rock band Pixies will be touring Europe this fall to celebrate the 20th anniversary of the album "Doolittle," released in 1989. Collective Soul will launch a headline tour here in the U.S., stretching from early August through mid-September. Meanwhile, punk rockers Green Day have added more dates Down Under due to fan demand for the trio's tour of Australia and New Zealand.
Finally, attendance numbers are in for two recent music festivals, the Saratoga Jazz Festival in New York and the Electric Daisy Carnival in California.
Those are the complete reports for this pre-holiday Wednesday, and there's more where that came from for tomorrow. If you just can't hold on until then, tide yourself over with some of the day's best concert and tour itinerary updates in brief:
Cobra Starship will take to the road again this summer for a recently announced 20-date tour of the U.S. The August outing picks up August 3 at The Basement in Columbus, OH, and ends August 31 at Club Hell in Providence, RI. Highlights of the one-month itinerary include stops on August 6 at The Bottleneck in Lawrence, KS; August 11 at Troubadour in West Hollywood, CA; August 16 at the House of Blues in Dallas, TX; August 22 at The Social in Orlando, FL; and August 28 at Webster Underground in Hartford, CT. Before starting the trek, Cobra will share the stage with Katy Perry on July 28 at Hammerstein Ballroom in New York, NY.
Alice in Chains have confirmed plans for their own one-month tour this fall. The September trek includes 11 gigs so far and follows the band's August 22 appearance at the Epicenter Festival in Pomona, CA. It kicks off September 4 at 9:30 Club in Washington, DC, and ends September 28 at The Fillmore in San Francisco, CA. Other stops include a September 7 concert at the Paradise Rock Club in Boston, MA, a September 8 show at the Fillmore in New York, NY, a September 19 event at the House of Blues in Chicago, IL, and a September 26 gig at Roseland Theater in Portland, OR. One show in Canada has been announced for September 15 at the Opera House Concert Venue in Toronto, ON.
Andrew Bird has added nearly 20 U.S. concerts to his fall 2009 calendar. The musician's new schedule will take him from September 19 at Overture Center for the Arts in Madison, WI, to October 28 at 9:30 Club in Washington, DC. He has a couple two-night stands inked for October 7-8 at Cat's Cradle in Carrboro, NC, and October 16-17 at Pabste Theater in Milwaukee, WI. Bird's itinerary also includes gigs on September 29 at Murat Theatre in Indianapolis, IN; October 3 at Tipitina's Uptown in New Orleans, LA; October 10 at Ryman Auditorium in Nashville, TN; and October 18 at The Kalamazoo State Theatre in Kalamazoon, MI, among other dates.
Lyle Lovett has added more than a dozen concerts to his busy 2009 concert itinerary, which kicks off with 26 summer dates from July 14 at Minglewood Hall in Memphis, TN, through August 13 at Dodge Theatre in Phoenix, AZ. After more than 10 performances with John Hiatt in early October, Lovett will be back on the road for a new run of 13 shows from October 26 at Lutcher Theatre in Orange, TX, through November 24-25 at Bass Performance Hall in Fort Worth, TX. The musician's latest fall dates include a November 5 show at Count Basie Theatre in Red Bank, NJ, a November 13 session at Massy Hall in Toronto, ON, a November 14 gig at National Arts Centre in Ottawa, ON, and a November 18 concert at The Tabernacle in Atlanta, GA.
Children of Bodom will do a fairly even split of the states and provinces during its upcoming fall tour of the U.S. and Canada. The 21-date run begins September 18 at Lupo's Heartbreak Hotel in Providence, RI, and ends October 14 at Pipeline Café in Honolulu, HI. Nine of the tour's dates are in Canada, including a September 22 concert at Theatre Capitole in Quebec City, QC, a September 26 performance at Sound Academy in Toronto, ON, and an October 5 gig at Commodore Ballroom in Vancouver, BC. The band's U.S. run is highlighted by stops on September 19 at Starland Ballroom in Sayreville, NJ; September 27 at the House of Blues in Chicago, IL, and October 10-11 at Glass House in Pomona, CA.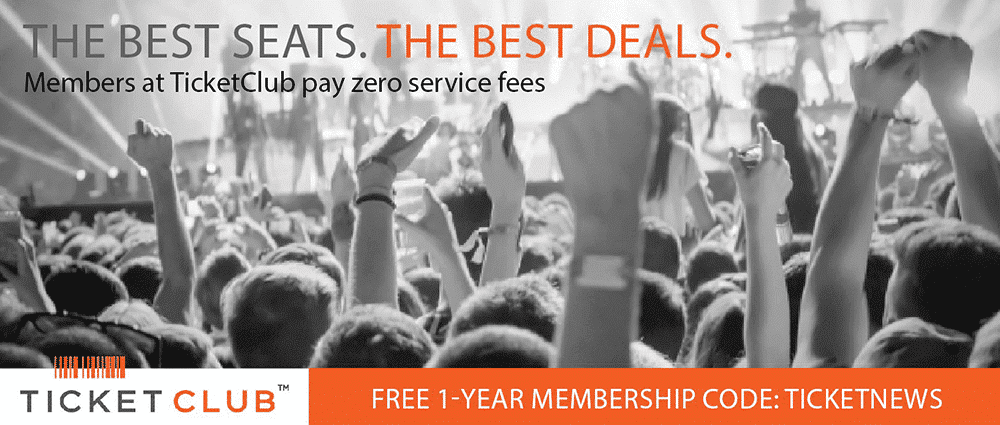 Kasabian has a new November stint in the UK. The nine-date jaunt picks up November 10 at Metro Radio Arena in Newcastle upon Tyne, ENG, and ends November 23 at Sheffield Arena in Sheffield, ENG. Other confirmed performances are November 11 at Aberdeen Exhibition & Conference Centre in Aberdeen, SCO; November 12 at S.E.C.C. in Glasgow, SCO; November 14 at Wembley Arena in London, ENG: November 18 at Echo Arena in Liverpool, ENG; November 19 at The National Indoor Arena in Birmingham, ENG; November 20 at Manchester Evening News Arena in Manchester, ENG; and November 22 at Cardiff International Arena in Cardiff, WAL.
Last Updated on July 2, 2009 by By Allison Reitz