Fall touring plans from Social Distortion and Guster are in the headlines for the daily tour recap on July 23, as compiled by TicketNews....
Fall touring plans from Social Distortion and Guster are in the headlines for the daily tour recap on July 23, as compiled by TicketNews.
Punk rock veterans Social Distortion have lined up the next wave of concert dates for this fall. Nineteen shows have been confirmed so far, with dates ranging from September 18 through October 18, and support will be provided by TAT and Social D's current touring partners, The Strangers.


Alternative rock band Guster also has concert plans lined up for the fall as the band plans to celebrate the tenth anniversary of its 1999 release "Lost and Gone Forever" with ten cover-to-cover album performances. Celebrations are also in order for the Vans Warped Tour, which will celebrate its 15 years in existence with a one-night theatrical event in more than 460 movie theaters.
R&B vocalist Beyoncé has made some changes to her Australian tour schedule, pushing back the opening date and cancelling two shows outright. While that may cause some ticketing woes for some fans, it's nowhere near the headaches experienced by fans who unknowingly bought stolen tickets to see Elton John and Billy Joel.
Those are the complete concert and tour reports for this Thursday, but more artist itineraries have been updated throughout the day. Check out the highlights, which are outlined below in brief:
John Cleese, best known for his comedic work with Monty Python, has schedule a fall tour of the U.S. At the moment, most of the confirmed dates are booked along the West Coast, beginning October 30 at Gallo Center for the Arts in Modesto, CA, and ending November 20 at Scottsdale Center for the Performing Arts in Scottsdale, AZ. Other shows on the schedule include November 3 at Moore Theatre in Seattle, WA; November 8 at Fox Theatre in Redwood City, CA; November 17 at Carpenter Performing Arts Center in Long Beach, CA; and November 18 at Spreckels Theatre in San Diego, CA.
Killswitch Engage will hit the road this September for a Canadian tour with Swedish death metal band In Flames. The eight-date engagement begins September 8 at the University of Montreal in Montreal, QC, and closes down with a September 17 show at Pacific Coliseum in Vancouver, BC. The bands will visit six provinces during the trek, including shows on September 11 at Thunder Bay Community Auditorium in Thunder Bay, ON; September 13 at Prairieland Park in Saskatoon, SK; and September 15 at Shaw Conference Centre in Edmonton, AB.
Bowling for Soup will follow a trio of late summer U.S. shows with a series of UK tour dates in October. Eleven shows are scheduled from October 17 at the O2 Academy in Glasgow, SCO, through October 29 at Roundhouse in London, ENG. The few U.S. shows begin August 29 with the Toadies at Rough Creek Ranch in Glen Rose, TX, and continue with gigs on September 4 at McCain Auditorium in Manhattan, KS, and September 6 at Fort Carson Special Events Center in Fort Carson, CO.
The Most Serene Republic has outlined its plans for a 17-date headline tour of the U.S. in the fall. The first half of the outing runs from September 9 at Pike Room in Pontiac, MI, through September 18 at Modified in Phoenix, AZ. After those dates, MSR will be joined on tour by Grand Archives for another stretch of shows from September 22 at Bottom of the Hill in San Francisco, CA, through the tour's only Canadian date on October 15 at The Mod Club Theatre in Toronto, ON.
Jet is preparing for the August 25 release of its latest record "Shaka Rock" by announcing a 10-date tour of Europe. The autumn jaunt picks up September 9 at Rock city in Nottingham, ENG, and concludes September 22 at Docks Konzerte Disco in Hamburg, GER. Before beginning that run, Jet will perform at a number of international music festivals this summer, as well as the Virgin Mobile FreeFest on August 30 at Merriweather Post Pavilion in Columbia, MD.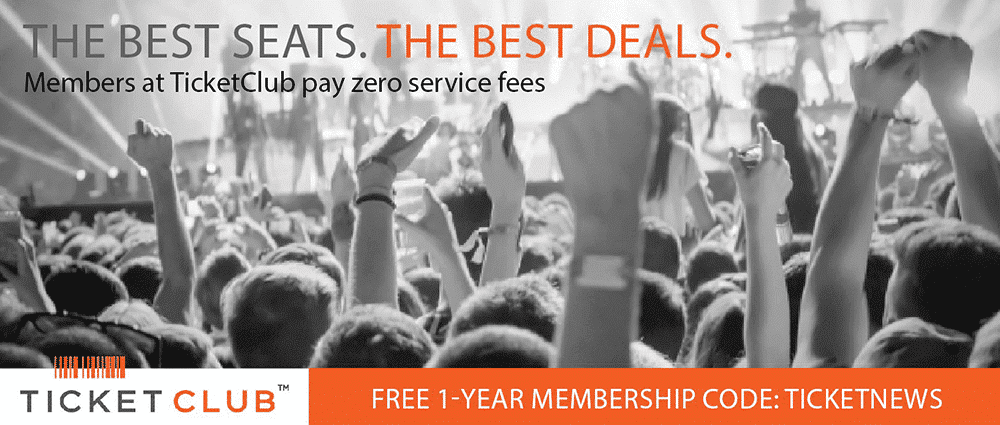 Railroad Earth will follow a summer of festivals and supporting stints with more than 20 fall performance dates. After performing with the Allman Brothers Band on September 5 at Red Rocks Amphitheatre in Morrison, CO, Railroad Earth will hit the road with a September 6 concert at the nearby Belly Up in Aspen, CO. More dates follow for the bluegrass jam band through October 31 at the Royal Oak Music Theatre in Royal Oak, MI. A month later, RRE will return to the road for its annual Thanksgiving weekend shows on November 27-28 at Sherman Theater in Stroudsburg, PA.
Livingston Taylor has filled in more dates on his fall concert calendar. The newest gigs are lined up for October 9-10 at Firehouse Center for the Performing Arts in Newburyport, MA, and November 1 at Eddie's Attic in Decatur, GA. Other recent additions to his tour itinerary include shows on October 15 at the Landing at Pine Point in Scarborough, ME; October 17 at The Hi Hat in Providence, RI; and November 6 at Meeting House Theater in Philadelphia, PA.
Last Updated on July 24, 2009 by By Allison Reitz