PRESS RELEASE: "Digonex Awarded Fourth Patent for Dynamic Pricing Solution"
Indianapolis, IN (Digonex Technologies) September 8, 2009 – Digonex Technologies, Inc., a provider of real-time, demand-driven automated pricing solutions for retailers, announced today that its Digital Online Exchange™ (DOE) solution has been awarded a fourth patent. DOE is a dynamic commerce pricing engine that systematically changes prices based upon behavioral and econometric principles.

The new patent 7,587,372 expands Digonex's third patent, which covers situations where items are priced according to historical sales or sales quotas and when they have been placed into groups. This patent specifically applies to online sales.
"Dynamic pricing models allow pricing to adjust up or down based upon consumer demand which in turn enable music labels, retailers and other organizations to offer prices that are market-driven, and consumer and seller friendly," said Jan Eglen, Ph.D., CEO of Digonex. "This patent further illustrates Digonex's commitment to providing the most accurate, efficient and consumer-driven pricing options."
While sophisticated pricing models are still a relatively new concept to the market, the impact that dynamic pricing can have on selling and purchasing behaviors is significant and can provide a win-win solution for retailers and consumers. Dynamic pricing is already becoming prevalent in many industries including e-commerce, ticketing and digital media.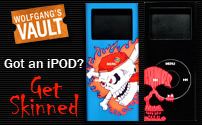 DOE can work for any retailer, capturing additional revenue during times of peak demand and stimulating sales once demand subsides. It is able to integrate into a variety of database architectures employed by clients.
About Digonex Technologies, Inc.
Digonex Technologies focuses primarily on development of automated and optimized pricing platforms for e-commerce, allowing client companies to increase customer retention, and maximize revenue. For more information, visit Digonex Technologies" website at www.digonex.com.
Media Contact:
Chris Pohl for Digonex
317-638-4150 Ext. 222
[email protected]
Last Updated on September 9, 2009