On-going repercussions of Aerosmith's cancelled tour and the latest plans for singer-songwriter Jewel are outlined in the daily tour recap for September 1, as...
On-going repercussions of Aerosmith's cancelled tour and the latest plans for singer-songwriter Jewel are outlined in the daily tour recap for September 1, as compiled by TicketNews.
Since the bad boys of Boston cancelled the remainder of their summer tour, questions have arisen about Aerosmith's intentions to perform a court-ordered free show in Maui. However, the band attorney has stepped forward to assure his clients will do all that is expected of them — pending Steven Tyler's recuperation. The singer suffered a broken shoulder and other injuries when he toppled off-stage during an August 5 concert.

Pop-turned-country musician Jewel is going acoustic for her latest U.S. tour. Fifteen cities are on the singer-songwriter's itinerary, which begins in late October and wraps three weeks later in November. A-list stars of the silver screen and Broadway will come together this October to perform at an Actors Fund benefit honoring Frank Loesser, who wrote music and lyrics for musicals including "Guys & Dolls" and "How to Succeed in Business Without Really Trying."

Those are the complete concert and tour reports for this Tuesday. There are plenty of additional updates in the world of artist itineraries, though. You can find some of the highlights outlined in brief below:
Them Crooked Vultures — a new supergroup featuring Dave Grohl, Josh Homme and John Paul Jones — has announced its first-ever North American tour. The nine-date trek launches October 1 at Stubb's Bar-B-Q in Austin, TX, and concludes October 14 at 9:30 Club in Washington, DC. The itinerary also includes performances on October 5 at the War Memorial Auditorium in Nashville, TN, and October 11 at the House of Blues in Boston, MA, as well as a single Canadian concert on October 9 at Sound Academy in Toronto, ON.
O.A.R. (Of A Revolution) completes a late summer tour leg this week only to head back out on the road next month for a new U.S. tour leg. The jam band's latest venture begins October 16 at Ben Hill Griffin Stadium in Gainesville, FL, and ends November 7 at Ryan Center in Kingston, RI. The calendar also reveals events on October 21-22 at the House of Blues in Dallas, TX; October 27 at Brady Theater in Tulsa, Ok; and November 3 at John F. Savage Arena in Toledo, OH, among other dates.
Michael Franti will stay on the road after finishing his supporting dates with Counting Crows. The reggae-rock artist has more than a dozen new concerts lined up on a fall 2009 headlining jaunt. The dates pick up September 15 at The Orpheum Theater in Flagstaff, AZ, and wraps October 4 at Austin City Limits Music Festival in Austin, TX. Other stops include September 17 at the House of Blues in San Diego, CA; September 20-21 at The Depot in Salt Lake City, UT; and October 1 at Murat Egyptian Room in Indianapolis, IN.
Peter Bjorn and John will hit the States later this year for a November tour leg after completing a round of international dates. The Swedish indie rock crew has performances inked from November 7 at 9:30 Club in Washington, DC, through November 23 at Hotel Café in Hollywood, CA. Most dates on the itinerary are booked with El Perro Del Mar, but at least two shows are solo: November 14 at the House of Blues in Dallas, TX, and November 17 at Rialto Theatre in Tucson, AZ. PBJ is currently finishing a supporting stint with Depeche Mode in the U.S., which finished September 5 at BankAtlantic Center in Sunrise, FL.
Ingrid Michaelson's lengthy North American fall tour is a little bit longer now with the addition of a few new concert dates. The trek launches September 9 at The Mod Club Theatre in Toronto, ON, and ends after nearly 50 shows on November 5 at Mr. Small's Theatre in Pittsburg, PA. Michaelson is due for a new stop on September 29 at the House of Blues in Dallas, TX, as well as a couple recently updated multiple-night engagements on October 6-7 at Troubadour in West Hollywood, CA, and October 27-28 at The Ark in Ann Arbor, MI.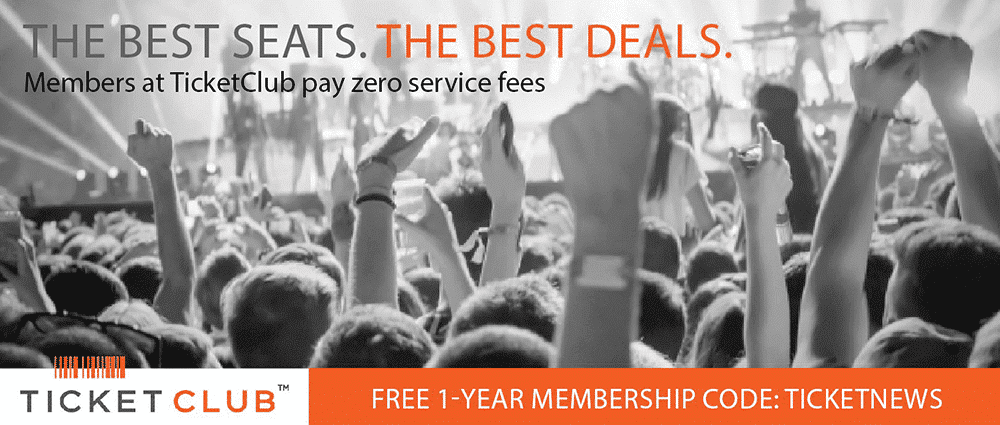 Bowling for Soup has added a new round of U.S. performances to its upcoming 2009 itinerary. The band's stateside performances pick up September 4 with Everclear at McCain Auditorium in Manhattan, KS, and wrap September 29 at the House of Blues in Anaheim, CA. Some other highlights are gigs on September 18 at Revolution in Fort Lauderdale, FL; September 20 at the House of Blues in Chicago, IL; and September 22 at Blender Theatre at Gramercy in New York, NY.
Ray Davies, former frontman for The Kinks, has inked a fresh round of international tour dates for the remainder of the year. The acclaimed singer-songwriter hits Sweden, Norway and the Netherlands first with eight concerts from October 2 at KB Halle in Malmo, SWE, through October 13 at Royal Carre Theatre in Amsterdam, NET. Davies will later return to his native UK for at least four additional performances that run from December 11 at Cambridge Corn Exchange in Cambridge, ENG, to December 19 at HMV Hammersmith Apollo in London, ENG.
Last Updated on September 3, 2009 by By Allison Reitz