PRESS RELEASE: "TiqIQ Launches Local Event Ticket Buying Platform 'Coast to Coast'" New York, NY (BUSINESS WIRE) August 31, 2010 – TiqIQ, LLC., a...
PRESS RELEASE: "TiqIQ Launches Local Event Ticket Buying Platform 'Coast to Coast'"
New York, NY (BUSINESS WIRE) August 31, 2010 – TiqIQ, LLC., a leading event ticket content and commerce company, has completed the first wave of their national roll-out (www.tiqiq.com). Now millions of consumers across the United States can take advantage of the most in-depth city and team-focused event ticket buying platform in the market today.

"The overwhelming positive response we have received, and the growing adoption of the TiqIQ platform reinforces our core mission of delivering ticketing data and deals at a local level," said TiqIQ founder and CEO Jesse Lawrence. "Tickets are the ultimate in local commerce. We're excited to have developed a platform that provides fans with data and content to help them buy smarter."
Since its launch in July 2010, TiqIQ has provided sports publishers and consumers with locally-focused ticket data and listings by aggregating tickets from major national ticket sites, including StubHub, Ebay, TicketsNow and Ticket Network.
TiqIQ's unique platform provides publishers with the ability to distribute team-specific ticket deals and content that helps fans make the most informed buying decision. It also provides publishers with rich, dynamic content that reinforces and grows their online communities. "We've seen great engagement with the TiqIQ platform on our site, as well as through our social media channels like Facebook and Twitter," said Mike Meech owner of the popular Phillies Blog, TheFightins.com. "Fightins' Tickets is a site that a lot of people in Philly are talking about."
The TiqIQ Publisher Network now reaches almost all major markets across the country, including New York, Boston, Philadelphia, Washington, DC, Cleveland, St Louis, Oakland and Green Bay, Tennessee, Seattle and Indianapolis. Additional market launches are planned over the next several weeks.
To date, publishers in the TiqIQ network are running one to two TiqIQ-driven pieces a week, from game previews to newsworthy information, such as the impact of Alex Rodriguez's chase for 600 home runs on ticket prices. "We saw a 250% increase in ticket sales during A-Rod's chase to 600, and TiqIQ's timely information allowed us to keep our readers informed about the cost of going to Yankee Stadium to try to see number 600," said Ben Kabak, founder of RiverAveBlues.com, a leading Yankees' blog.
Some of the most rabid fans are also taking notice. Vinny Milano, known as Bald Vinny, and the leader of the Yankee Stadium 'Bleacher Creatures', believes that TiqIQ is the next wave of ticket buying online. "We get a lot of online ticket buyers sitting in the bleachers who are from out of town and barely even know whose playing. TiqIQ is great because it's a way for real fans to buy tickets and share their experience together."
While fans are just getting their first glimpse of TiqIQ, the platform has been in development for almost a year. TiqIQ's proprietary data analysis platform aggregates tickets from national sellers and leverages a zone-based approach to present the best values in a particular section of the stadium. "Making the best buying decision is all about having the proper context. Our zone-based algorithm organizes stadiums into comparable areas, called Tiqzones, and gives consumers the tools they need to answer the two most important questions in the ticket buying process: How much do I pay and When do I buy?," concluded founder and CEO Jesse Lawrence.
TiqIQ is a New York-City based LLC (www.tiqiq.com) focused on tapping into the explosive growth of local commerce. Driven by companies such as Groupon, Living Social and Gilt Groupe, locally-focused commerce sites grew by 720% year-over-year, according to Hitwise. TiqIQ CEO Jesse Lawrence is a veteran Internet executive and spent 15 years running business and product development for companies such as Starmedia, IAC and MediaMath.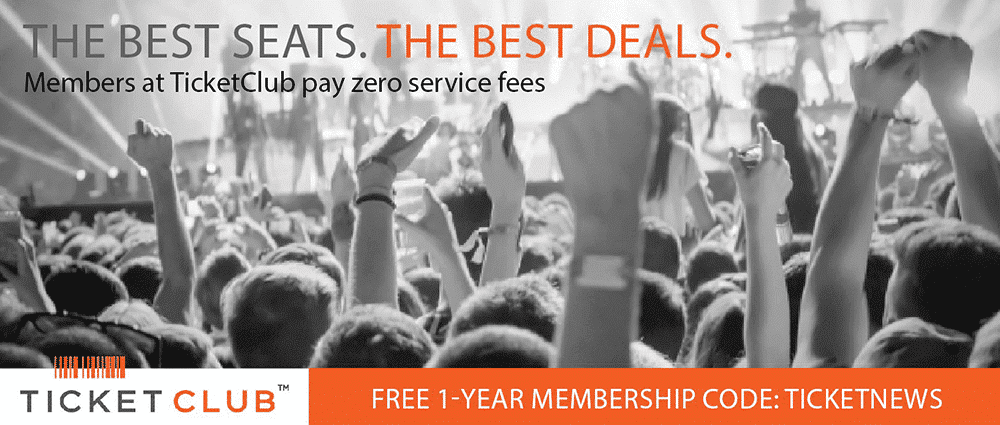 Contacts:
TiqIQ
Freeman Miller, 917-330-5289
[email protected]