A college football regular season filled with the usual amount of controversy regarding the Bowl Championship Series officially concluded Sunday, December 5, when the...
A college football regular season filled with the usual amount of controversy regarding the Bowl Championship Series officially concluded Sunday, December 5, when the matchups for the 35 postseason bowl games were unveiled.
While nobody — except perhaps the fans of the winner of the national title game between Oregon and Auburn — will be satisfied with the process, the BCS matchups are good news for ticket brokers: According to ticket search engine FanSnap, five of the six most expensive tickets thus far are to the BCS games, including the title game, whose average resale price is already $1,185. Here is a look at the BCS games:
Tostitos BCS National Championship Game: Oregon vs. Auburn (Monday, January 10)

This marks the first BCS title game appearance for both Oregon (12-0) and Auburn (13-0), each of which have fan bases starving this opportunity: Oregon is seeking its first national title while Auburn has just one championship under its belt (1957). And with this matchup, as imperfect as the Bowl Championship Series may be, this still could be a great matchup for ticket brokers. Casual fans will also be fascinated by a game pitting two of the nation's top 10 offenses against one another — the scoreboard could look like a pinball machine by halftime — as well as the presence of Auburn superstar quarterback Cam Newton, who is as electric on the field as he is controversial off it.
Rose Bowl Presented by Vizio: TCU vs. Wisconsin (Saturday, January 1)
College football fans of a certain age cringe at this matchup: After all, isn't New Year's Day all about watching the Big 10 champ take on the Pac-10 champ in the Rose Bowl? The younger fans, too, are dissatisfied: TCU has gone 12-0 the last two regular seasons yet, as a non-BCS school, hasn't sniffed an appearance in the BCS title game. But this should be an entertaining, high-scoring game featuring the top two teams left out of the BCS title game. TCU has scored at least 30 points in all but one game this year and 40 or more seven times, including its last four. Wisconsin (11-1), the Big 10 winner, enters on a seven-game winning streak and has scored a video game-like 83, 48 and 70 points in its last three games.
Tostitos Fiesta Bowl: Oklahoma vs. UConn (Saturday, January 1)
The bowl that BCS critics use as the example of all that is wrong with the system. Nobody's complaining about the presence of traditional national power Oklahoma (11-2), which advanced by winning the Big XII championship game, but the sight of Connecticut (8-4) in one of the big five bowls has fans howling. UConn, which hasn't even completed its first decade as a Division I-A program, opened the Big East season 0-2 — including a loss to Rutgers, which didn't win another conference game — but won its last five (three by a field goal or less) and earned the BCS bid in a three-way tiebreaker over West Virginia and Pittsburgh. This is not expected to be a close game — no four-loss team has ever won a BCS game — but the good news for ticket brokers is the underdog Huskies have a loyal, rabid fanbase that is likely to fill up planes heading west after Christmas.
Discover Orange Bowl: Stanford vs. Virginia Tech (Monday, January 3)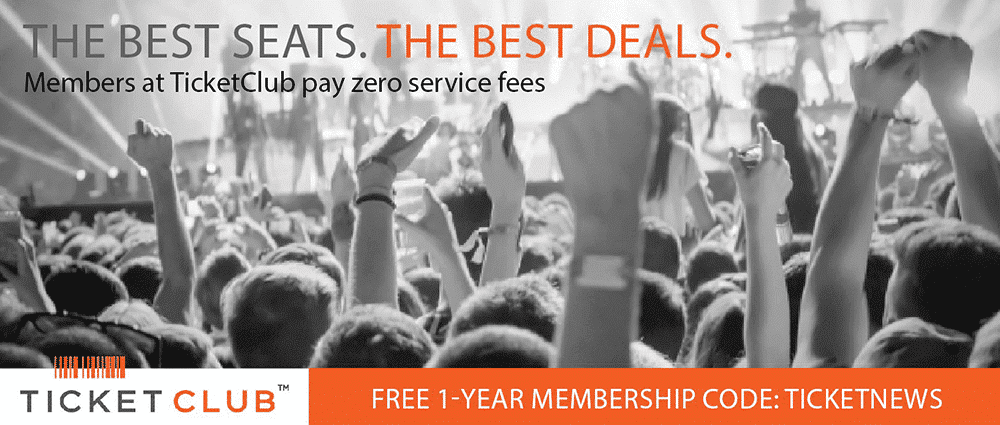 Stanford fans will enjoy the New Year's trip to Miami, where the Cardinal (11-1) will make only their second major bowl appearance in the last 38 years when they take on BCS staple Virginia Tech (11-2), which won the ACC championship game. Stanford has enjoyed a dramatic rise to national prominence under head coach and former NFL quarterback Jim Harbaugh, who inherited a 1-11 program following the 2006 season. Another BCS appearance didn't seem likely for Virginia Tech when it began the year 0-2 and lost to Division I-AA foe James Madison on Sept. 11, but the Hokies won their final 11 games to win the ACC for the fourth time in the last seven years. Fans of both schools should fill the Orange Bowl for an enticing matchup between teams ranked in the top 20 nationwide in both offense and defense.
Allstate Sugar Bowl: Ohio State vs. Arkansas (Tuesday, January 4)
Another year, another BCS appearance for Ohio State (11-1), which will be playing in a BCS game for the sixth straight season and the eighth time in the last nine years. The Buckeyes fans traveling to New Orleans will hope the third game against an SEC foe is the charm: Ohio State was trounced by Florida and LSU in the national title games in both 2007 and 2008. Arkansas (11-2) fans should make the short trip to The Big Easy in droves for the Razorbacks' first appearance in a BCS bowl. This provides a national spotlight for Ohio State quarterback Terrell Pryor and Arkansas quarterback Ryan Mallett, who have combined to account for more than 60 touchdowns this year and are each finalists for the Manning Award, given to the top quarterback in the country.
Last Updated on December 7, 2010 by By Jerry Beach