As the market for Super Bowl tickets continues to grow over the years with football lovers willing to pay top dollar to experience the...
As the market for Super Bowl tickets continues to grow over the years with football lovers willing to pay top dollar to experience the biggest game of the year, the market for pre- and post-Super Bowl parties seems to have grown just as steadily.
MAXIM's party has become a Super Bowl fixture with corporate executives paying more for a spot on the guest list than a ticket to the game itself for a chance to mingle with celebrities and athletes.

New York-based ELITE EXPERIENCES, a Skylight Entertainment Company, specializes in selling tickets and providing access to exclusive sports and entertainment events. The company has recently partnered with MAXIM just in time for the Super Bowl, meaning ELITE EXPERIENCES is the only place you can buy a ticket and earn a spot on the exclusive guest list for MAXIM's Salute to Heroes Tailgate Party.
TicketNews recently had the chance to talk with Robert Tuchman, the president of ELITE EXPERIENCES, to learn more about his unique company and to talk about how tickets to sporting event parties have become some of the most sought after tickets on the market.
[Editor's Note: Questions asked by TicketNews are in bold, with Tuchman's response following]
Have you seen a dramatic increase over the years in the popularity of hospitality events, such as the MAXIM Super Bowl party?
Robert Tuchman: This year will be the heaviest party scene since at least 2006 before the economy fell off a cliff. It seems like every party that took a couple of years off is coming back and there are new parties that have entered the mix in a big way. The MAXIM Party, which we are the official supplier of, has always happened through the good and bad cycles. This year it is going to be unreal with what we are creating for Indianapolis. MAXIM has lined up an incredible music act and the celebrity list is deep since the Giants are playing, which is bringing in a lot of New York celebs. In addition, as the hospitality scene has grown back into form, we decided there was a lot of room still left to play in for day of pre game tailgates. That is why we created the MAXIM's Salute To Heroes Tailgate this year. This is a tailgate taking place right outside the Stadium on game day. It will be hosted by Tony Siragusa, April Rose and we will recognize Medal of Honor winner Dakota Meyer. The celebrity list on this event is vast. We are almost completely sold out of this event and it's still a week prior to the event, which is unusual for a Super Bowl party.
How has the promotional events side of popular sporting events, such as the Super Bowl, changed over the past 15 years?
RT: Well, with technology and so much taking our attention away from traditional mediums, the Super Bowl is still the one event where you know you are going to capture the full attention of millions of people. I really believe many brands recognize this and many then determine to spend a lot of their advertising/promotional budgets on this one event. They will advertise with commercials and leverage those ads with events at the Super Bowl.
Considering the typical demographic of attendees of these events, has the economic downturn had any effect on ticket sales?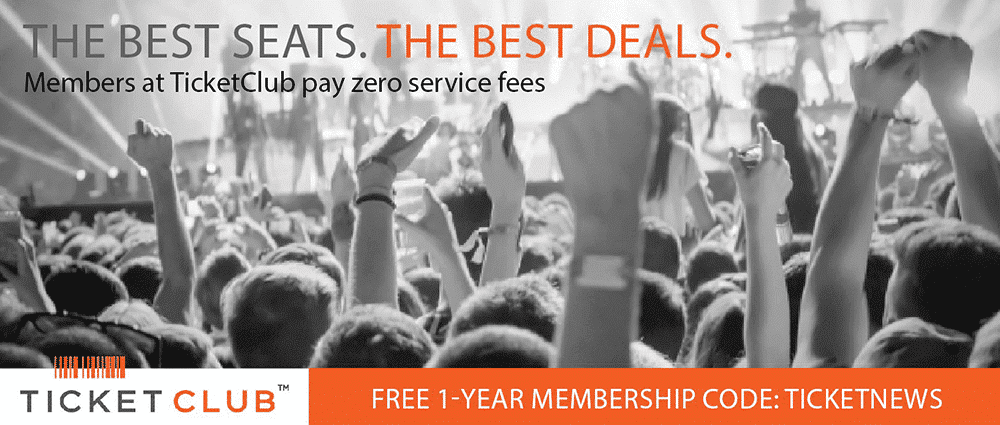 RT: Well, definitely not this year so far. This might have had more to do with the Giants getting into the game as opposed to the Niners getting in. I am shocked that even with all the economic issues in New York with layoffs on Wall Street many people are willing to spend a ton to still see this game. It's interesting but of all events, Super Bowl has really never seen a decrease in ticket prices over the past ten years.
Why do you suppose the Super Bowl has not been affected by the economy and has consistently sold tickets?
RT: I think the mix of teams that have gotten in during the bad economic years helped a lot. Having the Steelers in the game a couple times with their huge fan base has helped. Giants in 2008, etc.
What does it mean for ELITE EXPERIENCES to have control over the ticket inventory?
RT: Well it's important especially with an event like the MAXIM party because these events are so popular and anyone can say they have these passes and sell them on their site. If they are not getting them from us, they run the risk of not getting in this year for sure. We came in and changed how it works this year to insure it is streamlined and organized. We don't really sell tickets to these events; we more sell guest list spots. These events are exclusive functions and to be able to offer these guest list passes to our clients is a great means of doing business.
How has your relationship with MAXIM helped to sell tickets to promotional events?
RT: MAXIM is one of many great relationships that we have at Elitexp.com that has helped us to get our name out there. I have been in the business for a long time with TSE Sports and Entertainment and then after I sold that business, I stayed on board for another five years before starting this venture earlier this year. I remember 12 or 13 years ago, going to Playboy and begging them to throw a party at Super Bowl in Atlanta. They did and we had crazy interest which started this whole thing. The funny thing was the party was pretty bad in comparison to what MAXIM and Playboy are doing these days but it started this whole trend for the Super Bowl to become more than just a game.
How do you promote such events as the MAXIM party?
RT: We partner with a lot of great media companies like ESPN and Comcast Spotlight. We also work with a lot of the travel hospitality companies.
With increased popularity of social media marketing among the ticketing industry, what role has social media played at ELITE EXPERIENCES?
RT: Incredible, we have been really doing well with buzz being created around our unique events. Word travels fast these days!
What do you see in the future for ELITE EXPERIENCES, Elitexp.com, and the growth of the MAXIM Super Bowl party and similar events?
RT: Well last year I went to the CEO of MAXIM with the idea of a party at the Masters and a party at the Derby. We put them together in a month and for the first year the parties did well and we tested them out. I hawked that one pretty hard to get it going. This year we are blowing both of those parties up on a much bigger scale. They should be very good. I am excited to start selling those right after the Super Bowl!
MAXIM's Salute to Heroes Tailgate Party will take place prior to the big game from 12pm to 4pm directly across the street from Lucas Oil Field. ELITE EXPERIENCES is calling the event "the most exciting tailgate party of the year." Tickets to the event are $600 per person and can be purchased from Elitexp.com.
Last Updated on January 30, 2012 by By Kristina LaFountain