In a prime example of why venues, promoters and primary ticket companies are fighting hard against efforts to increase transparency in the ticket sales process, BBC officials are being slammed for giving away hundreds of premium tickets to the Wimbledon tennis tournament to high-ranking officials and celebrities.
Corporate executives, celebrities, and politicians were all beneficiaries of the holdbacks, according to the Daily Mail. Over 400 tickets in total were held back and distributed to friends and business partners of the state television broadcaster, while thousands of fans waited in sweltering heat for a chance to buy what remained.
A BBC spokesman said: 'As is standard practice, the BBC uses some of its complimentary tickets for business purposes – at no cost to the licence-fee payer.

'They are given to partners with whom BBC Sport works, as an opportunity to discuss further business, and to demonstrate first-hand one of the biggest event BBC Sport delivers.'
The All-England Lawn and Tennis Club – where Wimbledon has been held for generations – was also giving away premium tickets to friends in high places. Tory MP and Speaker of the House of Commons John Bercow received passes to the Royal Box for one of the days of action – a value of nearly £9,000 (around $11,500) from the venue.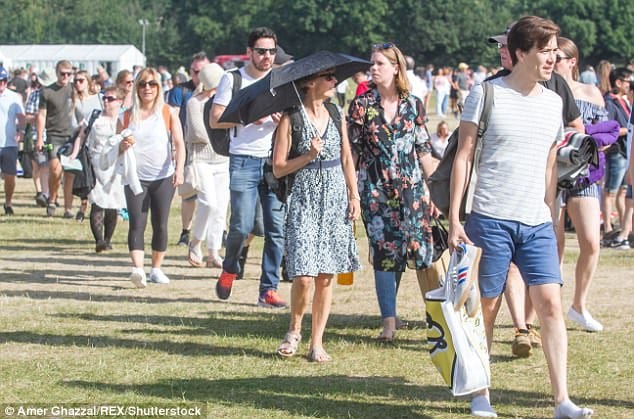 It's remarkably common for holdbacks to take up a huge percentage of tickets available for any event. A report by New York Attorney General Eric Schneiderman found that as much as 90% of tickets can be held back from general sale for various interests. This report out of Wimbledon is only unique because those benefiting from the holdbacks are actually being called out for it.
Here in the U.S., heavy lobbying efforts are underway to continue keeping holdbacks like this in the dark from consumers, who often blame secondary ticket markets for scarcity of access to their favorite performers.
Last Updated on August 27, 2017