After Mayor Rahm Emanuel announced his plan to increase the city's amusement tax on concerts at large venues, Chicago's professional sports teams and venues got...
After Mayor Rahm Emanuel announced his plan to increase the city's amusement tax on concerts at large venues, Chicago's professional sports teams and venues got together to declare their strong opposition.
Along with a tax raise on 911 phone calls and ride-sharing services, the mayor wants to eliminate the amusement tax for venues under 1,499 seats but almost double it for venues with a capacity exceeding 1,500. This would include the United Center- home of the Blackhawks and the Bulls, Guaranteed Rate Field- home of the White Sox- and the Bears' Soldier Field.
All fours teams, as well as United Center, released near-identical statements condemning an increased amusement tax.
As you may know, the current amusement tax on tickets to sporting events in Chicago is at 12% – already one of the highest in the United States. Meanwhile, the amusement tax for concerts, still high by national standards, is taxed at a lower rate, currently at 6.5%. However, if our politicians get their way, that will all change.

Late last week, city officials announced a proposal to raise the tax on concert tickets to 10.5% – an increase of 80% – which would make Chicago concert ticket taxes among the highest in the United States as well.

Chicago stands alone for many reasons that we can be proud of – but having the highest amusement taxes for fans attending sports and concerts in the United States should not be one of them.
Each letter goes on to argue the repercussions of a higher amusement tax; in addition to costing Chicagoans more money, the city could potentially lose out on big-name performers and shows unwilling to shell out the higher fee.
"As the shows leave, so do the dollars that flow through restaurants, cabs and hotels on any given show night. And despite what our political leaders believe, the losses will far surpass any gains a tax increase was intended to garner," the collective statement assures.
In an email to the Chicago Sun Times, Cubs spokesperson Julian Green reiterates: "World class entertainers like Billy Joel and Lady Gaga who perform at Wrigley Field have their choice of venues and the new proposal puts Chicago venues at a disadvantage compared to locations outside the city which can attract talent with lesser taxes. When these artists choose to go elsewhere, Chicago loses."
The Cubs, Bears, Bulls and Blackhawks are currently among the highest payers of the city's standing amusement tax. Though the plan doesn't affect sporting events, these teams' home venues often host the city's larger events that would suffer from the increase.
"Under the current law, a game held at one of the stadiums on a Monday is taxed at 9 percent, while a concert held at the same stadium on a Tuesday is taxed at 5 percent," Emanuel spokesperson Adam Collins said. "That doesn't really make sense, and this proposal would ensure that ticketed events at the stadiums are all taxed at the exact same rate."
According to the mayor's office, the city figures to net $15.8 million in revenue from the adjustment.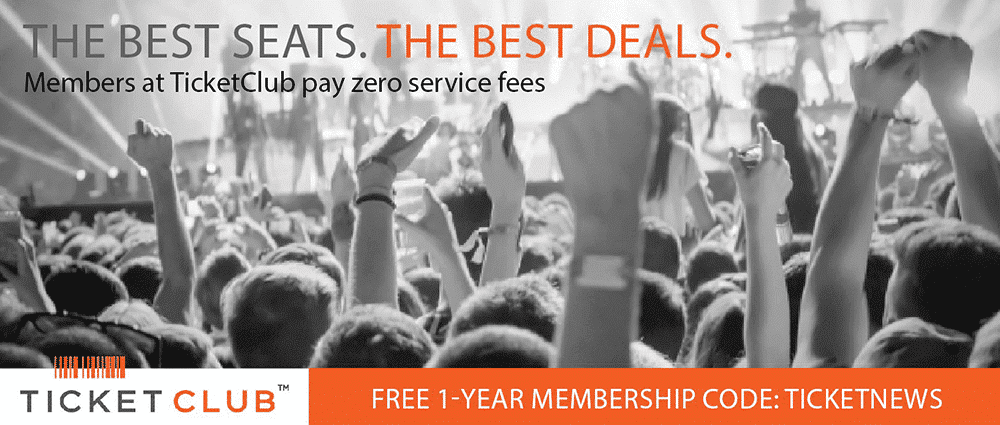 United Center and the White Sox, Bears, Bulls, and Blackhawks letter ends with the following:
We strongly oppose this measure and will do everything we can to convey that message to city leaders. Be assured that we are working with fellow teams to oppose not only this increase that would affect music fans, but any other increase that would impact our sports fans.

As the process moves forward, we will keep you up to date on what you can do to make your voice heard. Thank you for your continued support.
Last Updated on October 18, 2017 by Katie Gainer