Brooklyn, New York – October 11, 2017- Do you remember what it was like to buy a face value ticket for your favorite show...
Brooklyn, New York – October 11, 2017- Do you remember what it was like to buy a face value ticket for your favorite show or event? Fans who use Twickets do.
Europe's leading face value resale ticketing platform, Twickets, officially launches in the U.S. today via www.twickets.live, enabling genuine fans to securely trade tickets at no more than face value for concerts and live events throughout the country.
Twickets has received overwhelming support thus far from some of the biggest names in music, including Adele, Ed Sheeran, Mumford & Sons, Queen, and The XX. The platform launches today in the U.S. in partnership with artists such as Niall Horan, Pixies, PVRIS, and Wilco, with more names to be announced soon.
Since its launch, Twickets users have saved other fans on the platform over $20 million in inflated prices and fees for event tickets.
The platform is helping to reshape the ticketing landscape by allowing artists to ensure face-value resale, while enabling their fans the opportunity to connect directly to help each other out.
Twickets has shown that most fans are inclined to sell tickets they can't use at face value to other genuine fans, rather than trading them for hugely inflated prices (and fees) on the secondary ticketing market – a market that is dominated by brokers who are increasingly pricing real fans out of seeing their favorite artists and shows.
"We started Twickets to provide an alternative for true fans who genuinely couldn't make a show, ensuring another fan attended in their place," says Twickets founder and entrepreneur Richard Davies. "This is something our team truly believes in, and this belief has been well received thus far in the U.K. and, most recently, in Australia. We are excited to bring Twickets to the U.S., and we look forward to its growth and expansion in one of the world's biggest live-event markets."
"The U.K. and the U.S. have a lot in common when it comes to the secondary ticket market," says Ant Cauchi, U.S. Head of Twickets. "Being able to see your favorite artist or show at the original price set is not often an option for most fans nowadays, and our launch in the U.S. is a major step towards ensuring fans everywhere can see the artists they love at a fair price."
Twickets first launched in the U.K. in February 2015 as an alternative to secondary ticket sites that price genuine fans out of attending events, and ultimately harming the live industry. It has received massive success thus far with over 500,000 users, and counting. Earlier this year, the platform expanded to Australia.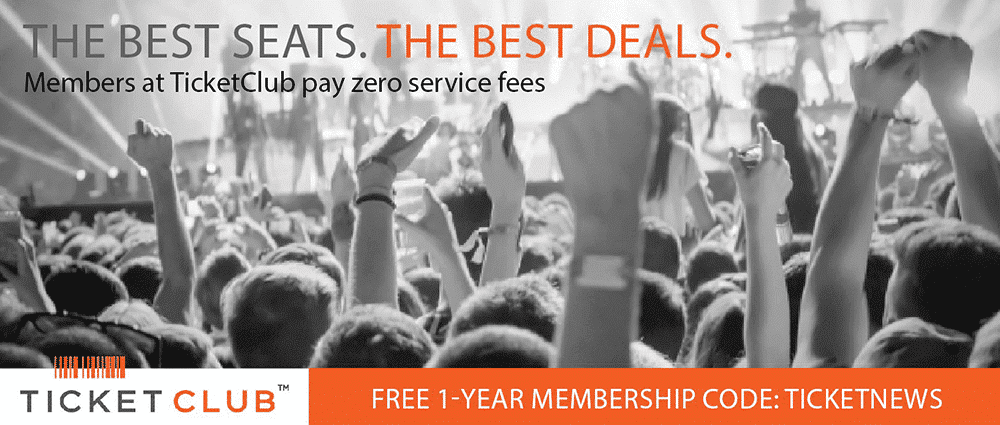 Visit www.twickets.live to buy and sell tickets, and set up alerts to be notified as soon as specific tickets become available. Users are fully protected by Twickets with a guarantee against fraud and overpricing.
Watch how Twickets works here: https://youtu.be/naXBVfIjtEU
About Twickets
Twickets is a ticketing platform that enables fans and event organizers to trade tickets at face value for concerts, festivals, and sport, theater & arts events.
Twickets fully protects its users with a guarantee against mis-selling and charges a fair booking fee, in line with those of primary sites. Despite no marketing to date, over 500,000 UK users have downloaded the Twickets app, registered on the website or followed Twickets on social media.
Last year, Twickets launched an equity crowdfunding campaign which far exceeded its $1 million target, closing the round with over $2 million. It saw support from almost 900 investors including industry figures Marcus Russell and Alec McKinlay (Ignition Management), Chris Wright (Chrysalis Records' co-founder), Ian McAndrew (Arctic Monkeys, Royal Blood), and Tony Wadsworth (ex Chairman of EMI Records), Closer Artists (James Bay, George Ezra), Modest Management (One Direction, Niall Horan, Little Mix), Steve Parish (Chairman and co-owner of Crystal Palace FC), and world No. 1 Tennis player Andy Murray.
Earlier this year, the platform expanded to Australia as Ed Sheeran's official resale partner, and has quickly experienced growth and support down under. In addition to partnering with additional artists such as Stormzy, Midnight Oil and Muse, Twickets has teamed up with Frontier Touring – the largest independent promoter in New Zealand and Australia – Handsome Tours, and UNIFY Gathering festival.
Follow Twickets:
Twitter | Facebook | Instagram
For more information on Twickets, 
please contact BT PR at 646-405-7010
Barb Dehgan | [email protected]
Stefanie Nester | [email protected]
Benny Tarantini | [email protected]
Last Updated on October 11, 2017 by Katie Gainer