While Ticketmaster provides a leading voice in opposition to what they characterize as "deceptive practices" in the secondary ticketing marketplace, a consumer complaint in...
While Ticketmaster provides a leading voice in opposition to what they characterize as "deceptive practices" in the secondary ticketing marketplace, a consumer complaint in New York makes it clear that Ticketmaster may be guilty of a little deception itself, particularly as it pertains to its own operation within that secondary marketplace.
In a search for tickets to the U.S. Open in 2016, a consumer in New York made a purchase after coming to the following link – which was included in its complaint to the New York State Office of the Attorney General. The customer saw three ads that topped their search: the first, Ticketmaster's  own ticket resale site; the second, Ticketmaster; the third, a different resale website.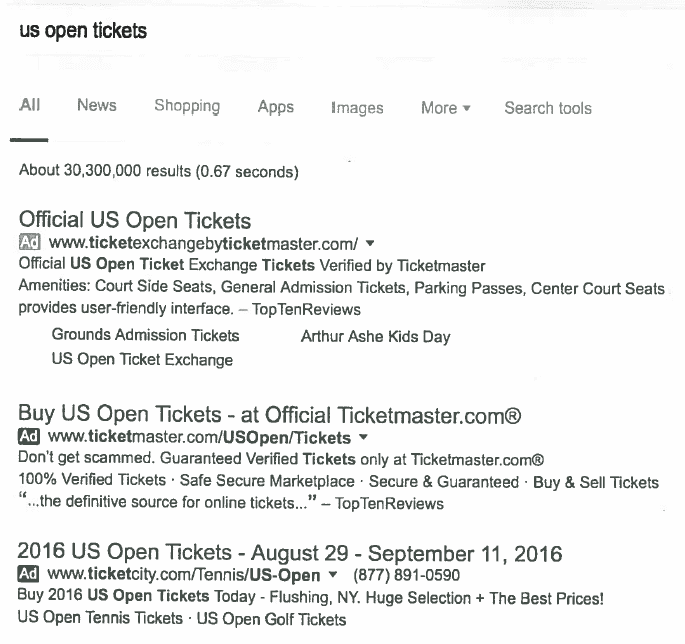 The customer clicked the first result: Ticket Exchange by Ticketmaster, the ticketer's "official fan-to-fan marketplace" for sporting events. Assuming Ticketmaster meant official, and official meant primary, the customer spent over $2,700 plus almost $500 in fees for a total of $3,223.04 for 12 tickets.
When the customer went to print their tickets, they immediately noticed the price on each ticket read $140. Excluding fees, they had just spent $2,752 on $1,680 worth of inventory from the resale site of the primary ticketer, as directed by the primary ticketer, when face value inventory was still available.
Why? Ticketmaster had already been paid that $1,680 once. Now, they'd be profit on the same product a second time through a fraction of the upcharge. Win-win-lose: Ticketmaster, Ticketmaster, customer.

The customer immediately called Ticketmaster to request a refund of the difference, but was told the original ticket holder had already been paid and therefore they could not issue a refund.
Where the issue gets even messier is that Ticketmaster and others have commonly trashed the very practice of pushing resale platforms to the top of search results using pay-per-click advertising methods. Detractors of the practice claim that customers are deceived by such practices, claiming that they dupe customers into believing them to be an "official" seller, only to charge big markups. Those sites, just like Ticketmaster's resale platform above, are legally required to disclose that they are third party resellers of tickets, and that prices may be above or below face value.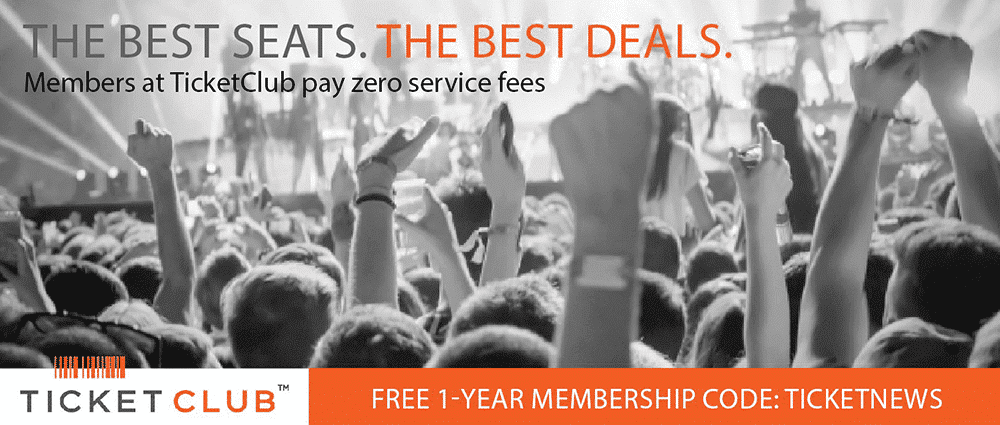 When it looks to paint other businesses doing the same in a negative light, Ticketmaster has no issue with calling resale marketing practices deceptive. But at least in this instance, it's fairly clear that it has no issue with profiting from the exact same practices in its own operations.
Below is the full consumer complaint filed to the New York State Attorney General Consumer Frauds Bureau by an anonymous complainant on September 20, 2016.
On August 13th, 2016 and August 23rd, 2016, respectively, I purchased tickets online through Ticketmaster to the US Open at Arthur Ashe Stadium in Flushing, NY. The date of the tennis match was August 29th, 2016. When I printed the e-tickets online, the face value printed on the ticket was far below what I had paid on Ticketmaster's website, much to my surprise. When I called to request a refund of the difference, I was told that the sale was final and I could not return or exchange my tickets. There was well enough time for Ticketmaster to issue me a refund and attempt to resell these tickets. Meanwhile, tickets were still available online for face value through the US Open website. I allege that Ticketmaster, in collusion with Google, promoted their aftermarket ticket website via Google's web search in an unfair and predatory practice. Furthermore, there was no indication that the ticketexchangebyticketmaster.com domain was actually a market for ticket reselling at above face value. I alert you to this practice in hopes that you will take immediate action to ensure fair sales practices for events in your state.
Last Updated on November 3, 2017 by Katie Gainer