On Location Experiences – a hospitality and experience provider primarily focused on the NFL Super Bowl and partially owned by NFL owners – purchased...
On Location Experiences – a hospitality and experience provider primarily focused on the NFL Super Bowl and partially owned by NFL owners – purchased secondary ticket provider PrimeSport from the Carlysle Group, according to reporting by Darren Rovell at ESPN.
The purchase, which occurred earlier this week for an undisclosed sum, allows On Location – the official hospitality partner of the NFL (which uses the URL NFLOnLocation.com for its business) to control a large percentage of the Super Bowl ticketing and ancillary revenue via concerts and other events surrounding the massive event.
Boasting "unprecedented access" to things like pre-event concerts, tailgate parties, pop-up nightclubs, and even on-field access to the Super Bowl itself, On Location Experiences appears to have its eyes on a monopolization of the entire event. A source quoted by Rovell says the combination of On Location and PrimeSport will bring in revenue exceeding $550 million this year.
PrimeSport's acquisition will also also allow OnLocation to push into other hospitality environments for marquee events. The company has inventory surrounding The Masters golf tournament in Georgia, The US Open tennis tournament in New York, and the NCAA tournament. Last year, On Location paid the NFL $55 million for the right to purchase 5,000 Super Bowl tickets per year for the next decade. Purchasing PrimeSport gives the company an even more formidable share of the market.
"PrimeSport was the biggest shark in the water," On Location CEO John Collins told Rovell. "They have the inventory to the best events. As rights holders, we know what it takes to create a better experience. Together, we are a formidable pairing."
For the 2018 event in Minnesota, OnLocation touts an "unparalleled experience."
We are your official pass to the ultimate Super Bowl 52 experience. Come with your guests for the entire week or just for the weekend. We offer one-stop planning for your trip with access to hotel accommodations and Super Bowl LII week events unavailable to the public.

You're invited to pre-game parties—complete with headlining bands, NFL cheerleaders and Hall of Famers. Additionally, you'll have an all-inclusive premium menu curated by four-time James Beard Award-winning TV personality, chef Andrew Zimmern.

Their top ticket package – Platinum Plus – is sold out. Platinum and below are still available, with Platinum featuring a pre-game party, field-level sideline club seats, an on-field post-game party, and access to hotel accomodations and VIP events unavailable to the public for prices starting at $13,499 per seat. Bronze seats start ta $6,299 per seat for a 300-level ticket and access to the pre-game party.
The fact that OnLocation is partially owned by NFL ownership and officially partnered with the league itself shouldn't come as any surprise. Super Bowl tickets have long been held with an iron grasp by league insiders. It only makes more legitimate an arrangement that has been in place for years: owners and league officials profit extensively from resale of tickets that only they have access to.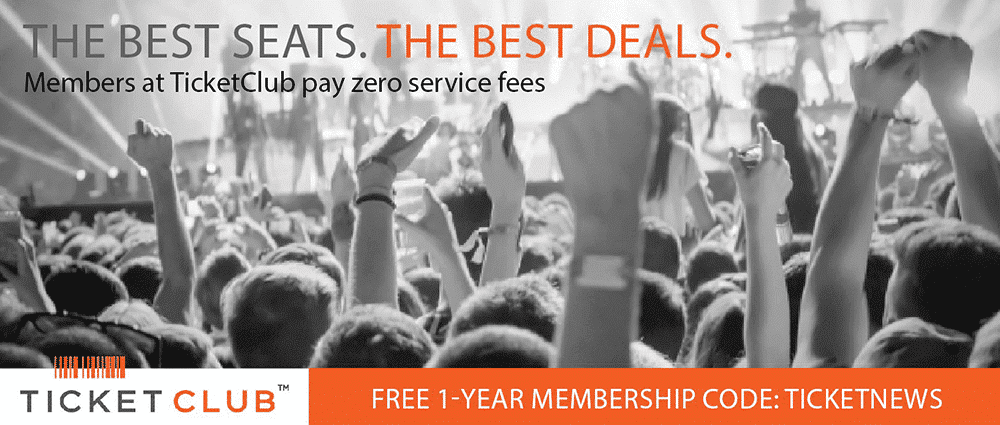 A story on USA Today from 2015 explains:
It's an exclusive club for the Super Bowl ticket market, with the league, its owners and partners all in on it. The Super Bowl tickets that go to the teams often end up with sponsors and some season-ticketholders chosen by lottery. The league also sells tickets to media members, media partners and sponsors. So there is no doubt who supplies the vast majority of tickets in the secondary market.
Later in the same story, both PrimeSport and OnLocation are discussed:
Team owners and their clubs are allowed to sell the tickets above face value — the definition of scalping — as long as they include the marked-up tickets to travel companies and ticket vendors packaged as part of a sponsorship deal.

In other words, money received above face value isn't allowed to look like blatant scalping. But it's permitted if there is some other plausible explanation for that excess value — such as including other services, products or perks from the team.

"For secondary ticket vendors with sponsorship arrangements with clubs, the deal value can exceed the face value of the included tickets, provided that such excess value must be reasonably attributable to the elements of value (excluding tickets) included in the deal," said McCarthy, who said the same rule applies for travel packages.

For example, PrimeSport, a sports travel company in Atlanta, has deals with several NFL teams to be their official travel partner, including the Seattle Seahawks, who play the New England Patriots in the Super Bowl on Sunday. The company offers travel packages to the team's games, and this week was selling dozens of Super Bowl tickets on its website, ranging from $3,600 to $9,000.

The league also has its own hospitality and event business called NFL On Location, which offered luxury Super Bowl travel packages this year that ranged from about $5,100 to $13,000, including amenities such as an open bar and hotel.
This new arrangement just takes some additional middle-men out of the process and allows the league and its ownership to consolidate its monopoly on the event, without having to bear the complaints of pricing all but the uber-wealthy out of the market directly. It seems fairly similar in spirit to the new College Football Playoff website, which is selling fans of the four NCAA semifinalists a chance to RSVP for purchase of face value tickets to the NCAA finals – for prices as high as $6,500, non-refundable if your team doesn't make it.
Last Updated on December 15, 2017 by Sean Burns