by David Wakeman, Special to TicketNews I posted a piece with predictions for the secondary ticket market in 2018, but I have more predictions…so I need...

by David Wakeman, Special to TicketNews
I posted a piece with predictions for the secondary ticket market in 2018, but I have more predictions…so I need to do a part 2.
Again, I asked people in the ticket industry…what is the biggest challenge and biggest opportunity in growing the industry in 2018.
Jared Cutler, Chief Strategy Officer at DTI Management: 
Challenge: Biggest challenge this year is probably going to be transferability of tickets – TM Presence, Flash Seats, mobile transfer (SeatGeek QR codes via their app, TM mobile app)
Opportunity: Biggest opportunity is digital ticketing integrations – i.e. NFL deal with both Ticketmaster and StubHub
Joe Rixon, Assistant AD at Seton Hall: 
Challenge: I think the biggest challenge they will face is this fan verification software/algorithms, that many primary companies are rolling out.  I think this is just the beginning, and will be used to limit access to the secondary and in-turn, if they aren't careful, make things more difficult for fans by making them jump through hoops.
Opportunity: I think these secondary companies have data on lock.  Leveraging that data is key.  It's why we work with certain brokers – because that data is GOLD!  It helps increase our leads, understand pricing trends, etc.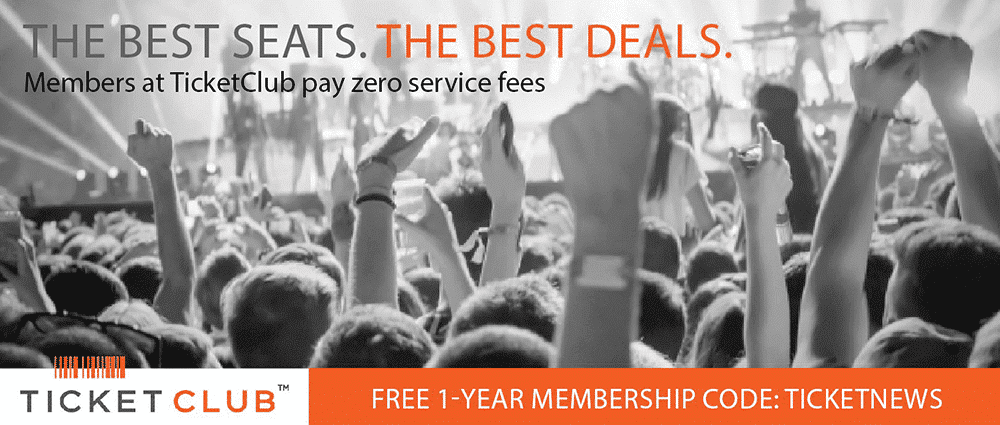 Harris Rosner, CEO of VIP Tickets:
The primary and secondary markets are becoming one Market-how do you bring value to the food (pun intended)chain.
Scott Spencer, Suite Experience Group CEO: 
Challenge: Smaller companies in the secondary market will continue to feel pressure as the primary market continues to push for a greater share of secondary revenue through alignment with consolidators (e.g., DTI, TicketGalaxy, Dynasty) and online marketplaces (e.g., StubHub, SeatGeek).
Opportunity: In the race for efficiency afforded by online marketplaces, a void has developed at the high-end of the secondary ticket market. With most providers, it's hard to talk to a true expert on the phone who can answer more than very basic questions. Is food and beverage included in the price of the club seat?  Will this parking pass work for a 19 foot van?  Where in the stadium are the acoustics best for this concert?  As nearly all players compete on price, perhaps there is an opening at the high end of the ticket market to compete on customer service?
Tom Patania, President/CEO of Select-A-Ticket:
To answer your question what's the biggest challenge facing the secondary market in 2018 and where do I see the greatest opportunity for growth. That depends on what part of the secondary market you're in.
If you were on the retail side or a marketplace margins continue to shrink and it becomes a challenge to offset your operating cost.
If you're on the consolidation Side it's finding the right partners in the right deals there is a lot of bad deals out there that consolidators a losing money on.
Sandy Khaund, Founder/CEO of Upgraded: 
Top Challenge:  With so many options and large overlap in inventory, how can marketplaces differentiate. Also, how can resellers establish a brand when they are often masked by the marketplaces?
Top Opportunity: Value add beyond simply being a destination to find tickets. Most businesses compete on price or on quality. Competing on price can eventually be a dangerous game, but competing on quality (via value added features) can maintain healthy margins and create new revenue streams. Trustworthy tickets, loyalty programs, stronger relationships that go beyond the time of purchase, etc. The opportunities on where to add value are endless…
Ignacio Cubero, Co-Founder of Eventellect: 
The biggest challenge and opportunity lie in how marketplaces and resellers react to the the death of the PDF.
When the bar code is killed, how will the secondary react?
Is this going to drive more sales to the primary market or will the marketplaces react and adapt their technology/customer experience?
Cornel Lazar, Marketing Director at Vibe Tickets: 
Challenge: As a startup, almost anything can present itself as a challenge to us, but we're in a good position, and we're ready for the ride. Transparency, security, and being truly fan-first sits at the heart of everything Vibe Tickets is striving for, and these values will remain as our main points of reference in an industry that can sometimes be murky. 
If I were to drill down, GDPR and Programmatic are hot topics as Vibe transforms into a data-driven operation aiming to connect fans. 
Logistical issues such as ticket fulfillment, late primary dispatch, and an increase in mobile ticketing remain welcome challenges. Buying or selling tickets is part of the wider consumer experience around live events, but as it stands, buying tickets can be a painful experience when it should be secure, simple, and fun. 
The number one opportunity to facilitate change is putting the hands that feed the industry into the driving seat. In other words, the fan needs to become the disrupter. Consumer education therefore presents itself as an one of several opportunities, and Vibe wants to be part of that conversation. 
Opportunity: Vibe's mantra, "We're not a ticketing company but a social marketplace that wants to connect fans", may sound like an oxymoron at first, but it in fact allows Vibe to operate in a way that is free from industry constraints. 
As a company, Vibe Tickets is in the middle of a digital and operational transformation. This transformation will pave the way to our vision of a people-powered fan community. 
We are not in the business of fighting the industry. Our focus is firmly fixed on building a strong alternative to existing models, and we have a hand-stretched out ready to partner with anyone who shares our approach towards being transparent and fan-first.
Dominic Laico, Co-Founder and CEO of AutoProcessor: The biggest challenge in 2018 and beyond is reengaging disenfranchised fans.  As it stands today people have many choices when it comes to spending their money on entertainment, and the value of purchasing a ticket for anything other than extremely high demand events has diminished significantly.  The opportunity for success lies within solving for this challenge.
Dave Wakeman is a branding and strategy expert who often opines about the ticketing world on his website and twitter. If you like this stuff and the stuff he usually posts, he does a Sunday email that talks all about value, connection, and humans. You can get that for free by sending him an email at [email protected]
Last Updated on December 11, 2017 by Sean Burns