Since One Direction split in 2016, fans have been awaiting a reunion, and when Ticketmaster accidentally listed a tour date for the group in...
Since One Direction split in 2016, fans have been awaiting a reunion, and when Ticketmaster accidentally listed a tour date for the group in 2020, fans could not contain their excitement.
One Direction absolutely took over the music industry with their debut in 2010, after competing on UK's music competition show X Factor. They became the first boy-band to sell-out stadiums and create a cult-following fanbase since The Beatles. Over their short span, the group – consisting of Harry Styles, Niall Horan, Liam Payne, Louis Tomlinson, and Zayn Malik – released five studio albums.
However, in 2014, the band announced that they would embark on an extended hiatus to focus on solo projects. While this crushed the fan base, Styles explained that he didn't want to "exhaust" their fans and the members "thought too much of the group than to let that happen."

"I love the band, and would never rule out anything in the future," he told Rolling Stone in 2017.  "The band changed my life, gave me everything."
One Direction and their fan base, known as "Directioners," have been pretty quiet – until this past Sunday. Just before the band's eight year anniversary, one fan tweeted that Ticketmaster had posted a concert at Australia's Etihad Stadium for December 31, 2020. The concert was titled "One Direction: On The Road Again," which was the title of their last tour.
i'm??so???confused?? i went onto ticket master (through a link for some reason it's not on when you go on the website) and went onto the 'Eithad Stadium' if you scroll down to dec 31 it says there is a one direction tour: on the road again 2020??? is this like someone joking or- pic.twitter.com/fiYYIK8zix

— ally? (@stylessoftie) July 22, 2018
Additionally, this photo began to circulate online.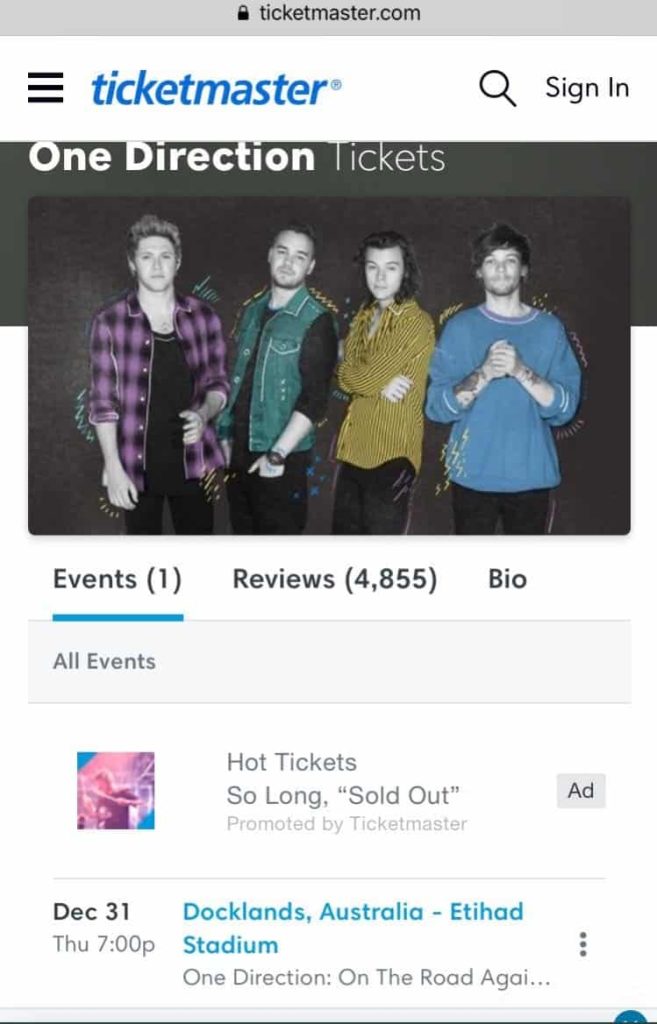 However, when a fan asked the venue if the scheduled show was real, Etihad Stadium answered, denying any knowledge of the picture.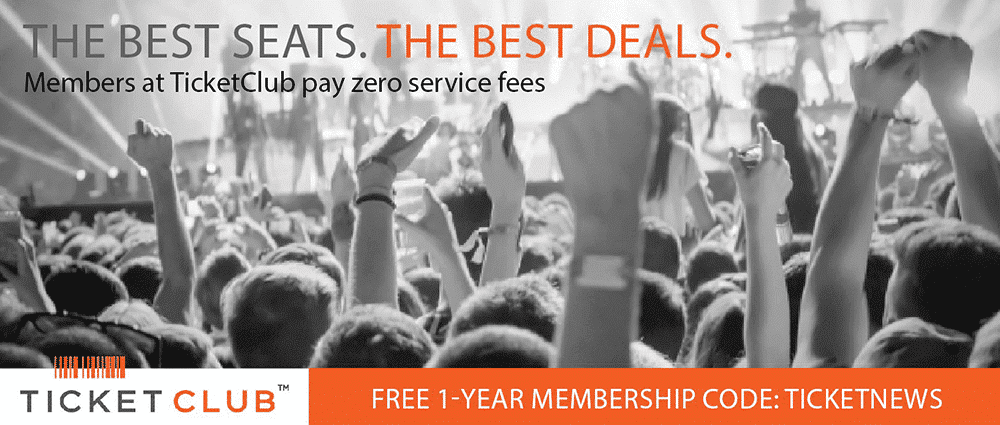 Hi There, We do not have this event scheduled at our stadium. The image which is circulating appears to be fake.

— Etihad Stadium (@EtihadStadiumAU) July 23, 2018
Although the link has vanished and there is no longer a show date, fans are wondering if this was a marketing scheme to get Directioners ready for an upcoming gig. A few months ago, another Ticketmaster "mistake" sent fans into a frenzy. Beyonce and Jay-Z's joint tour was announced and then immediately retracted. While it may have been an accident, it also could have been a marketing scheme to get fans talking about the tour. Mistake or not, the official On The Run II tour was announced a few weeks later.
So, could One Direction be plotting a marketing scheme as well? Leading up to the fake show announcement, the band's Twitter page began tweeting song lyrics which one fan suggested could be a setlist for a future show. Another fan said that maybe the show date in Australia wasn't actually the start of a tour, but possibly the day the band comes back together.
THEORY
What if this isn't actually a tour date/start of a tour?? What if it's the day the band comes back together?? It would make sense because even Liam said he'd put all his money on one direction getting back together after 2020?? pic.twitter.com/CwNzgZdNAY

— El | 8 years? (@elzgrande) July 22, 2018
Either way, fans are patiently awaiting a tour and are ready to do anything they can to see the boys in concert again – proving that the fandom is not dead.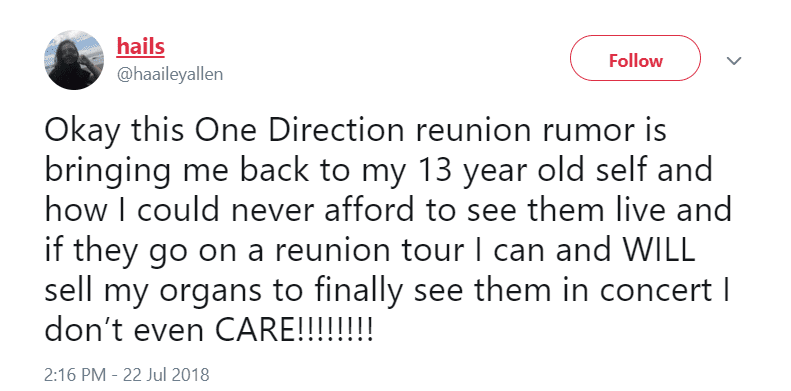 Last May, Horan suggested to The Sun that a reunion is "a conversation we haven't had and I'm sure the fans would love it and it would be great." Additionally, Payne told the Daily Star in June that "hopefully one day soon, we get back together and have another great time of it." However, it is unlikely that Malik will return to the band, since his departure in 2015 ended on a sour note, telling Dazed that he's "free at last."
For now, fans will have to be on the lookout, as anything is possible.
Last Updated on July 24, 2018 by Olivia Perreault