A group of former Stubhub and Ticketbis employees have teamed up to form Tracer, a new high-tech solution they say will beat ticket scalpers/touts,...
A group of former Stubhub and Ticketbis employees have teamed up to form Tracer, a new high-tech solution they say will beat ticket scalpers/touts, in hopes to shake up the ticketing industry.
Carmen Navarro, Tracer head of business development, explained that the company wanted to make ticketing "fairer and more transparent."
"We strongly believe that buying tickets should be a completely transparent process not just for fans but artists too – both victims of a highly abusive resale market," she said.

By using blockchain technology, artists can set rules for each ticket they own and have the ability to define whether a ticket can be resold or not, and can chose the price. This process happens on a blockchain so no action can be altered, even though several parties are involved in the same transaction. Additionally, this process applies to both primary and secondary platforms, meaning everyone is forced to follow the same rules.
In an interview with Ticket News, Tracer CEO Jorge Díaz explained that his goal for Tracer is to create a way for artists and promoters to have control over their tickets. He thinks there should be a way for both artists and promoters to participate in the secondary industry by having transparencies of the transactions that are happening on the secondary market.
Originally, Díaz worked as Vice President for the company Ticketbis. However, when StubHub bought out the company, he quit and began his journey with Tracer. He described the secondary industry as a "lucrative business." Bands aren't the people selling tickets, "we all know it's professional sellers," he noted. He said that while there is a lot of money in this industry, there's also a lot of inefficiency.
"I don't believe that the secondary market companies are trying to fix that," Díaz explained. "They're only trying to leverage the inefficiency of the industry. We think we can distribute that money – 12 billion dollars that people are spending on secondary tickets every year – we can distribute that more efficiently, which is going to be less money, less costs for the fans, more money for the artists."
"I think it's time for a change. It's time to change the distribution of power in the industry."
When Díaz worked with Ticketbis, he saw that the business model was possible because no one could block brokers or professional sellers from reselling tickets, but technologies like blockchain can do exactly that. For six years, he wondered how the business model was going to end, but when he learned about blockchain, he "knew that was going to be the way the secondary industry would change forever."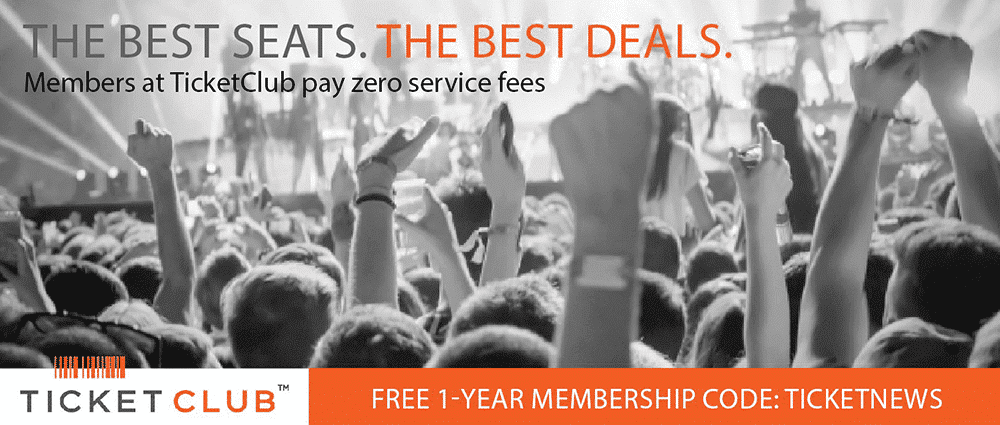 While tickets are normally distributed through PDFs by companies who don't want to share information and can not control what is happening with the tickets once it's sold, Tracer records every transaction and inserts it into the blockchain, he said. After someone resells their ticket, they have to follow the rules within the blockchain. If someone tries to sell a ticket outside the blockchain, the ownership of the ticket, which is linked to a phone number and device, will not change. Only the person who has their information stored within the blockchain will be able to access the tickets.
Díaz said that the company wants the artists and promoters to know who are buying their tickets in the first place, as well as who is selling them on the secondary market. Additionally, all operations are done in real-time.
"We are thinking of blockchain not only as a way to save money, but as a way to fix something that we believe is broken in the industry, and to take control of tickets," he said.
Although other companies are attempting to create a similar solution, Navarro said Tracer is different because they're a "real company with a real working product." Last weekend, Tracer's Smart Ticket was used at The Cambridge Club festival in Cambridge, UK. This was the first time that blockchain and a dynamic QR code was used at a major music festival. Díaz described this as a "massive achievement," since 9,000 tickets were sold through Tracer, and the entire process was "seamless." Check out the video about Tracer's Smart Tickets here.
Additionally, Tracer has been part of the Techstars Music program this year in Los Angeles. Techstars, an accelerator program created with top music companies around the world, helps to invest in the ecosystem of music.
To find out more about Tracer, visit their website.
Last Updated on July 12, 2018 by Sean Burns