At major, live events, there are always seats left unfilled, causing fans to speculate and venues to become frustrated. But what if there was...
At major, live events, there are always seats left unfilled, causing fans to speculate and venues to become frustrated. But what if there was a way to prevent this from happening, and give some sort of control back to venues and ticketing platforms?
Earlier this year, FIFA launched an investigation over the masses of empty seats at the 2018 World Cup. Nearly 5,000 seats went unfilled, and because of the broken non-refundable ticket policy in place at most live events, this problem will continue. However, insurtech companies are beginning to tackle this issue, in hopes to avoid another disaster like what happened at the World Cup.
TicketGuardian is an insurtech company that was built to give venues, leagues, and ticketing platforms control back. In an interview with Ticket News, TicketGuardian founder Bryan Derbyshire explained that his company would allow these platforms to utilize real-time data and have control over inventory and revenue opportunities.
"We see the experience for the actual fan or the attendee really starts the day they buy the ticket, not just the day they walk in the door or through the gate," Derbyshire said. "We want to make sure that we are helping or giving these brands the opportunity to utilize that control all the way through."
The company has focused on Fanshield, Regshield, and Full Attendee as new consumer-facing products that "give policy owners better coverage for both ticketed live events and registered events."
With one of these products in place, he said fans would be able to have "peace of mind" if they can't attend the event they paid for.  The platform would be able to have inventory control, or participate in fan engagement by moving a buyer from a higher section to a lower section in an arena. Additionally, it allows the platform to give away last minute tickets to local teams, or fans who can't afford a ticket. This applies to organizations like Vet Tix – where veterans are offered free tickets to an event.
"Things happen, and the industry has been non-refundable since…forever," Derbyshire noted. "We're used to buying online and having an option. We think this industry should also have an option and give that open door policy back to the consumer."
Derbyshire explained that this change in the industry is necessary, and he doesn't think it hasn't shifted yet because of a lack of desire in the industry. Instead, he believes that it has to do with the lack of technology to connect the dots between the reality of the industry and the solution. In terms of "bridging that gap from a data perspective," he says that TicketGuardian can do that.
People don't want to talk about the fact that major events sell-out in seconds and then are sold on the secondary market for extremely marked-up prices, he said. The non-refundable industry causes tickets to become invaluable when they are not resold or distributed once the buyer can no longer attend an event. Derbyshire said that just like a clothing store's refund policies, the ticketing industry should have some type of strategy in place.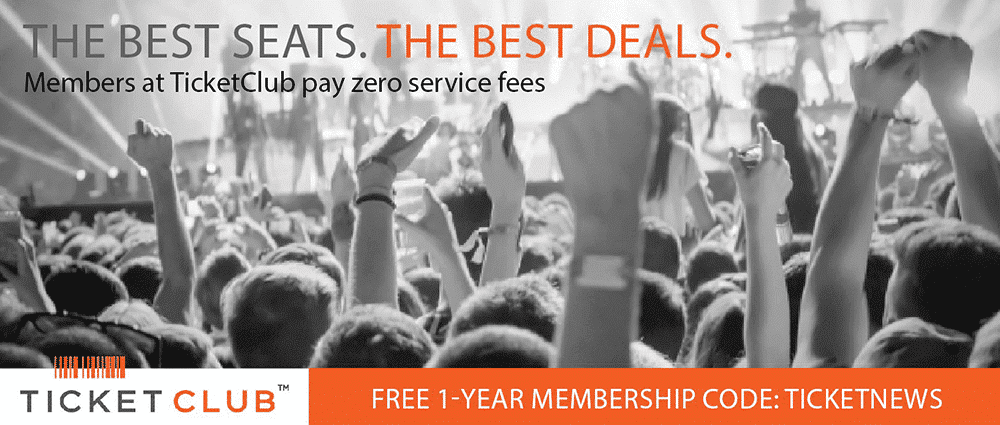 "I think people are asking for it," Derbyshire said. "The traditional e-commerce shopping has changed the way we buy, look, purchase things now and I think its time for some of these spaces to change, adapt, and listen to what their fans and attendees want."
Currently, TicketGuardian is working to grow domestically and internationally, hoping to have the majority of the market here between 12 and 18 months, with Derbyshire noting that consumers ultimately drive what the industry does. He intends to spread word about the company to all types of live event platforms, in hopes that this will one day be the norm in ticketing.
For more information about TicketGuardian, visit their website.
Last Updated on August 22, 2018 by Olivia Perreault