A representative of the National Association of Ticket Brokers has accused the Las Vegas Golden Knights of seizing tickets from fans to sell them...
A representative of the National Association of Ticket Brokers has accused the Las Vegas Golden Knights of seizing tickets from fans to sell them at inflated prices. Gary Adler, the NATB's executive director and counsel, levied the charges in a statement provided to LVSportsBiz.com following numerous stories of the team revoking season ticket memberships from fans, allegedly due to their selling outside of the team's official resale partnerships, or selling too many tickets for games they could not attend.
"While the Golden Knights are quick to imply that revoked tickets will be offered to the next local fan who promises not to resell them or fill their seats with a visiting team fan, our sources tell us that is not the truth," Adler says. "Instead many of the tickets the team is reselling at a higher price than what the original season ticketholder paid, and the team is also doing this through hidden channels so you won't necessarily see those tickets offered by the box office."
Adler also called for the team to open its records to disclose to the public what it is doing with these revoked tickets, saying that "it would be a real eye opener into how some teams, including the Golden Knights, are actively engaged in the secondary resale market." Team officials declined to respond to Adler's comments when contacted by LVSportsBiz.
For a team with a very short history, the Las Vegas Golden Knights have endured a litany of negative headlines over their ticketing operations. The team, which shocked the hockey world with its run to the Stanley Cup finals this spring in its first season, has rapidly developed a reputation for being ruthless in policing ticket resale.
The team inked a multi-year deal with StubHub as its official resale partner prior to the start of the season last year. During the playoffs, the team required season ticket holders to sign what it dubbed the "Knights Vow" which barred them from selling tickets on the secondary market. Those who opted against signing the agreement were charged a substantially higher fee for postseason tickets (which, it should be noted, is where many fans flip extra tickets to help cover the cost of their 41-game regular season investment). The team also threatened any fans who sold tickets outside of their official StubHub partnership (which they get a cut of).
Following the playoffs, the team sued StubHub, saying it was owed millions in revenue from those postseason ticket sales. And, in spite of having a specific system where season ticket holders were instructed to sell via the official marketplace, and then charging those season ticket holders extra for the right to sell playoff tickets on that marketplace, the team has since gone on to cancel the right to buy season tickets for some who used all of the approved channels for doing so – just too often.
For many, the team's actions have been cynical at best – a product of ownership gifted with rapid early success looking to squeeze every penny out of the ticketing market at the expense of its own fans. As one fan, who reached out to us but requested anonymity due to fear of reprisal, says "They got lucky. I'm sure that if the team tanked and [fans or brokers looking to sell tickets] lost thousands of dollars, they wouldn't have refunded or cancelled tickets. I invested in this team before it was even announced. And this was how I was repaid."
Mr. Adler's statement is included below, in full.
"Keep in mind that the tickets being cancelled are already purchased from the team, meaning the full price plus taxes and fees are paid. And while the Golden Knights are quick to imply that revoked tickets will be offered to the next local fan who promises not to resell them or fill their seats with a visiting team fan, our sources tell us that is not the truth. Instead many of these tickets the team is reselling at a higher price than what the original season ticketholder paid, and the team is also doing this through hidden channels so you won't necessarily see those tickets offered by the box office. If the team is making an argument for transparency, it should open its records and show the public what, exactly, is happening with these revoked tickets. It would be a real eye opener into how some teams, including the Golden Knights, are actively engaged in the secondary resale market."
Photo via Michael Miller on Wikimedia Commons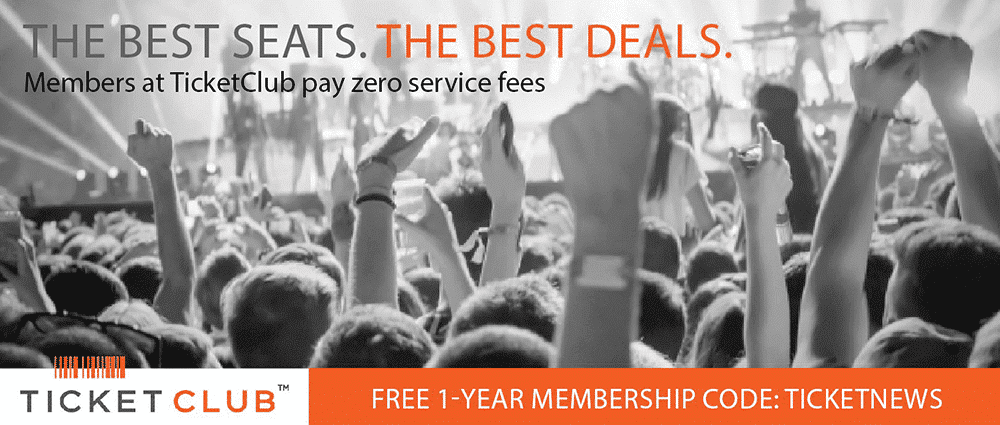 Last Updated on September 25, 2018 by Sean Burns