Ticket Evolution operates the ticketing industry's premier B2B exchange; offering cutting edge solutions, low fees and the gold standard of service.
From distribution channels that guarantee sales, to tech that gets you paid faster, our marketplace gives suppliers a leg up. Our rapidly expanding distribution network ranges from traditional marketplaces like SeatGeek, Gametime, viagogo & Ticket Monster to major travel brands, loyalty rewards platforms, corporate perks platforms and many more. We specialize in innovative distribution solutions to move broker inventory, minimize hassle and maximize return.
Additionally, brokers get the benefit to buy from our B2B marketplace with ZERO fees and a guarantee on every order.
Founded by brokers, Ticket Evolution continually strives to be the most broker-friendly platform in the industry while evolving our products and services to meet the dynamic needs of all of our clients and partners. When you buy with Ticket Evolution, you can rest assured that you are dealing at the lowest fees, and with the best fulfillment team in the industry.
Ticket Evolution will be on-hand at Ticket Summit 2019, serving as a platinum-level sponsor for the annual trade show where thought leaders in the ticketing world come together to share ideas and learn about new tools and tricks of the trade.
Registration for Ticket Summit is $799 through the Friday (June 28)- the longer you hold out, the more you'll pay. The event kicks off on Monday, July 8 and runs through Wednesday, July 10.
All-Access Passes include entry to all panel and keynote sessions during the three day event, as well as the Networking Cocktail Party scheduled for Monday evening and the Closing Gala on Wednesday. Ticket Summit 2019 will be held at the Bellagio, a AAA Five Diamond Resort & Casino.
Learn more about Ticket Evolution | Register now at TicketSummit.com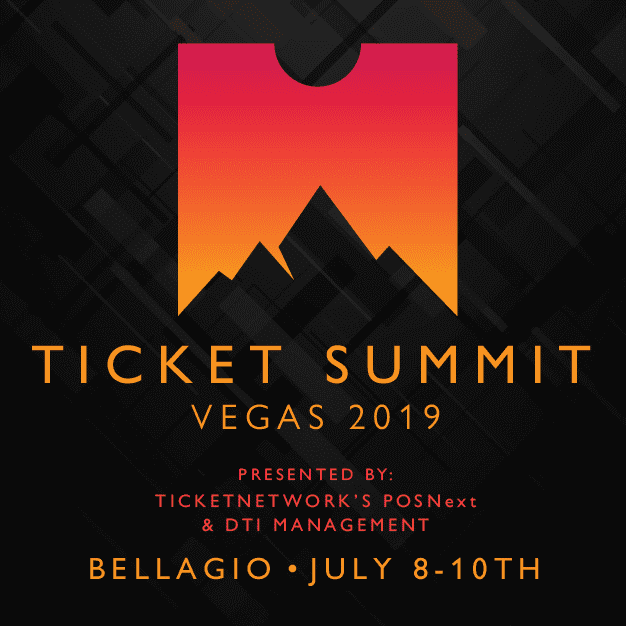 Last Updated on June 26, 2019 by Sean Burns