Comedian Louis C.K. is back for the first time since the sexual misconduct scandal that slightly derailed his career. His fans received an email...

Comedian Louis C.K. is back for the first time since the sexual misconduct scandal that slightly derailed his career.
His fans received an email over the weekend announcing his plan to go on tour nearly two years after he admitted to a series of sexual misconduct allegations, highlighted in the New York Times. In the email, titled "an update from Louis CK," he notes that his website is currently in the process of being redesigned.
"You may have noticed that louisck.com (that's my website) has been down for a while," the email read. "This is because I'm redesigning the site (I mean someone talented who I hired is)."
Then, he drops the news: "Also I am on tour doing stand up comedy around the country and planet." On his unfinished site, he noted that the live shows will consist of "sharing jokes, stories, observations, lies, non-lies, and being generally ridiculous for the benefit of a laughing audience."
The outing will visit 14 cities, including stops in Virginia, North Carolina, Illinois, and Iowa this November, followed by a handful of gigs in Israel, Italy, and Slovakia. Through late January, he's slated to appear in Ohio, Pennsylvania, and Alabama before wrapping-up on January 31 in New Orleans, Louisiana. These shows will be held at smaller arenas than what he's used to; according to his wesite, he became the first comedian to sell out Madison Square Garden three times for the same tour in 2015.
This is the 52-year-old's latest attempt to return to the stage after being dropped from HBO and Netflix during the scandal, following a 15-minute set in Greenwich Village last August. While it's been two years since the news broke, some are wondering: is it too soon? In an article by Jordan Julian in the Daily Beast, she notes that Louis C.K. didn't actually apologize to anyone during the debacle.
"He has not made an effort to reach out to his victims directly, or the formidable female comedy community in general, to seek their forgiveness, or their counsel," Jordan wrote.
His comedy isn't for everyone; he received a lot of negative attention after a since-deleted leaked audio showed C.K. joking about the victims of the Majory Stoneman Douglas High School shooting in Parkland, Florida. This may be a reason he's taking advantage of the service Yondr, which locks concertgoers' phones inside of a pouch during the show. This tactic has been used by artists like Jack White and Bruno Mars to keep attendees off of their electronic devices throughout the performance.
Visit Ticket Club to find tickets to see Louis C.K. on his comeback tour this year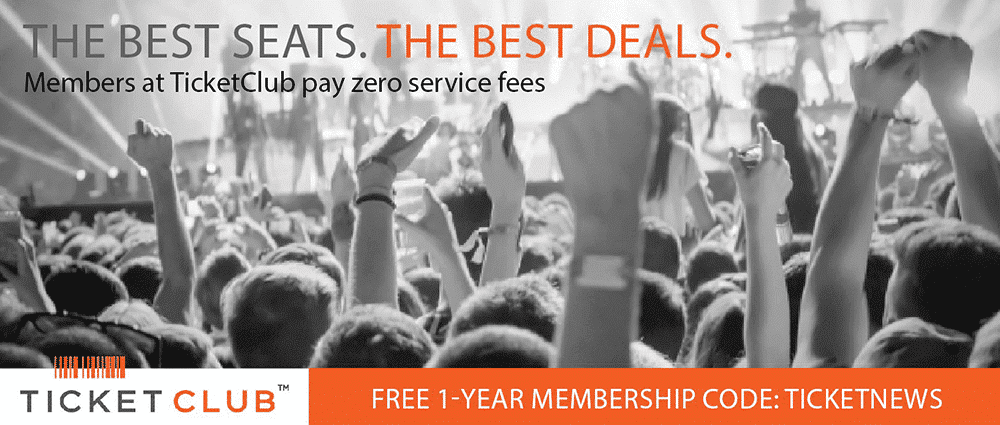 —
Photo: Louis C.K. via Flickr user Mass Communication Specialist 1st Class Daniel Hinton
Last Updated on October 29, 2019 by Olivia Perreault