Fans were certainly excited in November when Motley Crue announced it would tour again, four years after calling it quits. But that excitement seemed...
Fans were certainly excited in November when Motley Crue announced it would tour again, four years after calling it quits. But that excitement seemed to have tapered into disappointment for many, after they saw the asking prices. From the cheapest seat in the house to exclusive VIP and merchandise packages, prices are sky-high for the tour, which also features Def Leppard, Poison and Joan Jett.
"We knew it would be expensive, but WOW, is it expensive," writes metalinjection.net of the tour. Their reporting found that the least expensive seat on the entire tour was a $55 ducat at San Diego's Petco Park. That's not counting per-ticket fees that hit about 36% of the face value price, bringing the total to more than $75 for the least expensive seat on the entire tour. On several tour stops, the cheapest seat in the building is over $100 – with their research showing a $226 price tag for the least expensive seat in the house for the show at Wrigley Field.
Needless to say, fans headed to social media to share their feelings.
When you see estimated ticket prices for the Def Leppard/Poison/Motley Crue/Joan Jett Stadium Tour and realize you're just gonna have to catch Youtube vids instead… ✌🏽 pic.twitter.com/Xh3ocmR66b

— April Dalaman 🌹 (@AprilDalaman) December 13, 2019
The ticket prices for the Motley Crue / Def Leppard tour are…………a lot. pic.twitter.com/zpe46lT1jd

— James Shotwell (@jamesdshotwell) December 11, 2019
I'm 50 year old and I've saw @MotleyCrue 5 times over the years & the tickets were ALWAYS reasonablely priced. These tix are BEYOND ANY OF OUR PRICE LIMITS! THE LITTLE PEOPLE & TRUE FANS CAN'T AFFORD THESE OUTRAGEOUS PRICES! @NikkiSixx what's up with these ticket prices?

— 🎶__JeNeNe__🎶 (@jenene_baxter) December 23, 2019
@MotleyCrue your ticket prices are absolutely insane. No way would i ever pay that price for any concert. Only KISS was worse. You guys should be ashamed of those ticket prices. $200 for nosebleeds, r u fn kidding me?
Screw you guys, im offended u ask that much$ shame on u!

— gotrumpgo (@KennyF97391117) December 22, 2019
I'm really fucking shook over these @MotleyCrue ticket prices, bro. I wanted to take my girlfriend to see the greatest show I've ever seen and that was ripped away once I saw the prices. That shit is obscene. You won't have a single show over 50% capacity at that price. Promise.

— Christian Payne (@Cboogy112492) December 17, 2019
Glad to see Motley Crue ticket prices truly reflect they are doing it for this new wave of fans that have loads of cash to see a washed up county fair band.

— Dan Cooper (@coopercallmedb) December 10, 2019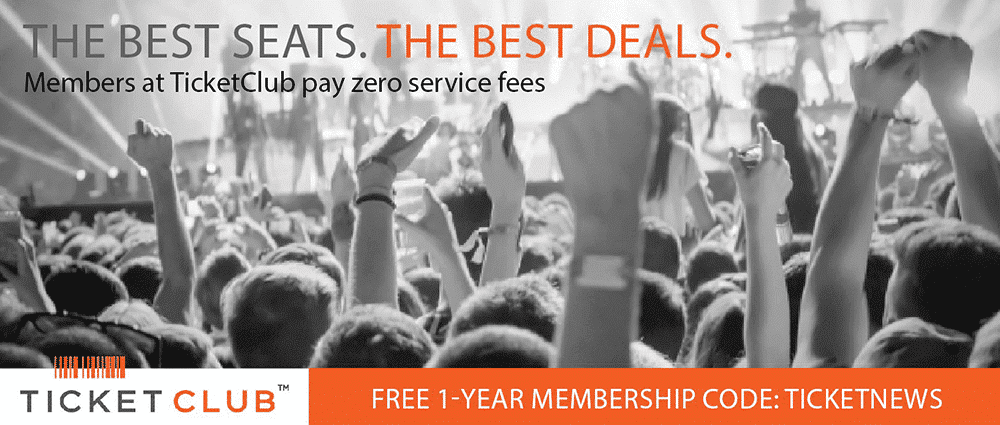 On the high end of the spectrum, prices are absolutely into the stratosphere. One ticketing professional with decades of experience in the business told TicketNews that the tour had the highest prices they had ever seen on the primary market.
For the Fenway Park show, the cheapest "VIP" option starts at over $300, and gets fans nothing more than a seat "in the first 20 rows" and a special laminate. Unless you consider a chance to shop for VIP "exclusive" merchandise a bonus. At the top of the range, you have the Motley Crue "Wild Side" ultimate package, which goes for a tidy $4,299.50 (plus fees). That'll get you a ticket in the first two rows, meet & greet, autographed guitar, and a tour plaque "personalized to you". All of those things do sound lovely, though many might consider a down payment on a home a better investment.
With prices so high on the primary market, metalinjection had an interesting though to close its article – "At this point, it seems like your best bet might be the secondary market, as the supply is likely a bit greater than demand at the moment."
Oddly enough, speculative listings on the secondary market would likely be the best deal of all – this tour is a lock to see prices plummet dynamically downward as show dates approach. Pricing a listing well below the current asking price and waiting to fill the order from the inevitable Groupon or 2-for-1 dump would probably be a risk worth taking for such an aggressively priced stadium tour. But we'll have to see whether that happens later, or if we just start to see a lot of tour dates postponed for [insert reason here] to allow them more time to sell.
Last Updated on December 23, 2019 by Dave Clark