When the Los Angeles Lakers announced that a select number of tickets would be released for Kobe Bryant's memorial service, fans jumped at the...
When the Los Angeles Lakers announced that a select number of tickets would be released for Kobe Bryant's memorial service, fans jumped at the chance to celebrate the NBA legend. However, shortly after registering on Ticketmaster's Verified Fan platform, thousands were notified via email that they had been placed on a waitlist for the event.
Many interpreted their spot on the waitlist as being rejected, though Ticketmaster has maintained that in the case more tickets become available, random waitlisted registrants will be selected to attend the February 24 service at the Staples Center.
"To ensure the best experience, we are only able to invite a small number of fans to participate in tomorrow's ticket release," Ticketmaster wrote in its email to waitlisted fans. "Should additional tickets become available, registrants will be randomly selected to move off the waitlist and will be notified by text message with information on how to search for tickets."
CBS Los Angeles reported that some 90,000 people had signed up for tickets. The Staples Center can accommodate 20,000 for the event, however, even fewer seats are made available to fans after accounting for Bryant's family, friends, NBA officials, dignitaries, and Lakers season ticket holders. Disappointed fans hoping to get selected for tickets reacted on social media.
S/O to everyone who was given an opportunity to purchase tickets to @kobebryant memorial. Unfortunately I didn't & now I'm on the waitlist. Can't front about being mad/sad about this. Still might make the push back home though… 🙏🏽🏀🙏🏽🏀🙏🏽🏀🙏🏽🏀

— Graham (@Kurmit4) February 19, 2020
Did anyone get an access code to purchase Kobe memorial tickets ? Seems like everyone got waitlisted 😭

— daisy llamas. (@daisyduzit) February 19, 2020
Welp I'm on the wait list for Kobe's memorial so I guess that means I'll be watching it at work

— Inglish . (@mikeinglish) February 19, 2020
Ticketmaster responded to the outcry with the following statement:
"There has been an outpouring of love and support from hundreds of thousands of fans around the world hoping to attend A Celebration of Life for Kobe and Gianna Bryant on February 24th. This has naturally led to Verified Fan registrations far exceeding ticket supply. Those registered and verified have been randomly selected to receive confirmation codes for a chance to purchase tickets. All other fans received a waitlist notification and will be contacted should tickets become available. All proceeds will be donated directly to the Mamba & Mambacita Sports Foundation, whose mission is to further Kobe and Gianna Bryant's legacy in youth sports."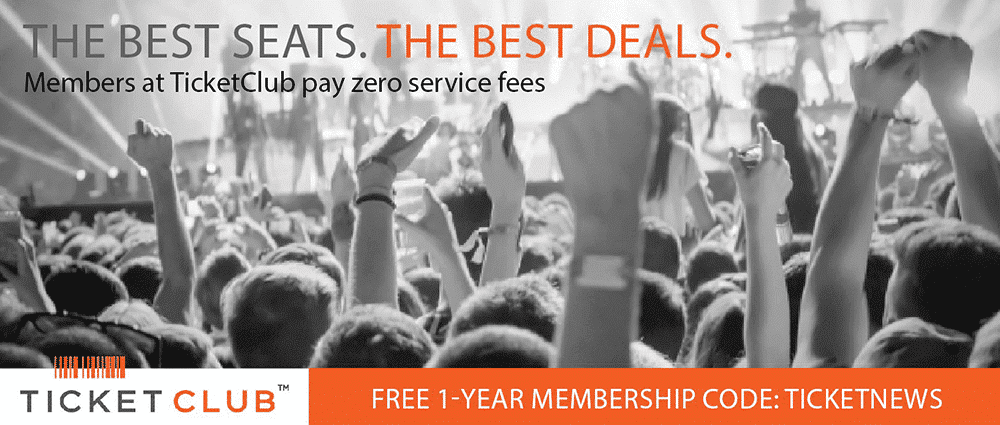 Tickets for the memorial vary in price, all of which reflects the basketball numbers of Kobe Bryant (#24) and his 13-year-old daughter Gianna (#2). Lucky fans who received access to the sale could snag tickets for either $24.02 each, $224 each, or $224 for two.
The service will celebrate both Kobe, Gianna and the seven other victims in a January 26 helicopter crash.
Last Updated on February 21, 2020 by Kelly Byrnes