Madison Square Garden and its CEO James Dolan continued to defy growing calls for it to stand down with its policy banning lawyers representing...

Madison Square Garden and its CEO James Dolan continued to defy growing calls for it to stand down with its policy banning lawyers representing clients in litigation against it, despite new pressure from lawmakers and state Attorney General Letitia James this week.
James specifically raised questions regarding the legality of MSG's use of facial recognition technology in its efforts to bar attorneys from its events. According to a letter sent from her office to Madison Square Garden's legal department, some 90 law firms are impacted by the blanket ban on lawyers working at firms representing clients in litigation involving MSG, and it had concerns regarding potential violations of civil rights laws both in the state of New York and at the federal level.
"Madison Square Garden and Radio City Music Hall are world-renowned venues and should treat all patrons who purchased tickets with fairness and respect," she said. "Anyone with a ticket to an event should not be concerned that they may be wrongfully denied entry based on their appearance, and we're urging MSG Entertainment to reverse this policy."
Her push came close on the heels of legislation introduced Monday in the Empire State that would add sporting events to the list of public places of entertainment that can't refuse entry to individuals holding a valid ticket, which has been used to continue to block attorneys hoping to attend sporting events at MSG venues. There already exists a law restricting venues from refusing entry to other types of entertainment for those holding valid tickets, originally written in the wake of Broadway theatres barring critics who had written negative reviews of shows a century ago.
"It's ridiculous that a corporate boss can use this technology to discriminate," said Assembly member Tony Simone, a Manhattan Democrat.
Dolan appeared on local television on Thursday defending the lawyer ban and pushing back against the elected officials who have taken up the cause, saying that MSG had no intention of backing down from the fight.
"We urge our elected representatives to focus on causes that improve the quality of life for their constituents – such as addressing rampant crime and homelessness in the city, rather than taking up the cause of a small percentage of attorneys so they can attend Knicks and Rangers games," he said. "These elected officials are exploiting this issue for their own publicity and fundraising platform – going as far as to solicit donations."
He also slammed the New York State Liquor Authority, which has reportedly considered action against the liquor licenses at venues that continue to ban lawyers, saying that the state authority was "grandstanding to try to get press" and had no authority to address the issue at hand.
The growing battle between Madison Square Garden and everyone else grew out of the venues determination to bar those suing it from attending events at some point in the past year. It came to light in public forum after attorney and longtime Knicks season ticket holder Larry Hutcher discussed the ban in the New York Times. Hutcher's firm is representing clients who have sued MSG over its allegedly violating New York state law relating to ticket resale, which protect consumers from being denied entry for having valid tickets purchased through resale marketplaces as well as organizations cancelling their tickets over selling tickets they cannot use.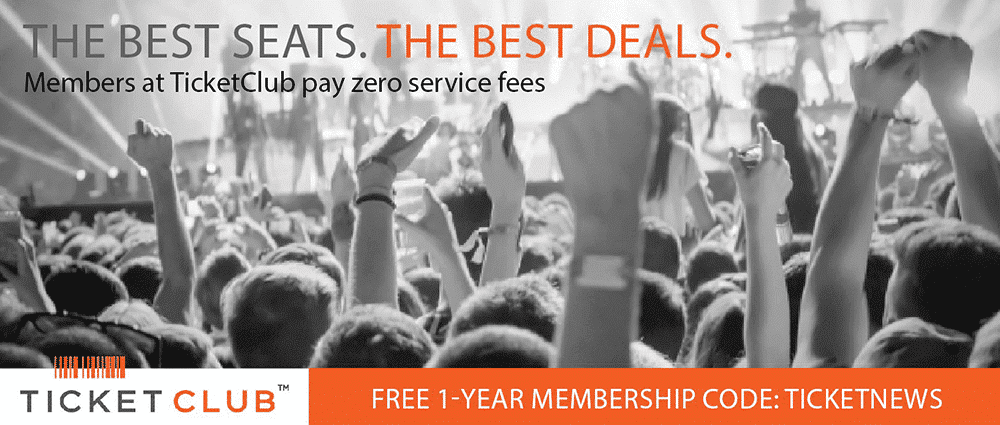 The organization specifically referenced this lawsuit in its release Thursday defending its policy, referring to the banned lawyers as "ambulance chasers and money grabbers":
Who These Attorneys Really Are:
• The attorneys we are prohibiting from attending include ambulance chasers and money grabbers whose business is motivated by self-promotion and who capitalize on the misfortune of others.
• These are attorneys that are defending the ticket scalpers who make getting tickets for the average game and concert-goer next to impossible and exorbitantly expensive.
Since that first press, involving Hutcher's firm, the problem has become something of a snowball for MSG, as negative stories have mounted. A judge ruled that MSG was limited in its ability to ban opposing attorneys (citing the critic law mentioned above), but MSG remained defiant. More negative press resulted following the usage of facial recognition technology to keep lawyers out, particularly in one instance where a lawyer was locked out of a show she was attending as a chaperone with a Girl Scout group.
MSG has staked out a very clear defense of its actions, standing firm on its rights as a private business to lock out individuals it wishes to, whether or not politicians agree. "MSG Entertainment is a private business, and in full compliance with all applicable laws," Thursday's press release regarding Dolan's media appearance read, in part."It is also within our right to implement and to enforce this policy, which is specific to lawyers pursuing active litigation against the Company."
Last Updated on January 26, 2023 by Dave Clark