Backstreets, published continuously since 1980, announced in an Op-Ed by Publisher and Editor in Chief Christopher Phillips that it is shutting down after 43...

Backstreets, published continuously since 1980, announced in an Op-Ed by Publisher and Editor in Chief Christopher Phillips that it is shutting down after 43 years. The reason for the Bruce Springsteen fanzine calling it quits is surging "dynamic" ticket pricing – and the choice by "The Boss" to embrace it.
"A key reason something as gonzo as Backstreets has been able to exist, and for so long — since 1980 — is that it has consistently sprung from a place of genuine passion, rooted in a heartfelt belief in the man and his music," Phillips writes. "As difficult as it is to call this the end, it's even harder to imagine continuing without my whole heart in it."
"We're not alone in struggling with the sea change," it continues later. "Judging by the letters we've received over recent months, the friends and longtimers we've been checking in with, and the response to our editorial, disappointment is a common feeling among hardcore fans in the Backstreets community."
Bruce Springsteen has been subject to immense backlash since his 2023 tour dates with the E Street Band went on sale in 2022, featuring outrageously high ticket prices surged by Ticketmaster's "dynamic" and "platinum" ticketing systems. These systems, used with the knowledge and permission of artists and their tour management, register the perceived demand for tickets at a particular show, throughout the venue, and move ticket prices as high as the system determines consumers will be able to pay for them. Tour promoters like Live Nation and ticket companies like Ticketmaster – which have seen huge financial benefit to such programs leading to record-shattering earnings – defend them as simply getting consumers to pay them whatever tickets might sell for on the secondary market directly to the artist, cutting out the middle-man.
But for Springsteen, who built much of his reputation on the appearance of being a man of the people rather than interested in exploiting his fans for as high a value as he can capture, the reputational damage has been significant. The Backstreets closure is merely the latest, and highest profile, chapter of it.
"There's no denying that the new ticket price range has in and of itself been a determining factor in our outlook as the 2023 tour approached — certainly in terms of the experience that hardcore fans have been accustomed to for, as Springsteen noted, 49 years," reads one part of Phillips' message to readers. "Six months after the onsales, we still faced this three-part predicament: These are concerts that we can hardly afford; that many of our readers cannot afford; and that a good portion of our readership has lost interest in as a result."
When asked about the dynamic ticket pricing scandal and reaction of his own fans in its wake, Springsteen also struck what many felt was a tone-deaf posture, seemingly shrugging off their anger and sadness and saying it's just how things are these days.
"You certainly don't like to be the poster boy for high ticket prices. It's the last thing you prefer to be," Springsteen told Rolling Stone. "But that's how it went. You have to own the decisions you have made and go out and just continue to do your best. And that was my take on it. I think if folks come to the show, they're going to have a good time."
"You don't like to be criticized": #Springsteen addresses the cost to see the Boss with @greeneandy for @RollingStone, including a direct response to our 7/4/22 "Freeze-out" editorial (https://t.co/zbDygQpzwQ). Thoughts? https://t.co/OEH0jcEE7P pic.twitter.com/sI4WPda7WA

— Backstreets Magazine (@backstreetsmag) November 18, 2022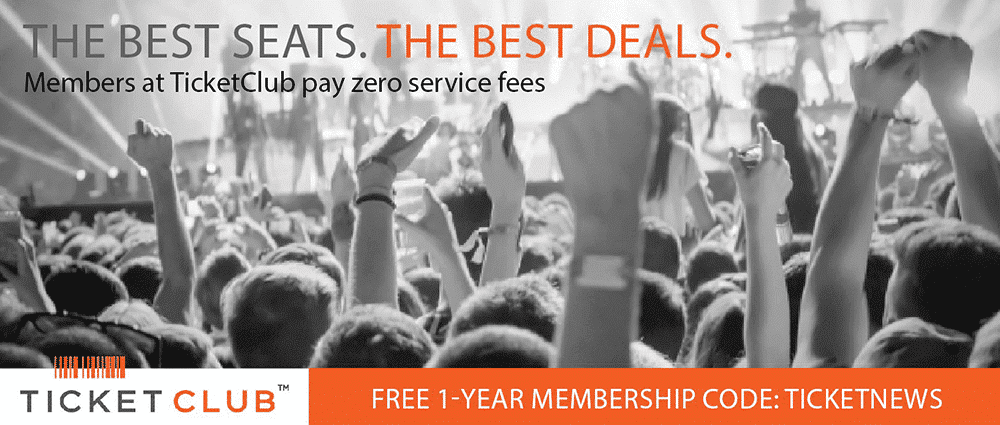 Ticket prices on resale marketplaces for Springsteen tour dates – which recently kicked off in North America, with EU/UK leg to follow and more North America dates expected to be announced for later in this year – have been steadily falling from the moment they went on sale and the initial demand spike faded. This, it should be noted, is exactly what the surge ticketing system is designed to do – capturing the maximum dollars from the most passionate fans who are going to go regardless of how much the asking price, and then dropping the price as event dates approach in order to make sure the building isn't half-empty.
When it works, consumers who know how to work the system can get in for far below face value buying tickets on resale marketplaces at the last minute, paying pennies on the dollar while sitting next to other consumers who paid big bucks the day tickets went on sale. This happened in notable fashion during the Taylor Swift tour in 2019, when many fans actually got free tickets to fill seats for numerous shows on the tour when the pricing scheme backfired.
Shopping for Bruce Springsteen Tickets on Ticket Club, you can find seats for Friday's show at American Airlines Center in Dallas for as low as $61 including all fees and delivery. Seats on the front floor sections are still seeing asking prices closer to $1,000 or above, but are nowhere near the $4,000-plus that those and other similar locations were being surge-priced to during the initial sales period. Other ticket resale marketplaces are similarly affordable and will continue to see prices slip as show dates approach. Tickets through the box office that had previously been platinum-priced are now marked down, with floor seats listed for $425 plus fees as "preferred aisle seating" or $405 plus fees if available not on the aisle.
Phillips acknowledged this in his writing, but also recognized that the damage has largely been done, even for fans who do find a deal at the end of the day, when an artist's entire fan base feels borderline extorted by their ticket prices.
We hear and have every reason to believe that there will be changes to the pricing and ticket-buying experience when the next round of shows go on sale. We also know that enterprising fans may be able to take advantage of price drops when production holds are released in advance of a concert. Whatever the eventual asking price at showtime and whether an individual buyer finds it fair, we simply realized that we would not be able to cover this tour with the drive and sense of purpose with which we've operated continuously since 1980. That determination came with a quickening sense that we'd reached the end of an era.
Whether or not Bruce Springsteen – a 73 year old multi-millionaire who has been lauded by fans and honored by luminaries up to and including the President – cares about a fan publication shutting down is open to question. What will be interesting is whether or not younger artists – many of whom don't have decades of good will from their fans to squander – will see what dynamic ticket pricing and openly fleecing your biggest fans can do to their future interest in your work and think twice about embracing the Ticketmaster/Live Nation model of "slow ticketing" going forward.
Ticket Links
Bruce Springsteen tickets at MEGASeats | 10% off use code TICKETNEWS
Bruce Springsteen tickets at ScoreBig
Bruce Springsteen tickets at SeatGeek
Bruce Springsteen tickets at StubHub
Bruce Springsteen tickets at Ticket Club | Free Membership use code TICKETNEWS
Bruce Springsteen tickets at Vivid Seats
Bruce Springsteen and the E Street Band Tour Dates – 2023
North America – Leg 1

Feb. 7 – Hollywood, FL | Hard Rock Live
Feb. 10 – Dallas, TX | American Airlines Center
Feb. 14 – Houston, TX | Toyota Center
Feb. 16 – Austin, TX | Moody Center
Feb. 18 – Kansas City, MO | T-Mobile Center
Feb. 21 – Tulsa, OK | BOK Center)
Feb. 25 – Portland, OR | Moda Center
Feb. 27 – Seattle, WA | Climate Pledge Arena
Mar. 2 – Denver, CO | Ball Arena
Mar. 5 – St. Paul, MN | Xcel Energy Center
Mar. 7 – Milwaukee, WI | Fiserv Forum
Mar. 9 – Columbus, OH | Nationwide Arena
Mar. 12 – Uncasville, CT | Mohegan Sun
Mar. 14 – Albany, NY | MVP Arena
Mar. 16 – Philadelphia, PA | Wells Fargo Center
Mar. 18 – State College, PA | Bryce Jordan Center
Mar. 20 – Boston, MA | TD Garden
Mar. 23 – Buffalo, NY | KeyBank Center
Mar. 25 – Greensboro, NC | Greensboro Coliseum
Mar. 27 – Washington, D.C. | Capital One Arena
Mar. 29 – Detroit, MI | Little Caesars Arena
Apr. 1 – New York, NY | Madison Square Garden
Apr. 3 – Brooklyn, NY | Barclays Center
Apr. 5 – Cleveland, OH | Rocket Mortgage FieldHouse
Apr. 7 – Baltimore, MD | Baltimore Arena
Apr. 9 – Belmont Park, NY | UBS Arena
Apr. 11 – Belmont Park, NY | UBS Arena
Apr. 14 – Newark, NJ | Prudential Center
Europe and the UK
April 28, 2023 – Barcelona, Spain | Estadi Olímpic
April 30, 2023 – Barcelona, Spain | Estadi Olímpic
May 5, 2023 – Dublin, Ireland | RDS Arena
May 7, 2023 – Dublin, Ireland | RDS Arena
May 9, 2023 – Dublin, Ireland | RDS Arena
May 13, 2023 – Paris, France | La Défense Arena
May 15, 2023 – Paris, France | La Défense Arena
May 18, 2023 – Ferrara, Italy | Parco Urbano G. Bassani
May 21, 2023 – Rome, Italy | Circo Massimo
May 25, 2023 – Amsterdam, The Netherlands | Johan Cruijff Arena
May 27, 2023 – Amsterdam, The Netherlands | Johan Cruijff Arena
May 30 – Edinburgh | BT Murrayfield Stadium
June 11, 2023 – Landgraaf, The Netherlands | Megaland
June 13, 2023 – Zurich, Switzerland | Stadion Letzigrund
June 16 – Birmingham | Villa Park
June 18, 2023 – Werchter, Belgium | Festivalpark Werchter
June 21, 2023 – Düsseldorf, Germany | Merkur Spiel Arena
June 24, 2023 – Gothenburg, Sweden | Ullevi
June 26, 2023 – Gothenburg, Sweden | Ullevi
June 28, 2023 – Gothenburg, Sweden | Ullevi
June 30, 2023 – Oslo, Norway | Voldsløkka
July 2, 2023 – Oslo, Norway | Voldsløkka
July 6 – London | BST Hyde Park
July 8 – London | BST Hyde Park
July 11, 2023 – Copenhagen, Denmark | Parken
July 13, 2023 – Copenhagen, Denmark | Parken
July 15, 2023 – Hamburg, Germany | Volksparkstadion
July 18, 2023 – Vienna, Austria | Ernst Happel Stadion
July 21, 2023 – Hockenheim, Germany | Hockenheimring
July 23, 2023 – Munich, Germany | Olympiastadion
July 25, 2023 – Monza, Italy | Prato della Gerascia, Autodromo di Monza
Last Updated on February 6, 2023 by Dave Clark