BTS member Suga has announced plans for his first-ever solo tour – but fans are going to have to jump through an enormous amount...
BTS member Suga has announced plans for his first-ever solo tour – but fans are going to have to jump through an enormous amount of hoops if they hope to secure tickets to see it. The tour is set to kick off in the U.S. in April, and then visit several Asian cities.
Suga, a rapper and the primary songwriter in the BTS collective – which is on hiatus due to some of its lineup needing to take time to fulfill their compulsory military service for South Korea – will start his global tour from UBS Arena, Belmont Park, NY on April 26-27. The tour then heads to Newark, NJ; then Rosemont, IL for three days, and Los Angeles, CA for another three consecutive days, before performing on two days in Oakland, CA through to May 17.
The Asian leg of the run begins on May 26 in Jakarta, Indonesia with a three-day performance. It is followed by two gigs in Bangkok, Thailand on June 10-11, another two shows in Singapore on June 17-18, and two days in a row in Seoul, South Korea June 24-25. Japan dates of the tour are to be announced soon.

There appear to be no plans to hold any general public sale for any of the tickets on the tour, leaving fans no option but to register for the right to have Ticketmaster choose them for access through the Verified Fan program, which has registration open through Thursday, February 23. Even those "verified" through that system will be at the back of the line for tickets going on sale, as there is an even higher priority "verified" presale open to those who are paid members of the BTS "Army" fan club, which means they will have to register for that system, then link that system to the Ticketmaster system for the verification aspect, and hope for the best.
This appears similar to the most recent run of U.S. shows for BTS, which did not have any public sale of tickets for their multi-show run at SoFi Stadium in California. Long after the "verified" sale was implied to be fully sold out, a huge batch of previously held-back tickets was made available at the last minute.
The full rundown of the complicated registration and purchase process is available at Ticketmaster's blog here: https://blog.ticketmaster.com/suga/
Presales of the tour begin on March 1 for Army Membership holders with Ticketmaster's Verified Fan Registration which can be registered now through February 23. If there are any tickets remaining after the Army Member presale and the general verified fan presale, a general onsale will take place Friday, March 3 at 3pm local time at Ticketmaster.com. Below are the links to the tour tickets on the secondary market, as well.
Also going by Agust D, the singer-songwriter first gained recognition with his performance in the South Korean boyband, BTS. Releasing their single debut in 2013, the band consists of RM, Jin, j-hope, Jimin, V, and Jung Kook other than Suga. The 5-time Grammy nominees have been recognized with their self-produced tracks, authentic shows and numerous prestigious awards such as the Billboard Music Awards, American Music Awards (Artist of the Year 2021) and MTV Video Music Awards.
BTS members have been focusing on their solo projects for a while, but the K-pop stars highlight that they're not breaking up.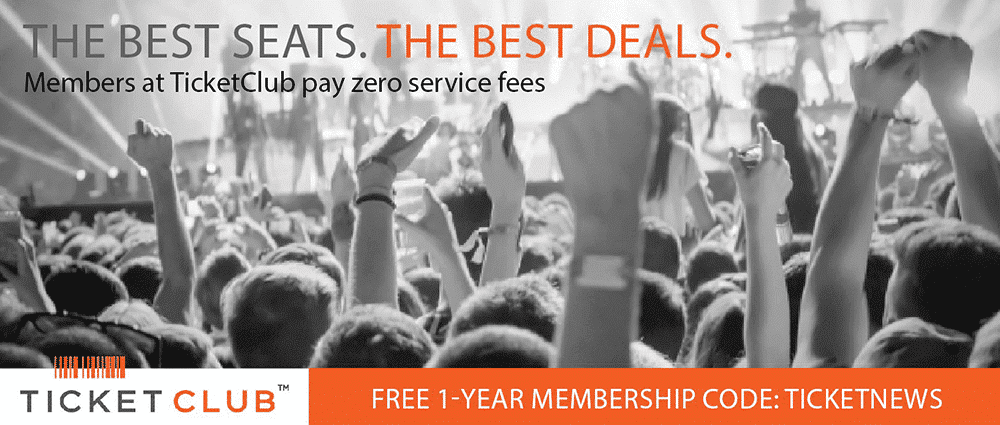 Ticket Links
Suga tickets at MEGASeats | 10% off use code TICKETNEWS
Suga tickets at ScoreBig
Suga tickets at SeatGeek
Suga tickets at StubHub
Suga tickets at Ticket Club | Free 1-year membership offer use code TICKETNEWS
Suga tickets at Vivid Seats
Suga | Agust D Tour Dates
Wed Apr 26 – Belmont Park, NY – UBS Arena
Thu Apr 27 – Belmont Park, NY – UBS Arena
Sat Apr 29 – Newark, NJ – Prudential Center
Wed May 03 – Rosemont, IL – Allstate Arena
Fri May 05 – Rosemont, IL – Allstate Arena
Sat May 06 – Rosemont, IL – Allstate Arena
Wed May 10 – Los Angeles, CA – Kia Forum
Thu May 11 – Los Angeles, CA – Kia Forum
Sun May 14 – Los Angeles, CA – Kia Forum
Tue May 16 – Oakland, CA – Oakland Arena
Wed May 17 – Oakland, CA – Oakland Arena
Fri May 26 – Jakarta, ID – Indonesia Convention Exhibition (ICE BSD) Hall 5-6
Sat May 27 – Jakarta, ID – Indonesia Convention Exhibition (ICE BSD) Hall 5-6
Sun May 28 – Jakarta, ID – Indonesia Convention Exhibition (ICE BSD) Hall 5-6
Sat June 10 – Bangkok, TH – Impact Arena
Sun June 10 – Bangkok, TH – Impact Arena
Sat June 17 – Singapore, SG – Singapore Indoor Stadium
Sun June 18 – Singapore, SG – Singapore Indoor Stadium
Sat June 24 – Seoul, KR – Jamsil Indoor Stadium
Sun June 25 – Seoul, KR – Jamsil Indoor Stadium
Japan dates to be announced soon
Last Updated on February 22, 2023 by Dave Clark