Zach Bryan is adding new dates to his "Burn, Burn, Burn" tour, saying that the initial run of scheduled shows sold out in less...

Zach Bryan is adding new dates to his "Burn, Burn, Burn" tour, saying that the initial run of scheduled shows sold out in less than 30 seconds when they went on sale this week. The country star, outspoken in his hatred for Ticketmaster and Live Nation, avoided their use entirely on his tour, and is reportedly attempting to weaponize restrictive mobile-only ticketing technology to box out "scalpers" though that may have legal consequences in some states.
"Who knew you could sell tickets at a reasonable price, to real fans, in a fair way," the singer posted to social media this week. "With no arrogance attached and a lot of people pissed at me, we did it. Due to overwhelming demand, I'm going to add a few shows to The Burn, Burn, Burn Tour. If you registered for Philly, Tulsa, New York City or Duluth, we will be sending out emails for the additional shows today so be on the look out."
"I wish I could play more to meet the demand but the boys & I only have so much to give. Thank you all so much for your patience during this process, no one has ever done this before at this scale and that's something I'm extremely proud of. Not one ticket was sold for more than $156, at their absolute highest, including taxes and fees. There will continue to be no tickets for sale on scalping sites. Fair ticketing for all, for an almost sold out tour."

View this post on Instagram
New shows have been added on May 16 (Gas South Arena in Duluth, GA), May 30 (Wells Fargo Center in Philadelphia, PA), June 25 (Forest Hills Stadium in New York), and August 12 (BOK Center in Tulsa, OK). Tickets to those newly added shows were also set to be offered to those who had previously registered for purchasing tickets at the first dates in each of those cities this week.
Fans who had hoped to grab tickets to the initial shows but weren't able to register in time or weren't able to secure tickets during this initial allocation are being warned against shopping for tickets on resale marketplaces outside of the AXS system through which the tickets were first sold. Bryan's team is attempting to use restrictive transfer policies to lock tickets to that mobile-only system and not allowing consumers to transfer them or sell them outside of the AXS marketplace.
AEG, which is both the parent company of AXS and the promoter of the tour, told Rolling Stone that any tickets offered for sale outside of the AXS system would be deemed invalid and those holding them would be denied entry at any shows on the tour. "All tickets on the Zach Bryan Burn Burn Burn Tour are deemed invalid if they are sold on the secondary market," a spokesperson told the publication. The spokesperson didn't list any exemption to that policy. "Any tickets offered on resale sites are either fraudulent or will not be honored at the show."
This policy could run afoul of local laws in at least three instances – shows in New York, Colorado, and Virginia. Those five concerts take place in states that have legal protections against consumers being denied entry at events due to the tickets having been resold. TicketNews has reached out to both AEG and Bryan's management at Warner Records to confirm if the restrictive policies will be in place for shows in those states, but has not received a response. StubHub does not have listings for most shows on the tour, but does have resale tickets available for the show in New York, citing the laws protecting consumers from unlawful cancellation of tickets.
"We are consistently disappointed by artists and promoters who restrict transferability – it is a disservice to fans," StubHub said in an email. "The NY law protects customers' rights to buy freely transferable tickets. AXS has to offer customers a transferable ticket independent of their own systems.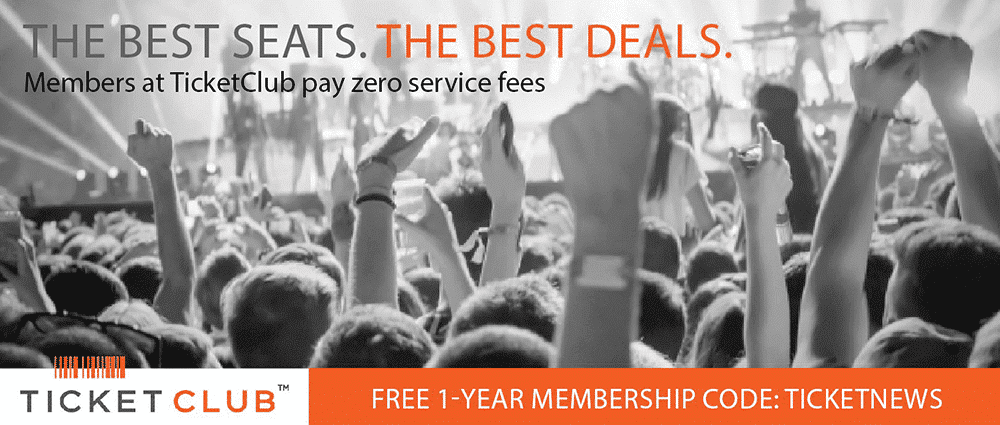 Several states offer protection against restrictive mobile-only ticketing systems being deployed to stifle ticket resale rights, and legislatures are considering such consumer measures in other states this spring. Learn more about the legal landscape in ticketing at our ticketing and legal issues resource page.
Ticket Links
Zach Bryan tickets at MEGASeats | – 10% Off Using Code TICKETNEWS
Zach Bryan tickets at ScoreBig
Zach Bryan tickets at SeatGeek
Zach Bryan tickets at StubHub
Zach Bryan tickets at Ticket Club | Free Membership Offer
Zach Bryan tickets at Vivid Seats
Zach Bryan Tour Dates
Newly added dates in bold
* Festival Date
Feb 19 – Aspen, CO | Belly Up
Feb 20 – Aspen, CO | Belly Up
*Apr 15 – Georgetown, TX – Two Step Inn Festival
May 10 – Charlottesville, VA | John Paul Jones Arena
May 12 – Worcester, MA | DCU Center
May 13 – Wilkes-Barre, PA | Mohegan Sun Arena at Casey Plaza
May 15 – Duluth, GA | Gas South Arena
May 16 – Duluth, GA | Gas South Arena
May 19 – Houston, TX | Toyota Center
May 20 – New Orleans, LA | Smoothie King Center
May 23 – Jacksonville, FL | VyStar Veterans Memorial Arena
May 24 – N Charleston, SC | North Charleston Coliseum
May 26 – Albany, NY | MVP Arena
May 28 – London, ON | Budweiser Gardens
May 30 – Philadelphia, PA | Wells Fargo Center
May 31 – Philadelphia, PA | Wells Fargo Center
June 02 – Cleveland, OH | Rocket Mortgage Fieldhouse
*June 03 – Lexington, KY | Railbird Festival
June 23 – New York, NY | Forest Hills Stadium
June 24 – New York, NY | Forest Hills Stadium
June 26 – Denver, CO | Red Rocks Amphitheatre
June 27 – Denver, CO | Red Rocks Amphitheatre
*July 07 – Milwaukee, WI | Summerfest
*July 13 – Chicago, IL | Windy City Smokeout
*July 14-16 – Whitefish, MT | Under The Big Sky Festival
*July 20-July 22 – Cullman, AL | Rock The South
*July 23 – Cheyenne, WY | Cheyenne Frontier Days
*Aug 05 – St. Charles, IA | Hinterland Music Festival
Aug 07 – Grand Rapids, MI | Van Andel Arena
Aug 09 – Minneapolis, MN | Target Center
Aug 11 – Tulsa, OK | BOK Center
Aug 12 – Tulsa, OK | BOK Center
Aug 14 – Sioux Falls, SD | Denny Sanford PREMIER Center
Aug 17 – Nampa, ID | Ford Idaho Center
Aug 19 – Las Vegas, NV | T-Mobile Arena
Aug 20 – Bakersfield, CA | Mechanics Bank Arena
Aug 21 – Oakland, CA | Oakland Arena
Aug 23 – Los Angeles, CA | Crypto.com Arena
Aug 25 – Glendale, AZ | Desert Diamond Arena
Aug 27 – Wichita, KS | INTRUST Bank Arena
Aug 29 – Lincoln, NE | Pinnacle Bank Arena
Aug 30 – Kansas City, MO | T-Mobile Center
October 7 – Opelika, AL | Auburn Rodeo
Last Updated on February 17, 2023 by Dave Clark