Lil Durk appears to have called off almost all of his upcoming tour dates, with fans being notified of shows being cancelled on Monday evening without any explanation. The tour shows all but two shows as cancelled when visiting the box office sites, with 24 dates cancelled, and a Toronto show postponed.
No reason has been given for the cancellation, but the rapper reportedly was hospitalized for dehydration and exhaustion earlier in July, missing several dates in Europe prior to his tour's scheduled launch.
"My fans mean everything to me, you're the reason why I do this," he told TMZ Hip Hop at the time of the hospitalization story coming out. "I was looking forward to touching all of my European fans, performing this week(end), attending the ESPYs and more but after performing and traveling daily I've become severely dehydrated and advised by my doctors not to travel due to exhaustion. Once I get my full energy back, it's back to business which I'm looking forward to. #StillHealing."
As of Tuesday morning, only a July 28 show at MIDFLORIDA Credit Union Amp in Tampa and an August 11 stop at Chicago's United Center remain active on the venue vendors, alongside two appearances on larger bills (WGCI Summer Jam in Chicago on August 12 and Rolling Loud Miami this weekend).
Announced in May, Lil Durk's Sorry for the Drought tour was initially scheduled to hit 27 cities throughout the summer, with Kodak Black, NLE Choppa, and DD Osama supporting on select dates. Fans who purchased tickets to the shows from the primary market can expect to see their purchase refunded automatically. Those who purchased tickets from resale marketplaces should contact the marketplace with questions regarding the refund timing and policy.
The cancellation is the second rap tour to be wiped clean within days, as Lil Baby wiped out most of his tour already this week. That one is facing rumors of poor ticket sales as the cause, and it is worth noting that the upcoming tour opening show for Lil Durk in Florida that remains online as of Tuesday morning appears to have only sold about 50% of the available seating.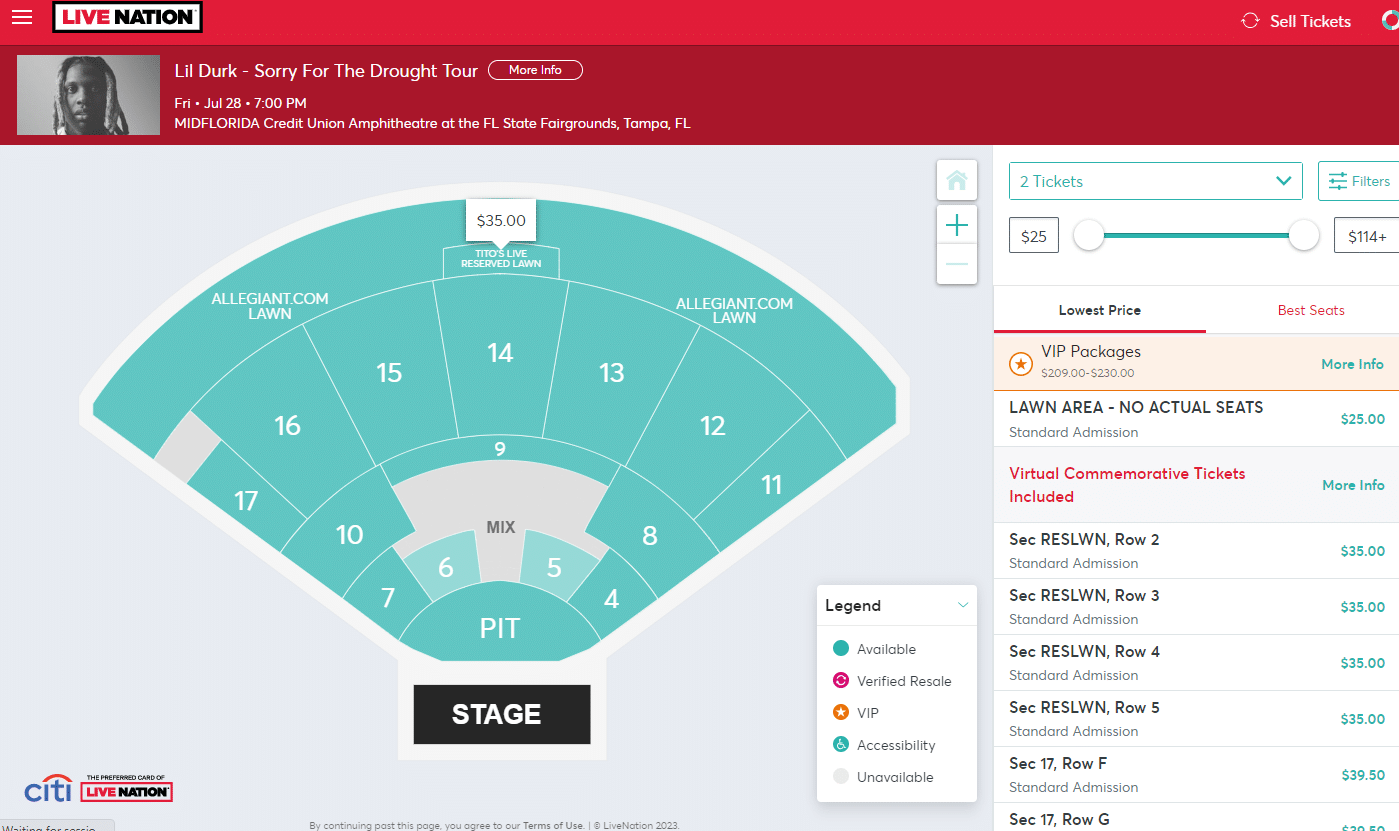 Last Updated on July 18, 2023