Today's recap includes family friendly shows, tour extensions and more as compiled by TicketNews on October 10, 2008. Our top story today concerns the...
Today's recap includes family friendly shows, tour extensions and more as compiled by TicketNews on October 10, 2008.
Our top story today concerns the latest members of the music industry to enter the political realm. Quintessential hip-hop rockers the Beastie Boys are launching a three-show tour of some key swing states, dubbed Get Out and Vote. If that's not enough, wait until you check out the eclectic (and we mean eclectic) lineup that the Beasties have pulled together for the effort.

In other news, singer-songwriters Dar Williams and Willie Nelson will be holding on just a little bit longer to their fall 2008 tours, which were both extended later into the year. … Janet Jackson hope to get back to her regularly scheduled North American tour with an October 11 concert at Mohegan Sun in Uncasville, CT. The singer had previously cancelled six shows on the Rock Witchu Tour due to an unannounced illness. … The young ones will also have some concert excitement this fall. Australia's fab four of the preschool world, The Wiggles, are singing and shimmying their way across the continent with approximately 40 shows in 24 cities.
Those are the cover-to-cover stories for the day, but that's not nearly the end of the news. Check out more tour updates in brief:

Lupe Fiasco will be on the road across North America for 13 more shows this fall, continuing tonight (October 10) at Circa in Toronto, ON. The trek is slated to end on November 15 at the Jorgensen Center for the Performing Arts in Storrs Mansfield, CT, after highlight shows on October 26 at the Voodoo Music Experience in New Orleans, LA, and October 31 at Congress Theater in Chicago, IL. Lupe Fiaso is also scheduled to perform one of the first shows at the new Club Nokia in Los Angeles, CA, on November 12.
Lucinda Williams is currently touring North America, with her next show coming up on October 11 at Massey Hall in Toronto, ON. The singer-songwriter has recently added three more shows to her tour, which was originally set to end with a November 16-17 run at The Fillmore in San Francisco, CA. The tour is extended with a November 6 show at the Duluth Convention Center Auditorium in Duluth, MN, a November 11 gig at Majestic Ventura Theatre in Ventura, CA, and a November 21 show at The Wiltern in Los Angeles, CA.
Calexico will bring its brand of mariachi-tinged folk music to North America with a month-long November tour. The 17-show trek kicks off on November 7 at Antone's in Austin, TX, and winds around the country before wrapping on November 25 at Sunshine Theatre in Albuquerque, NM. Highlights include a November 13 gig at the 9:30 Club in Washington, DC, and a November 21 concert at Metro in Chicago, IL. Two performances are also booked for Canada: November 17 at le National in Montreal, QC, and November 18 at the Phoenix Concert Theatre in Toronto, ON.
Lamb of God is cushioning its North American tour with Metallica with new blocks of smaller performances. So far, the metal rockers have nine shows booked sans-Metallica, beginning with two isolated shows: November 24 at The National in Richmond, VA, and December 6 at the Saskatoon Prairieland Exhibition in Saskatoon, SK. Blocks of shows follow with nightly performances on December 9-11 and December 16-19. Some of the highlights include the December 9 show at Knitting Factory in Spokane, WA, and a December 18 concert at the House of Blues in Las Vegas, NV.
ABBA tribute band Bjorn Again is hitting the UK, Ireland and Australia from late October through the end of December. The concerts start October 25 at Marlborough House in Wiltshire, UK, and continue through a December 19-20 set at Shearwater Hotel & Spa in Ballinasloe, IRE. Highlights include a two-night stand in Australia, Halloween into November 1 at the Crown Entertainment Complex in Melbourne, and a nine-show run at The Academy in Dublin, IRE, from December 1-9.
Rodney Carrington has an extensive itinerary booked that will take the comedian well into 2009, continuing tonight (October 10) with a show at the Robinson Center Music Hall in Little Rock, AR. However, the real highlight is his extensive residency at the MGM Grand's Hollywood Theatre in Las Vegas, NV. Carrington will perform multiple runs there, including October 31-November 9, December 8-13, and July 30-August 5.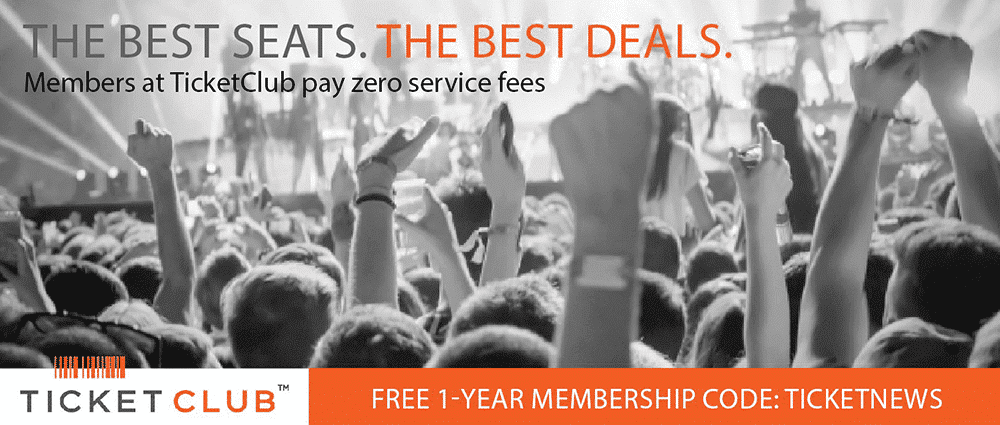 Last Updated on October 11, 2008 by By Allison Reitz