Today's recap includes concert and tour updates, special event information and more, as compiled by TicketNews on March 11, 2009. When Michael Jackson takes...
Today's recap includes concert and tour updates, special event information and more, as compiled by TicketNews on March 11, 2009.
When Michael Jackson takes the stage at the O2 in London, England, this summer, it will be for a bit longer than the previously announced 10-date run. Due to high demand during presales, the performer and AEG Live have extended the residency to a full 30-night run.

Tweens around the world — or at least on three continents — can rejoice: Jonas Brothers have announced initial tour plans for summer 2009. The outing will hit more than 40 cities across the U.S. and Canada, as well as select markets in Europe and South America. American Idol winner Jordin Sparks will provide support on the North American tour.
Classic groups Chicago and Earth, Wind & Fire will co-headline a series of concerts in the U.S. and Canada this summer. … Singer Joe Cocker has announced plans for a 40-concert tour, which will launch this April and run through July. … The New York City branch of Speaker Series 2009 has cancelled one of its event at Radio City Music Hall. … Legendary musician Paul McCartney will perform in front of a full crowd at the Joint in Las Vegas, NV, this April after tickets sold out in seven seconds.
Those are the complete reports for this Wednesday. To catch more of the day's concert news, read on for some artist itineraries in brief:
David Byrne will return to the U.S. for a new round of U.S. tour dates this spring. The former Talking Heads frontman begins his nine-city concert run on June 1 at The Green at Shelburn Museum in Shelburn, VT, and wraps with a June 26 show at Greek Theatre in Berkeley, CA. Other announced shows include a June 3 concert at Wellmont Theatre in Montclair, NJ, a June 14 show at Majestic Theatre in Dallas, TX, and a June 20 gig at Paramount Theatre in Seattle, WA. Byrne is also slated for sets on June 12 at Bonnaroo in Manchester TN, and on June 18 at Telluride Bluegrass Festival in Telluride, CO.
Ben Folds has extended his spring tour itinerary with a handful of new concert dates. The trek, which opens March 17 in Omaha, NE, is now set to visit 19 cities across the country. New dates are: March 28 at Shubert Theater in New Haven, CT; April 24 at the House of Blues in Atlantic City, NJ; May 15 at Roseland Theater in Portland, OR; and May 17 at Fox Theater in Oakland, CA.
Chris Botti has added nearly 10 new dates to his upcoming spring and summer tour plans. Select new shows are booked on May 8 at Mahaiwe Performing Arts Center in Great Barrington, MA; June 3 at Symphony Hall in Boston, MA; September 5 at Aliante Casino in Las Vegas, NV; and September 25 at Midland Theatre in Kansas City, MO. In addition to these new gigs, the jazz musician has at least one performance booked every month this year after his April 4 tour launch at Tropicana Hotel & Casino in Atlantic City, NJ.
The Avett Brothers have a solid block of tour dates this spring, including solo gigs and a supporting stint with Dave Matthews Band. But the folk-rockers have just unveiled another round of shows that will take them into the summer. The recently announced concerts pick up June 11 at Lisner Auditorium in Washington, DC, and continues through August 22 at Ogden Theatre in Denver, CO. The other confirmed shows are June 12-13 at the Fillmore at Irving Plaza in New York, NY; June 16-17 at Carnegie Library Music Hall in Homestead, PA; July 18 at Cuban Club in Tampa, FL; August 19 at Sunset Plaza in Telluride, CO; and August 20 at Howelson Hill in Steamboat Springs, CO.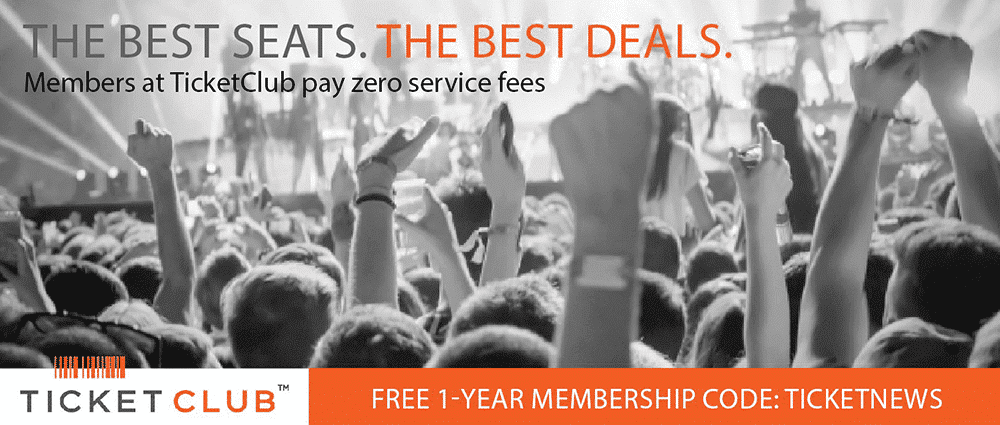 Last Updated on March 12, 2009 by By Allison Reitz