Bruce Springsteen's ticket holdbacks and Motörhead's latest summer touring plans are top headlines for the daily tour recap on June 22, as compiled by...
Bruce Springsteen's ticket holdbacks and Motörhead's latest summer touring plans are top headlines for the daily tour recap on June 22, as compiled by TicketNews.
The battle continues between Bruce Springsteen and Ticketmaster, with manager Jon Landau coming out swinging against allegations that the performer's extensive ticket holdbacks had repercussions on the secondary market. In less incendiary news, Motörhead has announced plans for a late summer tour of North America, which will kick off August 28 and continue at least through October 9, though more dates are said to be on the way.

With a new record label to call home and new material reportedly on the way, Pinback has lined up a fall club tour of the U.S. and Canada. The current Monsters of Rock tour of Russia, headlined by Alice Cooper and Scorpions, crashed to a halt over the weekend when a stage collapsed. Finally, Bon Jovi and Crosby, Stills & Nash were just a few of the inductees at the 2009 Songwriters Hall of Fame induction ceremony in New York City.

Those are the complete reports for this Monday, but that's not all TicketNews has in store for you. Let your eyes mosey on down the page for highlights from the day's other concert and tour updates in brief:
Green Day has extended its current 2009 world tour plans. After completing North American and European legs, the trek supporting "21st Century Breakdown" will head Down Under for six concerts. The year-end run begins December 4 at Burswood Dome in Perth, AUS, and closes out December 19 at Vector Arena in Auckland, NZL. The entire venture kicks off July 3 at KeyArena in Seattle, WA, with the lengthy North American run ending August 25 at The Forum in Inglewood, CA.
Silverstein will launch into a series of nine summer headline concerts before joining the Vans Warped Tour. Silverstein hits the road for a performance on June 23 at Headliners in Toledo, OH, followed by addition headline shows including June 26 at The Aquarium in Fargo, ND; June 29 at Sokol Auditorium in Omaha, NE; July 3 at Emerson Theater in Indianapolis, IN; and August 11 at Riddell Centre in Regina, SK, among other dates. The band will join the Warped billing on July 10-11 and August 12-23.
Loudon Wainwright III has nearly 30 concerts booked across North America on his upcoming 2009 tour itinerary. The performances begin July 8 at SPACE in Evanston, IL, and the singer-songwriter will continue on his way through a December 4 set with Hot Tuna at Keswick Theatre in Glenside, PA. A few new dates have also cropped up on Wainwright's calendar, including a September 15 show at HighLine Ballroom in New York, NY, an October 25 concert at Carnegie Library Music Hall in Homestead, PA, and an October 27 event at Michigan Theater in Ann Arbor, MI.
Candlebox will make a few more stops this summer during its United States tour. The trek continues tonight (June 22) at the Paradise Rock Club in Boston, MA, and continues through September 6 at the Rib America Festival in Indianapolis, IN. Recently confirmed stops have been added for July 13 at The Rave eagles Club in Milwaukee, WI; July 15 at Club Fever in South Bend, IN; August 6 at The Cellar 744 in Lahaina, HI; and August 8 at Rockstarz in Kailua Kona, HI.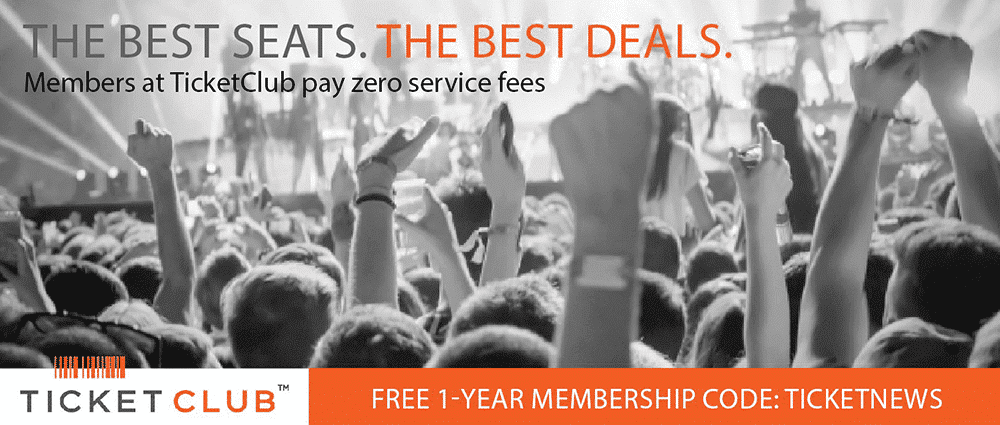 Cracker also has a handful of new summer tour dates for its North American trek, which continues June 23 at Lee's Place in Toronto, ON. The most recent dates to crop up are for July 18 at Mad Maggie's in Elgin, IL; July 19 at Taste of River North in Chicago, IL; July 21 at Rhythm & Brews in Chattanooga, TN; August 2 at Jack Rabbits in Jacksonville, FL; September 1 at Aggie Theatre in Fort Collins, CO; September 2 at Bluebird Theater in Denver, CO; and September 8 at Martini Ranch in Scottsdale, AZ.
Monstrosity will hit the road in a couple of weeks for its 22-date tour of the U.S. The summer venture launches July 1 at Déjà vu in Stuart, FL, and concludes July 25 at Bourbon Street Nightclub in New Port Richey, FL. Along the way, the band will perform July 4 at The Arena in Philadelphia, PA; July 7 at The Talking Head Club in Baltimore, MD; July 14 at South Shore Sports Bar in Salt Lake City, UT; July 15 at Cheyenne Saloon in Las Vegas, NV; July 20 at War Legion Underground in Amarillo, TX; and July 23 at Drunken Unicorn in Atlanta, GA.
Last Updated on June 23, 2009 by By Allison Reitz