A new tour from The Mars Volta and Wilco's latest road plans are in the mix for the daily tour recap on July 30,...
A new tour from The Mars Volta and Wilco's latest road plans are in the mix for the daily tour recap on July 30, as compiled by TicketNews.
Prog rockers The Mars Volta have unveiled their initial tour plans for a 14-date late summer outing as they support their latest album. Alt-rock/country group Wilco will stay on the road through October as it promotes its own latest release, appropriately titled "Wilco (The Album)."


The road will be dominated this fall by several extensive tours. Jam masters The Disco Biscuits have lined up at least 30 headline dates for themselves. Meanwhile the Alternative Press Tour stands closer to 44 dates for co-headliners The Academy Is… and Mayday Parade to share.
In other news, concert-goers could be able to cash in on a new offer from Live Nation: buy two tickets, get two tickets to another show free. Finally, Las Vegas will keep Donny and Marie Osmond a bit longer as the brother-sister act picks up an extra two years on their contract, holding them in Sin City through 2012.
Those are the complete concert and tour reports for the day. However, many other artists revised their tour schedules recently, and some of the best updates are outlined below in brief for your perusal:
Regina Spektor has extended the run of her fall 2009 tour of North America. The songstress has new concert dates inked for September 30 at DAR Constitution Hall in Washington, DC; October 14 at Radio City Music Hall in New York, NY; and October 28 at Greek Theatre in Los Angeles, CA. Her previously announced schedule set her on the road beginning September 11 at Myth in St. Paul, MN, with more shows following through September 24 at Electric Factory in Philadelphia, PA. Spektor's full itinerary now includes a total of 11 performances.
Dr. Dog will hit the road this fall for a 25-date tour of the U.S., set to start September 18 at Nightfall Concert at Miller Plaza in Chattanooga, TN, and ending October 23-24 at Theatre of the Living Arts in Philadelphia, PA. The psych-rock outfit will stop along the way for shows on September 29 at The Loft in Atlanta, GA; October 3 at the Hardly Strictly Blue Grass Festival in San Francisco, CA; October 10 at Belly Up in Aspen, CO; and October 20 at Gravity in Charlottesville, NC, among other dates. Dr. Dog hits the stage next for a two-day stint at the Pickathon Festival on July 31 and August 1 in Portland, OR.
Brand New has lined up plans for an October-November tour of the U.S. and Canada. The pop-punk venture kicks off October 1 at Time Warner Cable Amphitheater in Cleveland, OH,and ends November 28 at Nassau Veterans Memorial in Uniondale, NY. Two-night stands are booked for October 20-21 at the House of Blues in San Diego, CA; November 14-15 at Electric Factory in Philadelphia, PA; and November 21-22 at Kool Haus in Toronto, ON. Before starting the trek, Brand New will perform at the Leeds and Reading Festivals in the UK on August 29-30, followed by a September 16 appearance at Puyallup Fair in Puyallup, WA.
The Walkmen have confirmed new plans for an early fall tour of the U.S. The venture picks up with a September 12 performance at Monolith Festival in Morrison, CO, and ends with two more back-to-back festival gigs on October 2 at Austin City Limits Music Festival in Austin, TX, and October 18 at Treasure Island Music Festival in San Francisco, CA. Some of the in-between dates include stops on September 18-19 at the Middle East in Cambridge, MA; September 23 at Theatre of the Living Arts in Philadelphia, PA; and September 27 at The Mercy Lounge in Nashville, TN.
Silversun Pickups have unveiled plans for a new September tour leg tacked onto the end of their late summer tour itinerary for the year. The new leg of dates begins September 14 at Bogart's in Cincinnati, OH, and ends September 30 at The Valarium in Knoxville, TN. Other additions on the itinerary include stops on September 18 at Sokol Auditorium in Omaha, NE, and September 23 at Minglewood Hall in Memphis, TN. Silversun Pickups have more than 30 concerts booked in full, so far, with the schedule opening on August 2 at All Points West in Jersey City, NJ.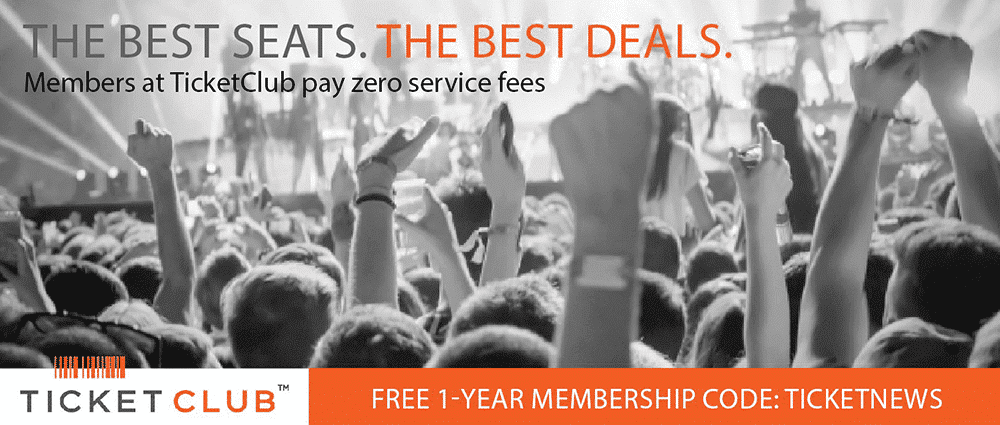 Last Updated on July 31, 2009 by By Allison Reitz