A proposed ticket resale law in Minnesota has secondary ticket resellers at odds with the state's sports teams over legislating whether consumers will be...
A proposed ticket resale law in Minnesota has secondary ticket resellers at odds with the state's sports teams over legislating whether consumers will be allowed to easily transfer paperless tickets.
During a public hearing before Minnesota House Commerce and Regulatory Reform Committee Tuesday, March 1, representatives from secondary ticket exchanges and consumer groups, and reps from the Minnesota Twins, Xcel Energy Center, Minnesota Vikings, Minnesota Wild and Minnesota Timberwolves, argued over the merits of HF0657.
The bill, among other things, bans:
"…employing technological means for the purpose or with the foreseeable effect of prohibiting or restricting the resale of event tickets including, but not limited to, issuing event tickets in an electronic form that is not readily transferrable to a subsequent purchaser, or conditioning entry into the venue on presentation of a token, such as the original purchaser's credit card or state-issued identification card, that cannot be readily transferred to a subsequent purchaser; or seeking to limit or restrict the price, or to impose a minimum or maximum price, at which an event ticket may be resold."
Jack Larson, vice president and general manager of St. Paul's Xcel Energy Center, opposes the bill. See the video below. "This is about making it easier for scalpers to be the middleman, to drive up prices and make a profit on an event for which they've made zero investment."
Minnesota is the second state in the past week to look at ensuring consumers have the freedom to transfer or resell paperless tickets. Connecticut legislators are considering a similar bill, and both states are following the lead of New York, which last summer became the first state to require that consumers are given the option of purchasing traditional paper tickets if paperless tickets also are utilized.
Live Nation's Ticketmaster division is increasingly employing a restrictive paperless ticketing system at many of the venues it contract with that prohibits the transfer or resale of such tickets. The system requires fans to present identification and the credit card used to purchase the ticket, which means that a group of people attending a paperless ticketed event must all be present to enter. In some cases, resale is permitted, but only through Ticketmaster's proprietary TicketExchange Web site, and then added fees may be assessed or price ceilings or floors might be imposed.
"While eBay and StubHub continue to create and embrace new technologies, we do not support technologies when they are used to block consumers from using competing marketplaces and artificially raise prices to consumers," said eBay senior manager of government relations Dustin Brighton. StubHub is owned by eBay.
The Minnesota Senate was planning on holding a second public hearing about the matter today, March 2, and bill might proceed to a vote before the full legislature sometime in the next several weeks or months. Minnesota began allowing ticket resale a few years ago and has since looked to make improvements to the practice, such as adding transparency to the ticketing process. Such language is also included in HF0657.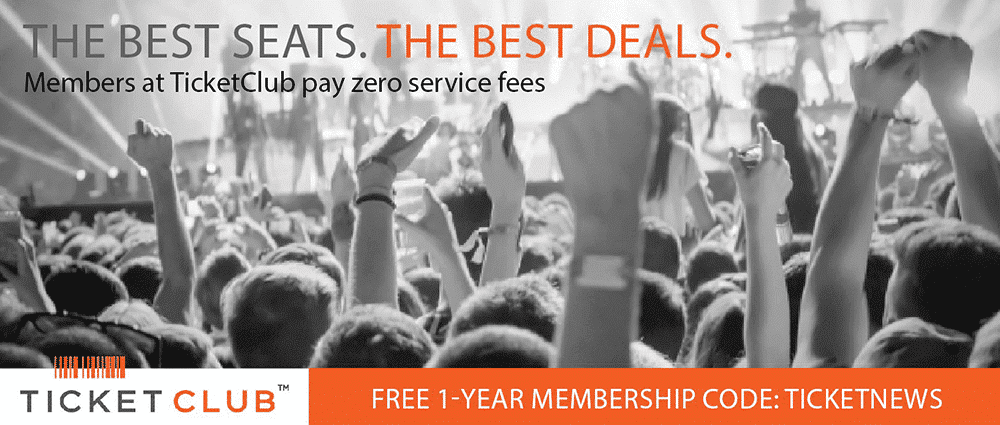 "Clearly, we believe that the convenience of giving the fan the opportunity to have paperless tickets is in the interest of fans and what many of our fans want," said Dave St. Peter, president of the Minnesota Twins. Like Larson, St. Peter opposes the bill.
Ticketmaster is investing heavily in paperless tickets, identifying it as a major company objective, in part because besides offering certain conveniences to fans, it gives the company and the artist, venue or team more control over the ticket and what happens to it after the initial sale. Such content providers or rights holders have long complained that they do not receive a cut of a resold ticket, which contributed to Ticketmaster creating TicketExchange and acquiring secondary ticket company TicketsNow.
Dan Pullium, government relations director for third-party ticket exchange TicketNetwork, told the committee that such control would have a negative impact on consumers. A nonprofit group, Fan Freedom Project, recently launched to educate consumers about the difficulties associated with paperless tickets.
"The requirement in the bill that allows consumers to choose the type of ticket that best suits their lifestyle will provide consumers with the options they deserve," Pullium said.
(Click on the image to view the video)

TicketNetwork is the parent company of TicketNews.
Last Updated on March 3, 2011 by By Alfred Branch Jr.