Ticketmaster's Verified Fan has failed fans once again, as those eager to purchase tickets to Harry Potter and the Cursed Child on Broadway took to...
Ticketmaster's Verified Fan has failed fans once again, as those eager to purchase tickets to Harry Potter and the Cursed Child on Broadway took to Twitter to express their grievances with the picky program and the difficult purchase process.
A Broadway adaptation of J.K. Rowling's eighth story and first screenplay in the wildly popular Harry Potter series was announced in August, set to open at the Lyric Theater next April. The show debuted on London's West End last summer to rave reviews and nine Olivier Awards.
Tickets for the popular show go on sale through the Verified Fan program. The production's website describes the process as follows:
All those who registered before 10PM on Thursday, October 5 and are identified as genuine ticket buyers, not bots or scalpers, will be equally eligible to receive an Access Code. The selection process is randomized to ensure access to tickets is as fair as possible and is in no way influenced by a patron's Ticketmaster purchase history. Those who receive an Access Code will have the opportunity to purchase tickets on a first-come, first-served basis on Wednesday, October 18. Because of anticipated demand, registering does not guarantee receipt of an Access Code, and receiving an Access Code does not guarantee there will be tickets remaining when you try to purchase. Access Codes will not be delivered until the morning of the on sale and will be required to purchase tickets.
Verified Fan registration began on the first of the month, and was seemingly doomed from the start. At the time of registration, the page experienced such an immediate influx of visitors that it became excessively slow for some and for others, did not work at all. Fans reported a complete crash, or complained of inputting information time and time again without receiving a confirmation email.
We're experiencing a high level of traffic to the site currently, please check back later this morning if you are having trouble registering

— Cursed Child NYC (@HPPlayNYC) October 1, 2017
When presale codes were scheduled to be sent out, fans got more bad news from the production's Twitter.
Due to demand, not everyone who registered is able to receive a code. If tix become available, those on Standby will be randomly selected.

— Cursed Child NYC (@HPPlayNYC) October 17, 2017
A plethora of HP fans were not pleased.
Harry Potter and the Cursed Standby #CursedChildNYC #CursedChild pic.twitter.com/8NzNg9yCRx

— Chloe Ewer (@LaVieTheatre) October 16, 2017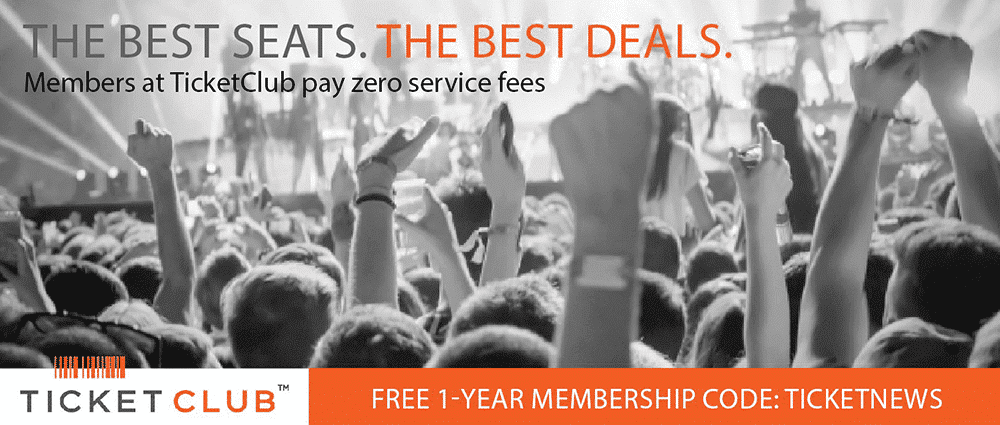 When you and all your friends get put on Standby for Harry Potter and the Cursed Child on Broadway pic.twitter.com/gIYLO6d0Tr

— Schyler Morton (@WhyTheSKYblue) October 16, 2017
"You're on standby for Harry Potter and the Cursed Child" — when @Ticketmaster doesn't verify a *TRUE* fan for #VerifiedFan sale pic.twitter.com/f72FymS0wl

— Dina Sartore-Bodo (@DeeBodes22) October 16, 2017
And even those lucky fans who were sent a code knew that was only the beginning.
I got an access code for Harry Potter and the Cursed Child on-sale on Wednesday and I am already stressed out.

— Haley-Brooke Maguire (@haleybmaguire) October 16, 2017
This fan predicted correctly; when tickets went on sale today, fans were met with wait times of up to 25 minutes with a warning from Ticketmaster not to refresh the page.
25 minutes and counting…. my faith in @Ticketmaster is wavering. Come on. Pull through. I believe. #CursedChildNYC pic.twitter.com/JFLmBv7Xia

— Kendall Lloyd (@myfriendkendall) October 18, 2017
Ticket prices for preview performances were $20, $40, $70, $120, $155 and $189 and from opening night on April 25 on: $20, $40, $80, $130, $165 and $199. Those who did get through found that only the most expensive option was left…and that's per show for the two-part performance. Tickets are sold separately for Parts 1 and 2, and each part runs about two and a half hours. You have the option to see the show all in one day, with a back-to-back matinee and evening show on Wednesday, Saturdays and Sundays, or you can opt to see both parts over two consecutive nights on Thursdays and Fridays, according to Newsweek.
What's worse, several customers claim to have purchased tickets and had a successful charge go through, but never received a confirmation email.
•Ticketmaster, you charged my credit card but did not email me the tickets. Your customer support is not responding #cursedchildnyc @jk_rowling @hpplaynyc @TMFanSupport.

— Robert Groppe (@rpgroppe) October 18, 2017
The production tweeted several times throughout the day which performances had the best remaining availability and when more access codes were being released to fans on standby, but did not address the complaints.
Sign up here for updates on whether more tickets will become available.
Last Updated on October 18, 2017 by Katie Gainer