Emotions ran high when tickets to the Taylor Swift Reputation Stadium Tour finally went on sale to the general public on Tuesday morning for...
Emotions ran high when tickets to the Taylor Swift Reputation Stadium Tour finally went on sale to the general public on Tuesday morning for dates throughout the U.S.
Given the high demand stoked by the months-long buildup and "Verified Fan" presale process that allowed users to pay (or tweet) their way to the front of the line, it's likely that today was the last chance at a face-value ticket for the 2018 tour.
Naturally, Swifties were both anxious and excited before onsale time, but for many, that soon turned to anger and disappointment. Social media sites have been flooded with Taylor Swift-related posts all morning. Those who scored seats were (naturally) thrilled. A lot of fans, though, had complaints to air about the day's activity once the dust settled.

For starters, many who had been watching Ticketmaster closely from the start of the months long process, noted that there were sky-high prices involved for anywhere that ticket were available. Some also may have been confused at what constituted "face value", or the standard price set by Taylor and her team. There's also the fact that the entire pay-to-play system of "boosting" for presale access was predicated upon the notion that it was set up to keep tickets in the hands of "real fans" rather than "scalpers".
Today, fans looking to find a precious ticket were confronted by a sea of resale tickets available right there on Ticketmaster.com – and were quick to cry foul.
Some selected feedback from fans on social media:
love using Taylor Swift Tix so real fans don't have to worry about CRAZY scalper prices!!! ??? pic.twitter.com/ZU1PE6Fcxq

— WIL (@wilarends) December 5, 2017
@taylorswift13 @taylornation13 general onsale just started at 10am but how come I can't buy tickets at face value?? ? they're all at resale prices!! ? #TaylorSwiftTix #reputationStadiumTour

— Jaena (@jaenanananana) December 13, 2017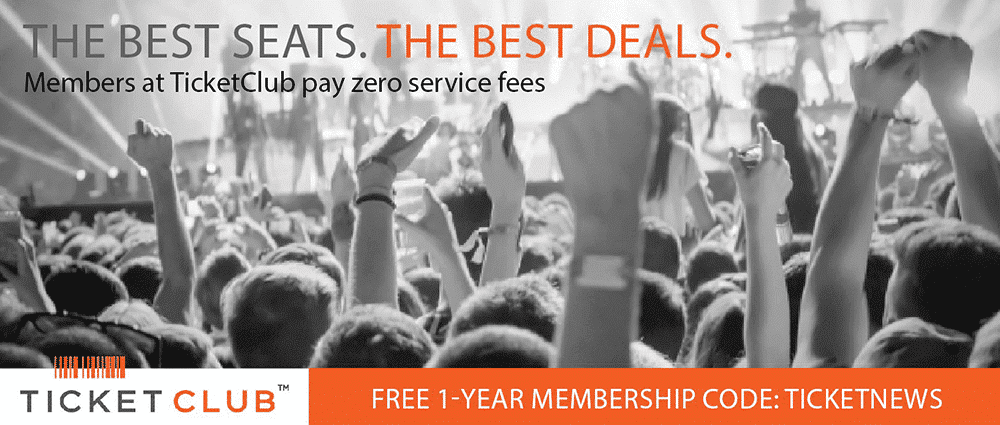 @Ticketmaster nice error codes for @taylorswift13 tickets. But those resale tickets are right there…..

— Barbara Ausiello (@CtAusiello) December 13, 2017
@Ticketmaster Weird how all of the Taylor Swift tickets for every date on her tour were sold out before tickets went on sale, but there are 1000's of resale tickets ? #shady

— Real Dynasty Picks (@PicksByDynasty) December 13, 2017
Other fans noticed that a number of tickets – marked as "official platinum" options – were available in certain premium spots which hadn't been available during the presale period, even for those who had boosted their way into the line.
@Ticketmaster @TMfanSupport @taylorswift13 @taylornation13 Verified fans were told we would have first access to best tickets at best prices. Please explain why these "platinum" seats were withheld from us and now being sold to the public at scalping prices. #TaylorSwiftTix pic.twitter.com/crNyL6HT9j

— Julie (Orr) Miller (@Julie122371) December 13, 2017
Just for fun I clicked on the Taylor Swift tickets for Denver. I pulled a pit ticket and a legit floor seat. So why were her fans losing their minds playing her pre-sale game? LOLOLOL. WTF.

— Denise (@deniserenee) December 13, 2017
Essentially it's a scam and I wasted my time buying with the presale code as the tickets available to the public were much better. And yes the prices are out of control still

— Paige (@paigelizabethh_) December 13, 2017
And then, of course, there were complaints of price in general. Whether these Twitter users were seeing face value or resale prices, we can't be sure, but either way they were vastly out of budget for a huge number of young fans and even their parents.
Son spent his hard earned $ buying merch to get a presale code, only to realize the prices for a decent seat are OUTRAGEOUS. There is no reasonable explanation for this & he is DEVASTATED. Not because he can't afford the ticket but because he thought you cared. #ReputationRipoff

— Ana Noelle (@PaisleyLove7) December 5, 2017
Extremely disappointed at how expensive @taylorswift13 tickets are this tour. My daughter and I have never missed a concert since she's started. Unfortunately we can't afford $400 seats:( # TaylorSwift #ReputationTour

— Leann martinez (@ladymfbug) December 13, 2017
Hey @taylorswift13 – $325 (+taxes and fees) for a seat at the back of a 72,000 seat stadium? Shame on you. I wanted to take my daughter to see your show but alas $700+ is too much for a two hour concert. No matter how "good" you are. #TaylorSwiftTix #taylorswift13 #ShameOnYou

— Jack S. (@jacks816) December 13, 2017
Long story short, supply met massive demand, and fans once again got lost in the shuffle.
Last Updated on December 13, 2017 by Sean Burns