With the digital age in full force, the music industry is taking a big hit; instead of buying a full album, consumers have the...

With the digital age in full force, the music industry is taking a big hit; instead of buying a full album, consumers have the ability to instantly stream a single song at any given moment.
The music industry used to make billions. First, there were records, then cassettes, and ultimately, CDs. Back in 1990, the average CD cost between $10 and $20. In 1999, the music industry made a profit of around $13.4 billion. Then, streaming took over. iTunes allowed music lovers to buy a song for only 99 cents, while YouTube let consumers watch a music video as many times as they'd like – for free. File-sharing programs like Limewire and Napster were very popular in the early 2000's, letting people share music between one another, and never profiting the artist.
Just a few years later, the industry started to decline more than ever with the subscription-based music streaming service, Spotify. With over 159 million users, Spotify offers consumers the ability to listen to nearly any song ever made – advertisement free –  for a monthly membership fee of $9.99. With the low monthly price, and even lower student discount price of $4.99, musicians are hurting. While Spotify allows artists to get more recognition through playlists, related artists, and free streaming, the payout isn't significant.  Spotify states that the average "per stream" payout to rights holders lands between $0.006 and $0.0084. So, one million streams on a single song equates to $0.0084 per stream. Once the right holders divide up the $8,400 profited, the musician takes away 20 percent of that sum, totaling only $1,680.
Beyoncé, Adele, and Taylor Swift all understood this concept and chose to place their albums elsewhere. Beyoncé's latest record, Lemonade, can only be found on the streaming service Tidal, owned by her husband, Jay-Z. Adele's renowned album, 25, could not be found on Spotify or Apple Music streaming sites at first. In 2015, she told TIME she doesn't use streaming and believes music is an "event."
"I buy my music," Adele said. "I download it, and I buy a physical [copy] just to make up for the fact that someone else somewhere isn't. It's a bit disposable, streaming."
Without the streaming service, Adele's album still broke record sales, earning $3.38 million in sales in the U.S. – proving that she could still sell her music by hard-copies. However, in 2016, seven months after its release, the album became available to music platforms Spotify, Apple Music, Google Play Music, and Amazon Prime Music. Despite her distaste for the streaming industry, she eventually succumed to the idea.
Similarly, Taylor Swift made a huge move in 2014 to remove all of her music from Spotify, and later, she sent an open letter to Apple and requested that their policies on artist compensation be changed.
"But I say to Apple with all due respect, it's not too late to change this policy and change the minds of those in the music industry who will be deeply and gravely affected by this," Swift wrote in the final paragraph of her letter. "We don't ask you for free iPhones. Please don't ask us to provide you with our music for no compensation."
Following suit with Adele, Taylor reluctantly added all of her albums back to Spotify and various other streaming services after releasing her powerful comeback record last November, Reputation. Regardless of a musician's views, streaming has proved to be the future of music and inevitably artists are going to put their music online for fans to enjoy.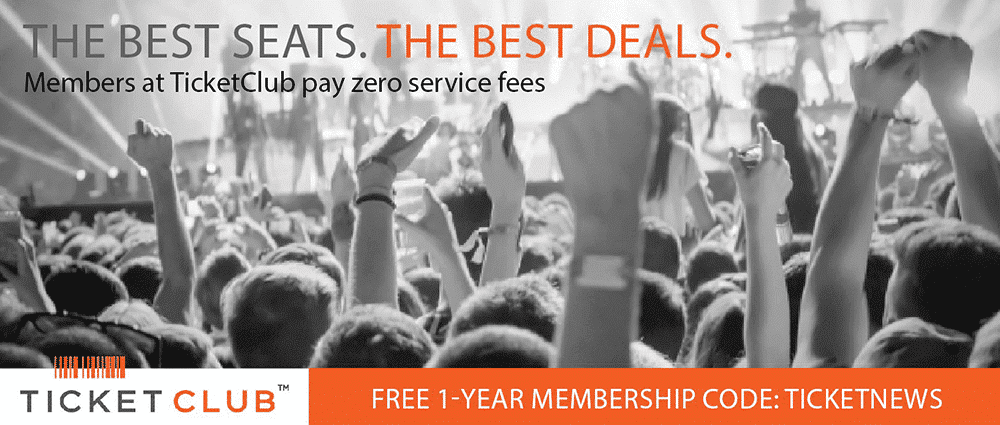 How do ticket prices play a role in this? It's no surprise that concert ticket prices have increased over the past 20 years. The artists have to make money somewhere; especially if they're not pulling in a lot of revenue from streaming services and record sales. In a way, it's a nice break for the artist, although it costs fans a bit more. But – in the real scheme of things, is a concert ticket really priced high when compared to  the amount of money they would have made years ago in hard-copy album sales, compared to the scarce amount they'll make now due to the digital world? In the end, it seems to even out.
A concert ticket may be expensive, but think of it as more than a concert ticket – it's also for all their music, constantly streamed and listened to freely.
Last Updated on April 16, 2018 by Olivia Perreault