What makes a ticket broker? In general, that's a question that's fine to leave ill-defined, but in the state of New York, there are...
What makes a ticket broker? In general, that's a question that's fine to leave ill-defined, but in the state of New York, there are very serious legal and financial implications when it comes to who fits that frame or exists outside of it. Recently, a heavily lobbied – by both sides – update to the laws governing ticket resale was passed in New York. Those engaged in the ticket resale business have to obtain a license to do so, and incur significant cost – $5,000 for an initial application, $5,000 for renewal, and a $25,000 bond.
Take, as our example, Todaytix. Founded by a pair of Broadway producers several years ago, Todaytix offers tickets to performances in New York and several other markets, promising "last-minute tickets at the best prices," according to its website.
But are they a ticket broker?
The company scrupulously avoids the terminology on its website and its communications – preferring to position themselves as a new way of achieving the age-old task of finding the best deal on a hot show. "Getting Theater Tickets Has Never Been Easier" blares the front page of their website, with links to purchase tickets to shows in New York, London, Chicago, Washington, D.C. and other markets. "We're redefining the way you see theater," opens their "about us" section.
A new discount experience provider seems to be the tack they are taking, rather than a ticket brokerage. They do not appear to be listed as a holder of a ticket resale license in the state of New York. A search of the state's database of 2018 brokers does not come up with any license associated with either address that the company has in Manhattan. And no license is disclosed on the website.
But dig a little deeper, and it is hard to argue that Todaytix is not a ticket broker, at least in terms of how they do business. And if they are indeed a ticket broker, is the fact that they do not appear to hold a license an indication that the Attorney General's office in the Empire State is picking and choosing who the regulations apply to?
"Company sells tickets on behalf of event providers or third parties in certain instances, which means that Company does not set the ticket prices or determine seating locations," reads Section 3.1 of the company's terms. "Tickets purchased through our Services are typically subject to a per-ticket service fee and a non-refundable per order processing fee," it later states. These are descriptions that would be fitting for any ticket exchange in the resale world, from Ticketmaster to StubHub, to Ticket Monster, which is owned by the Schubert Organization – holder of a ticket resale license in New York.
Is it ticket resale if prices are less than face value, as the Todaytix would seem to imply its offers are?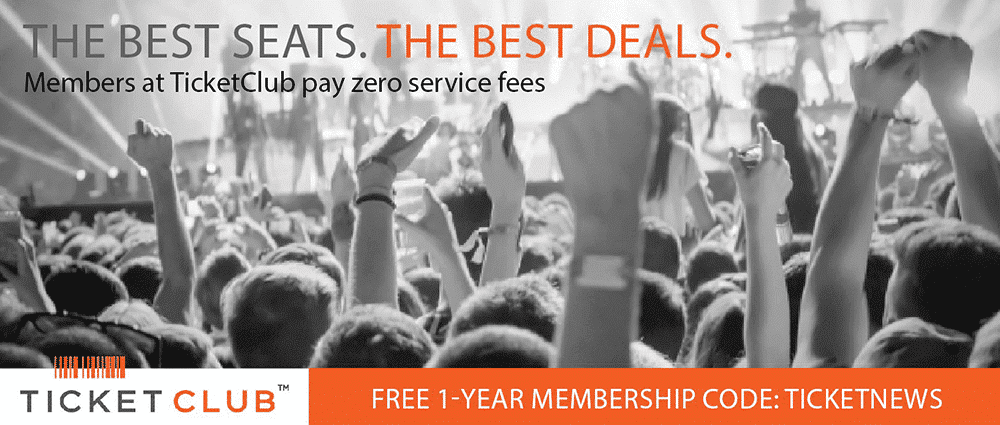 A search of the company website turned up the fact that this is not always the case – Rush tickets there may well be some of, but there are also tickets that are actually sold above face value on the venue's primary ticketing websites. For example – an upcoming Saturday performance of The Book of Mormon showed seats available for $339, plus $19.99 per ticket in fees on Todaytix. Similar (actually slightly better) tickets purchased from Ticketmaster would run you a total of $325.70 – $299 even for the tickets, plus $13.35 in fees. That means a consumer purchasing from Todaytix would be paying $27.14 per ticket more than they would on the primary market.
There's also the question of whether or not tickets offered through Todaytix should be considered speculative in nature or not. By its own terms, it offers tickets on behalf of event providers or third parties. It's all very murky.
The outlines for who must hold a resale license in the state are fairly clear-cut, it would seem.
"Businesses or people that resell tickets need a license," reads the opening sentence on the New York City government website page covering the topic. "This license comes from the New York State Department of State (NYSDOS).
"Websites that resell tickets need licenses. However, auction websites do not need licenses. Non-profit organizations do not need a license. A license is not needed for selling tickets originally bought for personal use."
TKTS, the longtime discount ticket provider famous for its booths in Times Square and elsewhere, is operated under the umbrella of TDF, a not-for-profit service organization for the performing arts. Therefore, it falls under the non-profit exemption. Todaytix is a for-profit venture managed by Broadway producers.
Ticket broker industry associations, including the United States Minority Ticketing Group, have questioned the office of the Attorney General's tendency to go after out of state ticket brokerages which do not hold licenses while simultaneously seeming to look the other way when a company with ties to Broadway production operations is similarly situated. Some – like Schubert and Broadway.com – are legally licensed brokers among the 100+ organizations toeing the line on the regulatory climate the state has made a requirement. Others appear to have successfully operated outside of that requirement and cost.
TicketNews reached out to the contact address listed on Todaytix.com to clarify whether or not the company held a ticket resale license in New York, but has not received a response. Queries about the specific requirements for who must hold a ticket resale license in New York and what the penalties are for those not in compliance sent to the office of the Attorney General were similarly not answered.
We will update this story with their responses if any are received.
Last Updated on August 20, 2018 by Olivia Perreault