In testimony given Tuesday to the Standing Committee on Canadian Heritage (CHPC) of Canada's House of Commons, Ticketmaster and Vivid Seats agreed that governmental...
In testimony given Tuesday to the Standing Committee on Canadian Heritage (CHPC) of Canada's House of Commons, Ticketmaster and Vivid Seats agreed that governmental action against Bots is welcomed by many within the ticketing industry. But the companies diverged on whether or not action should be taken on holdbacks – with the Live Nation-owned giant benefiting from the practice predictably coming out opposed to any transparency being forced on the outfit, whether or not it helps consumers.
Ticketmaster Canada chairman Patti-Anne Tarlton told members of the committee that its "top priority is getting tickets in the hands of real fans," according to iPolitics.ca. "We only succeed if true fans can access live events and attractions." She described the process of Ticketmaster's fighting off bots attempting to score tickets through its system as an "arms race," and that the company blocked some 60 billion purchase attempts by automated software last year alone.
Vivid Seats, represented at the meeting by VP of Legal Affairs Ryan Fitts and Jonas Beallor, COO of recently acquired FanXchange, concurred with the need for better enforcement against such so-called Bot activity.
"We strongly favoured bans on bots in other jurisdictions as we believe it protects consumers, improves transparency and helps eliminate black-market ticket sales," Beallor said. "Taking it a step further, we also encourage governments in all jurisdictions to enforce these bans."
The companies differed on their thoughts surrounding transparency about holdbacks, however. Vivid Seats lauded the recent move by Ontario's Progressive Conservative government to include transparency requirements for consumers – requiring that the public be aware of how many tickets are actually available vs. released in batches to keep an artificial scarcity in place to jack up primary ticket prices.
StubHub, which spoke to the Heritage committee prior to this week's meeting, also argued in favor of a strong ban on so-called "bots." The eBay-owned secondary market leader echoed the Vivid Seats sentiment that holdback disclosure is a key consumer benefit. It said the same in an open letter to Ontario consumers following the initial passage of the Ticket Sales Act in the province.
The original legislation required ticket sellers to disclose how many tickets were actually being made available for sale, a simple concept that would provide you better insight into the actual availability of tickets. This is the very issue the proposed legislation was trying to solve. Yet, the Government chose to remove this critical provision from the legislation, citing pressure from the live entertainment industry as a prevailing reason over establishing transparency for Ontario fans like you.

At StubHub, we understand transparency is important across the entire ticket industry, not just in the resale market. You should be able to know how many tickets are available for an event, what your seats will look like, and how much you're going to pay for them. Only in that circumstance can you make a purchase that you truly feel good about.
Ticketmaster, predictably, took the other tack on the argument:
Tarlton said Ticketmaster, which uses holdbacks as a sales mechanism in accordance with its agreements with distributors, would not support laws dictating the practice or the necessary disclosure of how many tickets remain for a certain event.

"It's posing as consumer friendly, but its actually trying to build in scarcity, … So then it promotes the anxiety of 'I've got to go get my ticket' and then it also has the tendency of inflating price," Tarlton told iPolitics after Tuesday's meeting.
Precisely how requiring primary ticket sellers disclose that sometimes many thousands of tickets will be released at a later date when the initial onsale hits "promotes scarcity" more than the current system allowing venues and promoters to play cat and mouse with how many tickets are available is unclear. But the industry lobbyists are concerned enough about such requirements that they threatened acts would simply skip playing shows in provinces which enact them during the initial discussion of the Ticket Sales Act in Ontario.
It is unclear how long the CHPC study of online secondary ticket sales will go on – the committee agreed upon a proposed budget of $14,500 for the study in its meeting on May 9, which featured StubHub's testimony from Head of Global Government Relations Laura Dooley and Paul Nowosad, General Manager of Canada. Representatives from Quebec's L'Equipe Spectra/evenco and the Canadian Live Music Association also appeared.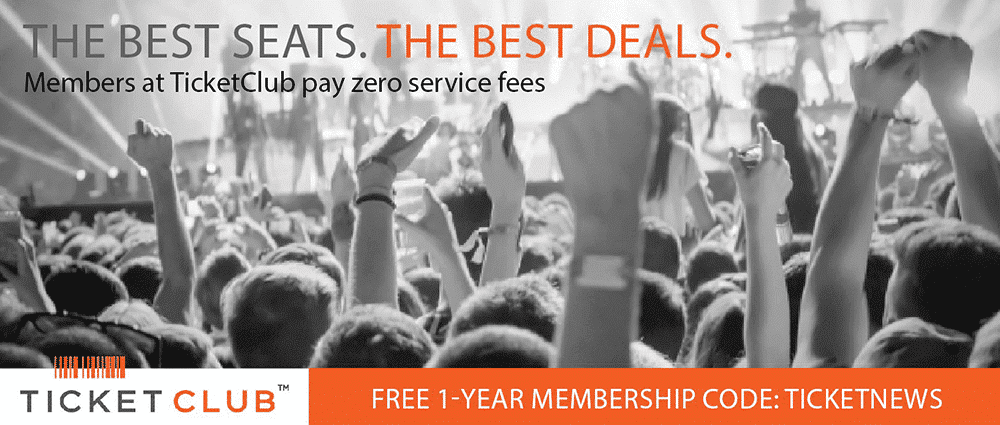 Future meetings on the subject don't appear as scheduled on the CHPC website as of Thursday morning.
Last Updated on May 16, 2019 by Sean Burns