By: Katy Roxburgh | UK Fans Trust Last weekend saw both the Spice Girls and Fleetwood Mac take to the stage in London for...
By: Katy Roxburgh | UK Fans Trust
Last weekend saw both the Spice Girls and Fleetwood Mac take to the stage in London for their legendary comeback performances, both of which sold out within minutes of going on sale.
In fact, the Spice Girls tour took just 38 seconds to sell out, prompting a backlash from fans who took to social media to vent their frustrations and anger about the lack of access and availability to the tour. For many Spice Girls and Fleetwood Mac fans, the only way they could gain access to popular music gigs was through secondary sites, and this isn't an isolated event.
But the backlash generated by these two reunion tours raises a bigger question about ticketing: Why is it so hard?
Consumers are increasingly frustrated by an often-elitist primary ticket selling industry, arguing that you shouldn't have to be well connected or a member of a private credit card concierge to gain access to tickets. As it stands, on average of only 46% of tickets actually go onto public sale, with the majority being held for industry insiders and priority access services for companies like American Express.
To top it all off, guest list tickets are kept back for the artist, managers and labels to give for free to friends, family, press and industry figures at their discretion. Although the number of tickets set aside for this purpose can vary wildly, there are occasions when hundreds of available tickets for a small gig will be reserved, particularly if the show is set to generate substantial press for the artist.
To get an idea of just how bad it can get, here's a breakdown of how tickets were distributed for a Justin Bieber concert at the Bridgestone Arena in Nashville; out of nearly 14,000 available seats for the show, only 1,001 seats were available for purchase when the general sale began on Ticketmaster.
[1]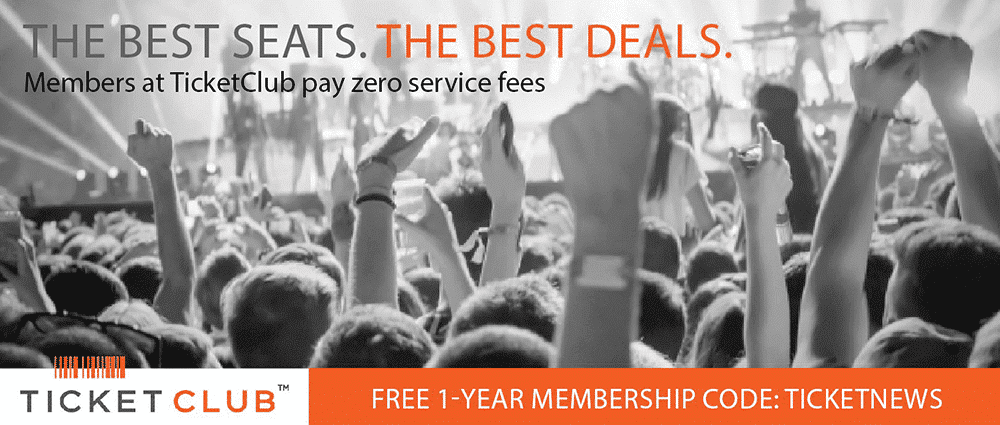 This graph demonstrates just how exclusive and inaccessible concerts can be. Credit card companies such as American Express and Citi routinely claim the majority of available tickets for concerts by big name acts. Then this exclusive access is used to tempt consumers into signing up for credit cards they all too often can't afford.
In addition, consumers are elbowed out by Fan Clubs that buy up huge tranches of tickets before general release, claiming to give fans an early opportunity to score good seats at reasonable prices – but in fact it will cost you; yearly subscriptions, album pre-orders, merchandise purchases – the access comes at a price that many don't want to pay.
The real kick in the teeth is that being part of any of these priority access initiatives doesn't even guarantee you'll succeed in getting tickets, just this week the UK Fans Trust received this complaint from a member; 'I tried to buy O2 Priority tickets 2 days before general sale for ELO last year. As soon as they were available, they were showing as sold in 4 different venues. So, who'd bought them all within the first minute? Nobody! They were being held back so the prices could be inflated later. This has to be stopped!'
At the UK Fans Trust we're working hard to highlight just how broken the ticketing industry is in the UK, and it's not just music events we're passionate about, the same issues are taking place in the sports world too – just look at how hard it is to secure tickets to the likes of Wimbledon or Royal Ascot. It's time we levelled the playing field, after all what is an artist or sports team without their fans?
For more information head to: www.ukfanstrust.co.uk
[1]   https://www.buzzfeed.com/perpetua/6-reasons-why-its-so-hard-to-buy-concert-tickets
Last Updated on June 26, 2019 by Olivia Perreault