Frequent fliers of Delta Airlines now have the chance to earn even more miles simply by purchasing concert tickets.
Delta and Ticketmaster announced a partnership earlier this week which allows Delta Air Lines' loyalty members to earn one mile per dollar spent on tickets for concerts, games, or theatre events in the U.S. or Canada purchased through Ticketmaster. For a limited time from now until August 31, these SkyMiles members can earn three miles per dollar spent in order to kick-off the partnership. Then, the members can redeem these miles to use toward travel, letting "one ticket lead you to the next."
In order to get credit toward their miles, members can go to delta.com/ticketmaster, enter their SkyMiles account number, and they will be directed to Ticketmaster.com. Then, they can search through the inventory of tickets available and receive miles after purchasing.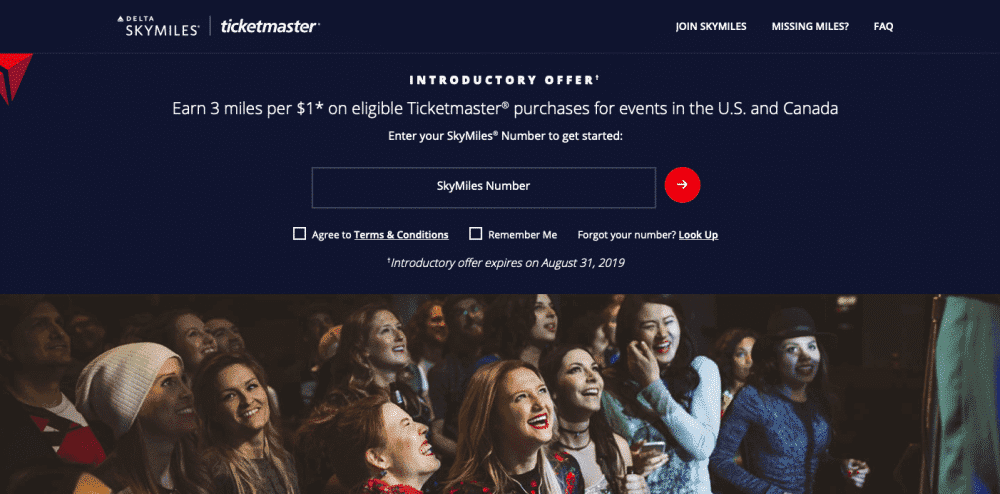 "With SkyMiles, you do more than travel," Delta's website notes. "You go places. Get miles when you fly or for things you already do every day at home. And then turn them into your next trip or reward."
Delta has previously partnered with other companies to offer SkyMiles to members including retail stores like Kohl's, Brooks Brothers, and Patagonia, as well as the technology company HP. Ticketmaster has also partnered with American Express, Samsung, YouTube, and the NFL.
Last Updated on June 7, 2019 by Olivia Perreault