WWE is returning to New York City's legendary Madison Square Garden later this year for the first time in a decade, however, the show's sales are reportedly low.
Live tapings of Raw and SmackDown Live will take place on September 9 and 10, which will be the first time the organization held an event at the venue since November 2009. However, the demand doesn't seem to be as high as organizers would have hoped. According to Dave Meltzer of Wrestling Observer Radio, ticket sales have been "not good," with neither show sold out at this point. Meltzer said that Raw was expected to be an instant sell-out, which makes sales now seem "exceedingly disappointing."
"I didn't think that SmackDown would necessarily sell out and I don't know if anyone did, but everyone thought instant sell out for Raw," Meltzer said.
WWE was hoping to have the 15-minute instant sell-out, similar to NJPW/ROH's sales during the G1 Supercard this past April, yet this wasn't the case. Meltzer partially blames overpricing for the low sales, as floor seats are nearly $700, followed by tickets for around $200, $100, and $50 in the higher sections.
View the seats that are still available for both Raw and SD Live via Ticketmaster.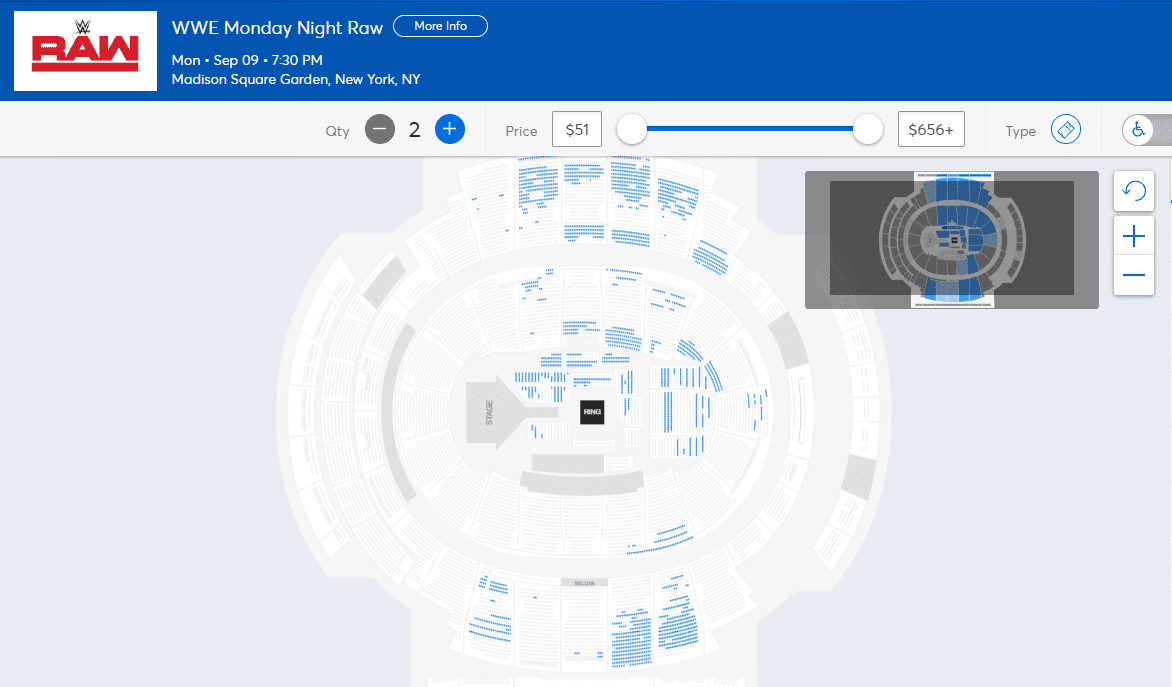 This isn't the first time WWE has struggled to pull-in sales; earlier this year, WWE's Stomping Grounds event did not sell well. The show was not selling out ahead of the event, leading the organization to conduct a poll to figure out why fans were not interested, to which they cried "rematches" and "stale feuds." Then, parts of the venue were reportedly covered in tarps and people were offered seat relocations from the top sections of the arena.
The organization also had trouble bringing in fans last September for the all-women event, WWE Evolution. Meltzer called the sales the lowest for any WWE pay-per-view event in a while.
Last Updated on July 22, 2019 by Olivia Perreault