Officials in Erie County, New York are investigating the legality of the current paperless ticketing situation in New York, which has left many consumers...
Officials in Erie County, New York are investigating the legality of the current paperless ticketing situation in New York, which has left many consumers with tickets they can't use, list for resale, or even give away for upcoming events. Consumers have complained over restrictions on how they can have tickets delivered, being limited to mobile-only formats despite state law requiring consumers being given the option to receive tickets in a freely transferrable manner.
A Erie County District Attorney's Office spokesperson told TicketNews that their office "is looking into this" following several consumer complaints. TicketNews also contacted the office of New York Attorney General Letitia James asking if they had also opened any inquiry, but have not yet received a response.
At its core, the issue appears to be driven by venues and event organizers ignoring state law in an effort to eliminate ticket transferability and resale. New York consumers have the right to receive tickets in a freely transferrable (without needed extra permissions from the venue or rights-holder) fashion by law. But using COVID as an excuse, many events have been issuing tickets with no choice but to accept tickets in a mobile-only fashion.
Now, in some parts of the state – including Erie County – venues and event organizers are requiring that people show proof of vaccination against COVID before they can be allowed in to an event – without the alternate option of showing proof of a recent negative COVID test. For some, the combination of those two things means that they have tickets to an event that they can't do anything with – they aren't vaccinated, so they can't go and transfer is turned off by event organizers, so they can't be resold.
"I don't care if it's $21 or $2,100," said Leanne Powers in a story by WKBW's Hannah Buehler regarding the impossible situation some New York residents are finding themselves in despite the legal protections they already have. "I think it's wrong that there's no refund ability."
Powers has spent the higher of the two sums she mentions on tickets to see Genesis in November, but they might as well be bookmarks now – she can't be vaccinated on advice of her physician, and the event organizers won't refund her, and the mobile-only ticketing system isn't allowing resale or transfer.
Consumer rights in ticketing are constantly in flux, as venue operators and ticketing vendors increasingly move to the use of mobile-only or paperless ticketing systems, which are designed to harvest massive user data while simultaneously making it harder for tickets to be resold or given away. Amid COVID, many organizations have done away with paper tickets entirely, using the virus as an excuse to trojan horse mobile-only systems to full use despite numerous consumer complaints.
Issues abound in mobile-only ticketing beyond transfer or resale – older communities often do not possess smart phones capable of using the apps required, and lower income individuals also have far lower rates of smart phone usage.
While New York has protected consumer rights of resale and transfer against vocal opposition from venues and rights-holders, some believe that these protections do not go far enough. Sen. James Skoufis proposed a number of stronger reforms after his own investigations into the ticketing ecosystem last year, only to see them pushed back in favor of a straight extension of the existing laws for another year.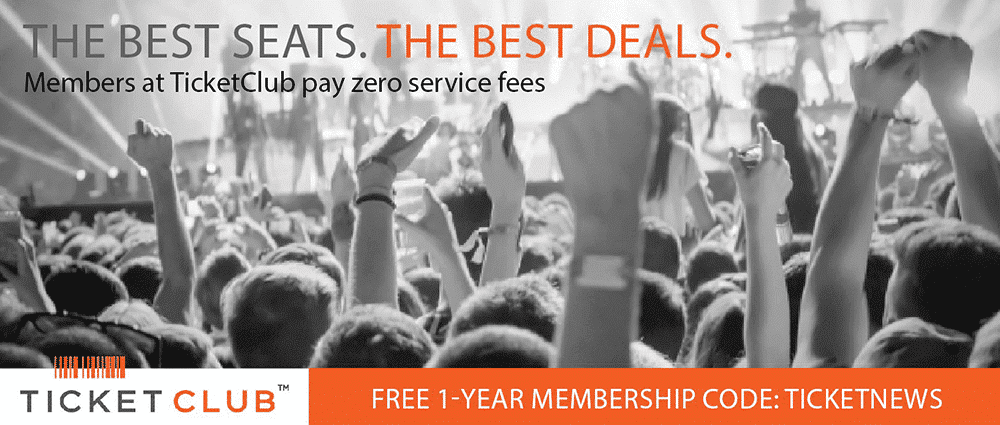 We reached out to Sen. Skoufis via email to gauge his reaction to the apparent disregard of those existing laws happening now, but have not yet received a response as of Monday morning.
Questions have also been raised about other potential violations of state law going on in the push towards exclusive venue contracts and paperless ticketing. It is well known that while fans complain about primary ticketing companies service fees being excessive, a portion of those fees goes to the venue or rights-holder – Ticketmaster's own article on its fees indivate that "these fees are collected by Ticketmaster and typically shared with our clients."
New York's Arts and Cultural Affairs Law outlaws "commission, gratuity or bonus" paid to officers or employees of places of entertainment in connection with the sale, delivery or payment of tickets, which some argue makes the kickbacks inherent to the service fee model illegal.
There could also be issues with how the consumer data harvested from these ticketing apps is being monetized. Companies like Ticketmaster and AXS require broad access to consumer data from mobile devices, which is then available to be shared freely or sold to partners, according to the terms of use that consumers must accept to use these mobile systems.
Obviously this is a continually evolving situation, but the confirmation of the District Attorney's office investigating the ticketing situation in New York is certainly notable, particularly given that the new Governor has been supportive of the COVID vaccination requirement that forms half of the core issue.
We will continue to update this story as it evolves.
Last Updated on September 20, 2021 by Dave Clark