Madison Square Garden has found itself in the crosshairs of both privacy advocates and lawmakers in New York over its use of facial recognition...
Madison Square Garden has found itself in the crosshairs of both privacy advocates and lawmakers in New York over its use of facial recognition technology to keep certain individuals out of events at its venues. A coalition took the company, which operates numerous venues in New York and elsewhere, to task over its use of biometric consumer data earlier this week.
They say the usage of facial recognition software has nothing to do with public safety, and is instead being used to chill free speech while simultaneously violating privacy of all who enter the venues
"There is absolutely no security purpose in ejecting a young mother from chaperoning her daughter's Girl Scout troop field trip to the Rockettes," State Senator Brad Hoylman-Sigal said. "MSG Entertainment is using facial recognition systems to automate discrimination, violate individuals' privacy, and chill any criticism of the company. It sets a dangerous precedent to permit MSG Entertainment to maintain such power, and we demand they cease the use of this highly flawed technology immediately."

Others joining in the coalition included fellow state lawmakers Sen. Liz Krueger, Sen. Brian Kavanagh, Sen. Kristen Gonzalez, and Assembly Members Tony Simone and Alex Bores, Council Member Erik Bottcher, Albert Fox Cahn – Founder and Executive Director, Surveillance Technology Oversight Project (S.T.O.P.), and the Policing and Social Justice Project.
MSG has been under fire for several weeks over its efforts to bar certain individuals from attending events at its venues, primarily lawyers who are representing clients in litigation naming the MSG organization or its CEO James Dolan as defendants. The facial recognition protest came about after some subject to the ban were identified using the technology and ejected from events they were attending.
The organization insists that it is within its rights to both ban anyone from attendance, as well as use systems such as the facial recognition technology in question to do so.
"MSG instituted a straightforward policy that precludes attorneys from firms pursuing active litigation against the Company from attending events at our venues until that litigation has been resolved. While we understand this policy is disappointing to some, we cannot ignore the fact that litigation creates an inherently adversarial environment," an MSG Spokesperson told TicketNews earlier this week. "All impacted attorneys were notified of the policy. We continue to make clear that impacted attorneys will be welcomed back to our venues upon resolution of the litigation."
The organization also insists it is in compliance with all applicable law in how the technology is used.
"Facial recognition technology is a useful tool widely used throughout the country, including the sports and entertainment industry, retail locations, casinos and airports to protect the safety of the people that visit and work at those locations. Our venues are worldwide destinations and several sit on major transit hubs in the heart of New York. We have always made it clear to our guests and to the public that we use facial recognition as one of our tools to provide a safe and secure environment for our customers and ourselves."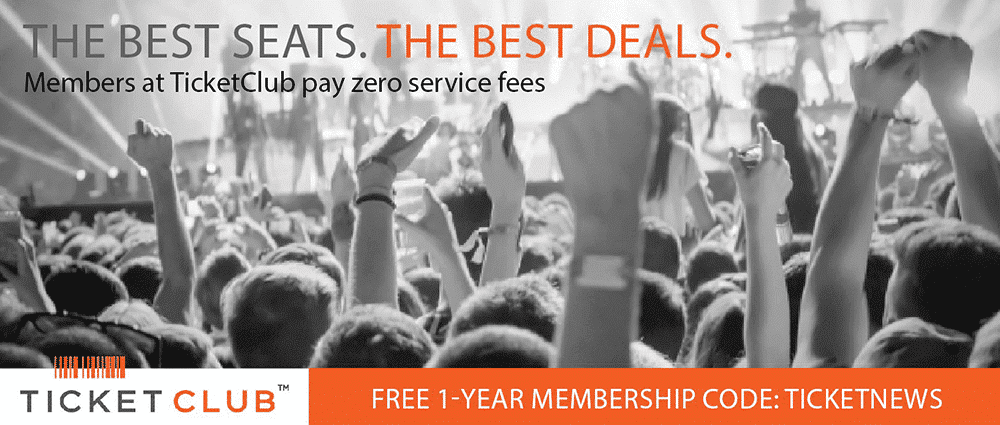 The use of facial recognition and other so-called "biometric" data by venues has been a magnet for controversy in multiple instance in recent years. Privacy advocates are strongly opposed to these systems, saying they are inherently in violation of consumer privacy, and should be banned entirely from all usage at live events, for purposes of ticketing or venue security, due to the flaws inherent with the collection of such uniquely personal data.
Live Nation and AEG reportedly backed off plans to deploy facial ID systems at their festivals in 2019 after several artists campaigned against their use. Similar pushback against the use of Amazon palm scanning technology for events at Red Rocks in Colorado caused AXS to halt that planned rollout as well.
Still, event and venue operators have continued to pursue the use of such systems, even in the background such as with MSG's operations prior to the headlines over the past month related to them. ASM Global recently rolled out facial recognition technology able to both process payment at concession areas and allow for venue entry at Pechanga Arena in San Diego, California, and plans to expand its use to other buildings if it hasn't already.
MSG's use in New York arguably provides those who oppose such technology with the best concrete example of how it can be abused by event operators if it is adopted as industry standard.
"If Madison Square Garden can use biometric technology to ban an attorney from its premises, what recourse is there for the average New Yorker? I'm alarmed by the lack of oversight regulating the use of biometric technologies by both private and public entities in the State," says Senator Kristen Gonzalez, Chair of the Senate's Internet & Technology Committee. "As emerging technologies continue to govern our daily lives it's far overdue for the state to step-in and enshrine regulations to protect our right to privacy and against discrimination."
The lawmakers opposed to MSG on this issue have called on MSG Entertainment to create and adhere to specific policies regarding the use of biometric data and its destruction, and made clear that a failure to do so could bring dire consequences.
They noted MSG Entertainment receives a NYS tax abatement for Madison Square Garden valued at approximately $43 million annually, a NYC special permit (expiring this year), and numerous licenses from the New York State Liquor Authority. As a place of public accommodation, MSG Entertainment has a legal obligation to New Yorkers and the general public to protect them against discrimination and cease harassing them.
MSG Entertainment currently operates Madison Square Garden, Radio City Music Hall, the Beacon Theatre, and Hulu Theater in New York City, as well as the Chicago Theatre and MSG Sphere under construction in Las Vegas. The company is reportedly going forward with plans to spin off its live entertainment operations this spring.
Last Updated on January 19, 2023 by Dave Clark