Today's recap includes concert announcements, tour updates and more, as compiled by TicketNews on April 2, 2009. Pop-country trio Rascal Flatts has announced plans...
Today's recap includes concert announcements, tour updates and more, as compiled by TicketNews on April 2, 2009.
Pop-country trio Rascal Flatts has announced plans for a new summer tour, which will run from June through October. Only 23 concerts are booked at the moment, but more are expected to come, pushing the tour into 2010. … Another country star, is worried about tickets for one upcoming concert falling into the hands of scalpers. Kenny Chesney is teaming with the Bi-Lo Center in South Carolina to make the best seats available only through Will Call on the day of the show.

Eclectic musician Elvis Costello has set up a one-month tour to hit the U.S. circuit this June. … Country icon Willie Nelson has rescheduled a block of shows from March, which he was forced to postpone due to an illness. … Guitarist Carlos Santana will hold the first rock 'n' roll residency at The Joint in Las Vegas. The multi-year deal begins May 27 and is expected to produce at least 36 concerts per year for its duration.
Those are the complete reports for this Thursday. To catch up on more of the day's concert and tour news, read on for select itinerary updates in brief:

Melissa Etheridge has started unveiling dates for her new Live & Alone solo tour. A block of four shows has been booked for mid-June, beginning June 13 at Del Mar Fairgrounds in Del Mar, CA, and continuing on June 18 at The Venues at Horseshoe Casino in Hammond, IN, and June 19-20 at Fallsview Casino Resort in Niagara Falls, ON. Another date is set later in the summer for August 10 at Table Mountain Casino in Friant, CA, though it's unknown whether more concerts will fill in the gap in Etheridge's itinerary.
Buckcherry continues to fill in the band's 2009 tour itinerary with solo concerts and co-head dates with Avenged Sevenfold. The next co-bill show is April 3 at Heartland events Center in Grand Island, NE, with shows following through April 16 at Nokia Theatre in Los Angeles, CA, including a new gig on April 13 at Colorado Springs World Arena in Colorado Springs, CO. In May, the band picks up a new round of solo dates from May 2 at UBC Thunderbird Arena in Vancouver, BC, through May 29 at Oklahoma City Zoo Amphitheatre in Oklahoma City, OK. New dates on that run include a May 15 show at the Fillmore at Irving Plaza in New York, NY, and a May 23 gig at the House of Blues in Atlantic City, NJ.
Manchester Orchestra has lined up an extensive spring tour, which continues April 3 at Quinnipiac University Alumni Hall in Hamden, CT. From there, the band has more than 35 shows booked through June 3-4 at The Social in Orlando, FL. Gig stops include April 21 at Exit/In in Nashville, TN; April 29 at Bowery Ballroom in New York City, NY; May 8 at Subterranean in Chicago, IL; May 19 at Bottom of the Hill in San Francisco, CA; and May 28 at Walter's in Houston, TX. So far the Orchestra will only set foot in Canada twice: April 8 at Barfly in London, ON, and May 16 at The Biltmore Cabaret in Vancouver, BC.
The Great Lake Swimmers, currently on a spring tour of North America, have added a few more concert dates to the books for Canada. The three shows follow a brief tour of Europe and are set for June 13 at the 100th Anniversary of the Boundary Waters Treaty Festival at Oak Amphitheatre in Niagara Falls, ON; June 19 at First Baptist Church in Ottawa, ON; and June 20 at Plaza St. Hubert in Montreal, QC. The group is also set to perform July 9-12 at Winnipeg Folk Festival in Winnipeg, MB, and July 18-19 at the Vancouver Folk Music Festival in Jericho Beach Park in Vancouver, BC. The band's North American tour continues April 3 at Bottom of the Hill in San Francisco, CA, and closes April 25 at Queen Elizabeth Theatre in Toronto, ON.
John Vanderslice is currently on the road with The Mountain Goats through an April 6 show at Buskirk-Chumley Theater in Bloomington, IN. After a short break, he'll be back with a solo tour of the U.S.. The outing is currently booked for nine dates from May 17 at The Partisan in Merced, CA, through June 6 at Empty Bottle in Chicago, IL. Other stops include a May 21 show at Mississippi Studios in Portland, OR, a May 24 set at the Sasquatch! Music Festival in Quincy, WA, a May 29 session at Hi-Dive in Denver, CO, and a May 30 concert at Slowdown in Omaha, NE. Vanderslice's next show with The Mountain Goats is tonight (April 2) at Courtyard Café in Urbana, IL.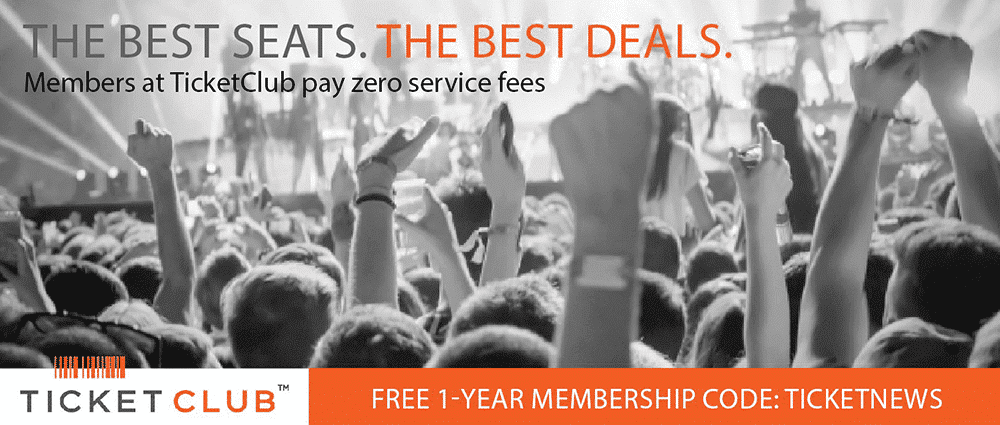 Last Updated on April 3, 2009 by By Allison Reitz