The latest fall tour plans from comedian Dane Cook and rock band The Used are in the mix for the daily tour recap on...
The latest fall tour plans from comedian Dane Cook and rock band The Used are in the mix for the daily tour recap on August 26, 2009.
Funnyman-turned-actor Dane Cook is taking his show on the road again this fall. After the success of his spring Global Thermo Comedy Tour, Cook has announced a new slate of North American shows that stretches from late fall 2009 through early 2010.

In other news, alt-rock band The Used has lined up a headline tour for itself this fall with support from The Almost and Drive A. Meanwhile, rap mogul Jay-Z is donating his time for a good cause. The hip-hop chart-topper will perform a charity concert on September 11 at Madison Square Garden, with 100 percent of the proceeds going towards the New York Police & Fire organization's Widows' & Children's Benefit Fund. Finally, blues singer-songwriter Bonnie Raitt has cancelled a concert in Columbia, SC, for a second time this year due to "unforeseen circumstances." Full refunds are available for ticketholders.
Those are the complete concert and tour announcements for this Wednesday. A handful of other major tours have also updates their itineraries recently. Check out some of the highlights in brief:
Stone Temple Pilots have outlined plans for a one-month fall tour, which could lead to more touring through the New Year. The first stage of the revealed itinerary includes 12 concerts from October 2 at Bayfest in Mobile, AL, through October 23 at Star of the Desert Arena in Primm, NV. From there, STP's calendar is clear until a solitary show crops up on January 1 at Winstar Casino in Thackerville, OK.
Sean Kingston will release his second album in late September and support the record with an extensive fall tour. The 35-date trek begins September 15 at Harbour Station in St. John, NB, and concludes November 13 at Luther College in Decorah, IA. Along the way, the up-and-coming reggae artist has gigs lined up for September 18 at The Guvernment in Toronto, ON; October 4 at Vogue Theatre in Vancouver, BC; October 13 at Club Nokia in Los Angeles, CA; October 26 at the House of Blues in Dallas, TX; and November 4 at Blender Theatre at Gramercy in New York, NY.
Bon Iver is returning to the tour bus for some additional 2009 U.S. concert dates. The indie rock phenomenon will be on the road from September 19 at Slowdown in Omaha, NE, through October 11 at Riverside Theatre in Milwaukee, WI. The 10-date trek also includes concerts on September 25 at The Wiltern and September 27 at Hollywood Forever Cemetery in Los Angeles, CA, as well as October 3 at the Austin City Limits Music Festival and October 4 at Paramount Theatre in Austin, TX.
Bryan Adams has announced some scattered fall tour plans, which include more than 20 concerts in the U.S., Canada and Europe so far. In this hemisphere, the Canadian rocker has gigs lined up from September 4 at Telus Field in Edmonton, AB, through October 29 at Paramount Arts Center in Ashland, KY. Along the way, shows are also booked for September 26 at Paramount Theatre in Denver, CO; October 1-2 at Commodore Ballroom in Vancouver, BC; and October 23 at Gusman Center for the Performing Arts in Miami, FL.
Mike Doughty has some new concerts scheduled for an October and November tours of the U.S. and Canada. The indie singer-songwriter's schedule begins October 8-9 at Club Café in Pittsburgh, PA, and ends October 31 at Le Poisson Rouge in New York, NY. After that, his November calendar opens up with performances from November 12 at Iron Horse Music Hall in Northampton, MA, through November 25 at Recher Theatre in Towson, MD. Doughty pads the front of his itinerary with some extra multiple-night engagements on October 10-11 at Drake Hotel Underground in Toronto, ON, and October 15-16 at Schubas Tavern in Chicago, IL.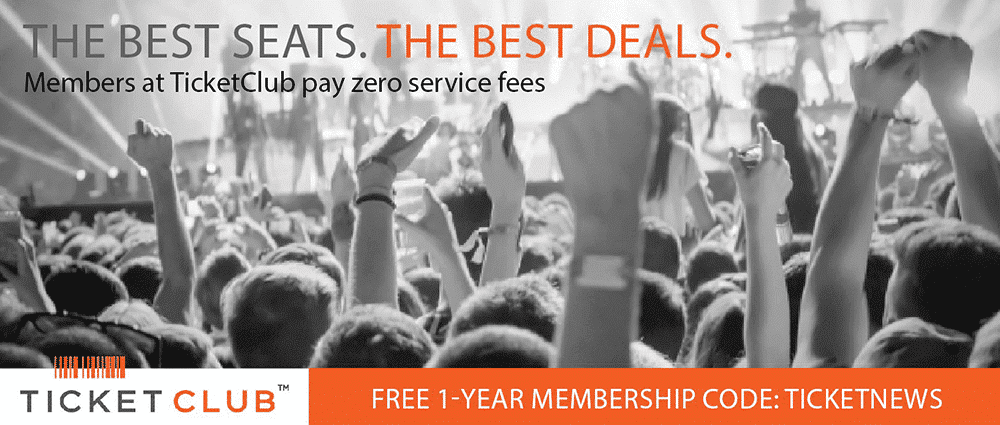 Last Updated on August 27, 2009 by By Allison Reitz